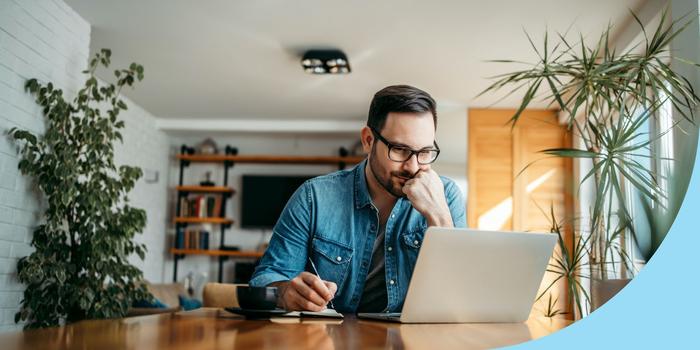 Your car is making that weird noise again and you want to get it fixed. What are you going to look for in a mechanic? Someone who knows how to diagnose and fix the type of issue you're facing and has some good reviews showing their past performance, right? You're not going to leave your car at a computer repair shop, or at a place that only does tire changes, or with a mechanic who says they don't know what they're doing but they promise they're really nice.
Now apply that to your own job search—employers are looking for people who have the skills to complete the job duties for the role and who can show how they've used these skills in the past. These black-and-white, objective skills are known as hard skills, and they're one of the most important pieces of your background to show off in any job search.
What are hard skills?
Simply put, hard skills are the specific knowledge or abilities needed to do a job, says Muse career coach Jennifer Smith, founder of Flourish Careers. Hard skills can include knowing how to use specific tools, platforms, or computer programs as well as how to perform certain tasks and processes needed to do your job.
For example, a designer might need to know how to use Photoshop and design infographics; a financial analyst may be expected to know how to use Microsoft Excel as well as analyze, visualize, and present data; and a music teacher might need to know how to play piano and be familiar with certain teaching methods.
Hard skills are often contrasted with soft skills, which are the qualities and abilities that speak to how a person will do their job and relate to others in their workplace, such as strong work ethic, dependability, empathy, creativity, and communication with coworkers and clients. (Read more about the differences between hard and soft skills.)
Most in-demand hard skills for 2023
So what hard skills are the most important? Which will make it easiest for you to get hired? The answers change all the time and are very specific to the job you're applying for, but as of May 2022, ZipRecruiter identified these 10 hard skills as the most commonly mentioned across all their job descriptions:
Customer relationship management (CRM) software
Management skills
Sales experience
Recruiting
Software development
Software engineering
Computer science
Basic life support
Budget management
Advanced cardiac life support
An important subset of hard skills are technical skills, which are hard skills that require you to use a specific piece of technology or particular technique. According to O*Net, a site from the U.S. Bureau of Labor Statistics (BLS), these are currently the most in-demand technical skills across all employer job postings:
Microsoft Office software (Microsoft Excel ranks first, followed by all Office software, PowerPoint, Outlook, and Word)
SQL
Python
Oracle Java
Amazon Web Services (AWS) software
JavaScript
SAP software
Microsoft Azure software
Microsoft Access
Linux
HTML
Atlassian JIRA
If you don't have any of these in-demand skills, though, that doesn't mean you're destined for permanent unemployment. With the exception of Microsoft Word, hard skills are often very specific to your career or job function, so the most in-demand ones at any given time are going to be either very broad (like Microsoft Office or management skills) or reflective of the most in-demand jobs or careers at the time (software development and engineering or healthcare at the moment).

80+ hard skills to add to your resume
Here's a longer list of hard skills that you might need in your job divided into categories. Note that many skills could fit into more than one category and that this is far from exhaustive. But it should help you get started thinking about what types of hard skills might be relevant for the kind of job you have or want.
Read More: The Right Way to Add Skills to Your Resume in 2023 (With 250+ Example Skills)
Data and analytical skills
Data and analytical skills might be the core of your ability to do your job if you're in a field like research, data science, or financial analysis. Or they might be how you quantify and evaluate your success and plan for the future if you work in marketing, sales, or any other field where processing information is important.
Some examples are:
Business analysis
Customer analysis
Data analysis
Data engineering
Data mining
Data reporting
Data presentation
Data visualization
Financial analysis
Forecasting
Market analysis
Statistical tests
SWOT (strengths, weaknesses, opportunities, and threats) analysis
Web analytics
Read More: No, Analytical Skills Aren't Just for Analysts—Here's How to Show Yours Off in a Job Search
Hard communication skills
Communication skills might be the first thing you think of when naming soft skills—maybe because I mentioned them earlier in the article. But communication skills can be hard skills when they're very specific tasks and/or require a knowledge base to do them, says Muse career coach Emily Liou, founder of Cultivitae. The ability to speak another language is also considered a hard skill, and it's one of the few skills you might consider listing no matter what job you apply for.
Some examples of hard communication skills are:
Academic writing
Blog writing
Content writing
Copywriting
Editing and proofreading
Grant writing
Press Release writing
Proposal writing
Research and reporting
Technical report writing
Translation
Transcription
Read More: Why Writing Skills Are Important for Every Job—and How to Improve Yours
Task-oriented skills
These skills describe the tasks you know how to do to fulfill the responsibilities, or perform the function, of your job. Every job requires task-oriented (a.k.a., functional) skills, but which ones you need vary widely.
Some examples are:
A/B testing
Ability/license to drive a certain type or class of vehicle
Account management
Accounting
Budgeting
Cashiering
Calendaring
Classroom management
Coding
Conversion rate optimization
Creating slide decks
Database administration
Hiring
IV insertion
Lead generation
Market research
Recruitment
Scheduling
Search engine optimization (SEO)
Social media management
Tax preparation
Typing
Website design
Welding
Methodologies
Methodologies are set processes for completing tasks, or a series of tasks, within a job. If a job description mentions that the organization uses a certain methodology, framework, strategy, style, or other set standards or principles to accomplish tasks, it's worth noting when you have experience in it, even if it's not one of the job requirements.
Some examples are:
Account-based marketing (ABM)
Challenger
Design sprint
Inbound marketing
Inquiry-based learning
Kinesthetic learning
Project management or software development methodologies (such as Agile, Kanban, Scrum, or Waterfall)
Sandler
Six Sigma
Style guides—such as AP (Associated Press), APA (American Psychological Association), Chicago, Merriam-Webster, or USGPO (United States Government Publishing Office)
Programming skills/languages
Programming skills—including coding languages—help you build new pieces of technology. They're a must for anyone in software or web development and related fields, but can also be useful in jobs where you work with tech. For example, if you use a content management system (CMS), knowing HTML might be useful.
Some examples are:
ADA accessible development
API development
Application development and scaling
C++
CSS
Database administration
Debugging
Git
HTML
Java
JavaScript
Node
Python
React
Ruby
Tornado
Version Control
Programs/tools/software-related skills
This category encompasses the programs and applications you have experience using to accomplish tasks or any part of your job (including communicating with colleagues). Some examples are:
Accounting software (such as Sage 50 Accounting or QuickBooks)
Adobe Creative Cloud (After Effects, Dreamweaver, Illustrator, InDesign, Photoshop)
CMSs (such as WordPress, Drupal, or Squarespace)
Customer relationship management (CRM) software (such as Salesforce, HubSpot, or NetSuite)
Data software (such as Looker, QlikView, or Tableau)
Google Analytics or Search Console
Google Workspace (Docs, Drive, Forms, Meet, Sheets, Slides)
Learning management systems (such as Blackboard, Canvas, or Google Classroom)
Microsoft365 (Excel, OneDrive, OneNote, Outlook, PowerPoint, Teams, Word)
Project management and collaboration software (such as Airtable, Asana, Jira, or Trello)
Social media platforms (such as Facebook, Instagram, LinkedIn, Pinterest, TikTok, or Twitter)
Video and remote meeting software (such as Zoom, Google Meet, GoToMeeting, or Microsoft Teams)
How to put hard skills on your resume
The goal of your resume is simple: to show potential employers that you're the right person for a job. And to be the right person, you have to have the right hard skills and show them off on your resume.
1. Choose which hard skills to highlight.
First, you need to figure out which hard skills are most important for a given role. You should always tailor your resume for each job application and emphasize the relevant experiences and abilities for that position. The ultimate source of truth here is always the job description. So give it a very close read.
"Generally speaking, when analyzing a job description, you will have a sense of what technical skills or domain knowledge is required or preferred in the role," Liou says. As you read through the job posting, you should highlight any technologies, tasks, or methodologies you come across. They often appear as "required" or "preferred" skills, qualifications, or experience, but you should also note any hard skills you'd need to perform the job duties or responsibilities listed.

If you want additional ideas, you can also talk with or research the LinkedIn profiles of people who have done the job you want and see which hard skills they mention, Smith says. This is especially valuable if you can find people who have held the position you want at the company you want to work for.
When listing software or other technologies, whatever the company mentions in the job description or is widely used in your field is most helpful. But you can also list similar software to show that you have a basis to learn a tool you'll need. For example, if a company uses Trello for project management and you have experience with Airtable, you can include Airtable on your resume.
If a program has a wide variety of uses, consider highlighting the specific tasks you can do within it. For example, if a job listing mentions building pivot tables in Excel as a job duty, simply writing "Microsoft Excel" on your resume isn't enough.
Once you have the list of hard skills a company is looking for when hiring for a given job, note which ones you have: These are the hard skills that you should highlight on your resume. But be honest with yourself. If you can't talk about how you've used a skill and/or how you learned it, you probably shouldn't list it.
2. Add your hard skills to a skills section.
Putting your hard skills in a skills section will ensure they're easily seen by anyone reading your resume. You might place your skills section at the bottom of the page or you might put it before your work experience, depending on your situation. If you're an entry-level candidate or you're changing careers, for example, leading with your skills might make it more clear how you're qualified for the job in question. And in some fields—like product management—skills sections are more often placed at the top of the page.
Most people use a chronological format in which you simply list your skills in your skills section without explanation, though you might consider dividing your skills into categories like "design" or "writing" to make them easier to read.
Here's an example of how a skills section might look for someone applying for an in-house accounting and payroll position:
SKILLS
Accounting skills: Budget analysis, cash flow analysis, tax preparation, payroll management, invoice processing
Technical skills: ADP Workforce Now, QuickBooks, Oracle ERP, Salesforce, Microsoft Excel (VLOOKUP, pivot tables, formulas)
Language skills: Native Spanish speaker (written and verbal)
3. Show how you've used your hard skills.
Work your hard skills into the bullet points that describe your past experiences—previous jobs, volunteer positions, activities, projects, and more—and highlight the outcomes, Smith says. You should also quantify the use and results of your skills by incorporating numbers whenever possible.
For example, if you wanted to show your experience with SEO and related hard skills, you might write a bullet point like this:
Updated up to 5 old articles a month per SEO best practices using Google Analytics, Search Console, and SEMrush, resulting in an average UV increase of 25% MoM and approximately 50% of updated articles appearing in the top 5 results for targeted keywords.
You might also list related certifications or online courses and, particularly if you're early in your career, you could work your hard skills into your education section.
If a certain hard skill is emphasized in the job description or otherwise seems especially valuable to an employer, you might consider including it in a resume summary or headline as well, Smith says.
4. Don't forget about the ATS.
As you add hard skills to your resume, keep in mind that it will likely need to pass through an applicant tracking system (ATS), a program that scans and organizes applications. These systems also make it possible to search large batches of resumes for keywords, and "recruiters will type in specific hard skills to find the best qualified matches," Liou says. So be sure to phrase your hard skills the same way the job description does—don't just say you've managed social media for a company if they're looking for someone who's run a Twitter account, for example.
Whatever field or industry you're in, hard skills are key to landing your next gig. After all, they show employers that you can actually do the job they're hiring for.