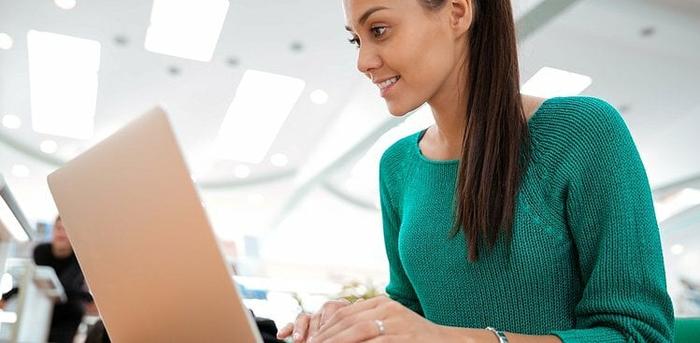 About a week ago, I received a resume from a job seeker interested in a technical sales position one of my recruiting clients has available. All was going well—until I reached the education section of his resume.
Here's what it said:


Graduate, and Ongoing Student
School of Life, Multiple Locations


I wanted to admire his creativity, I really did. But instead, I just felt sort of annoyed and duped. I wondered why this job seeker, who had tons of great work experience and plenty of continuing education coursework under his belt, felt like he had to invent something to put into this section of his resume.
The more I pondered, the more I realized: Resumes are just damned hard for most people to craft, even under the most straightforward of circumstances. This challenge becomes even more daunting when you have to strategize on something sensitive or complex, like having no degree or a non-completed degree.
And then there's the whole, "Where do I put my education on the resume, top or bottom?" thing. And how about dates? Do you list them, or not? Do you cite GPA, courses completed? Committee memberships?
The education section is tough. And truthfully, there aren't unbendable laws on it. But to avoid this job seeker's mistake (and others), here are a few bits of advice on how to best manage this piece of your resume:
Don't Be Overly Cutesy (or Lie)
Most of us have stuff in our past that we'd like to disguise on our resumes. If it happens that your Achilles heel falls in the education section, be strategic, of course, but not cheesy (see above) or dishonest. It probably won't end well. If you feel your education section is a little light, load this section with continuing education and professional coursework.
Put Advanced Degrees First (Usually)
Usually, you should lay down your educational background by listing the most recent or advanced degree first, working in reverse chronological order. But there are exceptions. Say you earned a degree in geography, but are now working in the field of online marketing. If you more recently completed coursework specific to social media or digital marketing, list that first to grab the reviewer's attention.
Lose the Dates, Unless You're a Recent Grad
Unless you're a recent graduate (one to three years out of school), you really don't need to list the graduation dates. The reviewer cares more about whether or not you have the degree than when you earned it. And, as you progress in your career (that's code for "as that gray hair starts springing out"), listing dates can work against you.
Don't List Everywhere You Ever Attended
If you attended one or two colleges before landing at the one from which you graduated, it's not necessary to list them all out. Again, the degree is what the reviewer is looking for, not an autobiographical account of the four colleges you hopped to and from before finally graduating.


Didn't Quite Earn the Degree? Mention It Anyway
Last week, I counseled a woman who had completed her master's program, but not the thesis. She wondered if it was OK to list that she'd completed the coursework, or if would it appear deceptive. Um, mention it. Absolutely mention it. I'd frame it something like this:


Master of Business Administration Degree Candidate, Marylhurst University, Marylhurst, OR
Thesis under development; anticipated completion June 2013
List Honors, Not GPA
If you graduated from college with high honors, absolutely make note of it. While you don't need to list your GPA (especially if it's under 3.5 or if you've been out of school for more than three years), don't be afraid to showcase that summa cum laude status or the fact that you were in the honors college at your university.
Position It Strategically
Most people list educational background at the end of the resume, which is perfectly fine. However, if you have a degree from a prestigious university or one that may serve as an advantage for the types of positions you're pursuing, consider listing your education at the beginning of your resume instead.


Above all, be strategic about anything you put in your education section. Like anything else on your resume, it should be working for you, not against.