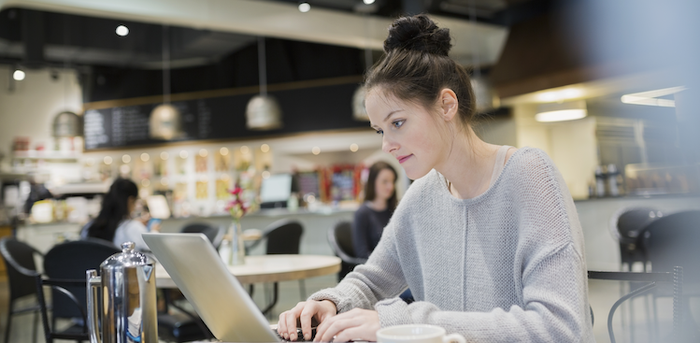 As a product manager, you play a vital, integral role in the overall success of a company. "Product managers define the direction of a product and evangelize companies' reasons for making [or building] it," says Muse career coach Steven Davis, owner of Renaissance Solutions Inc., a coaching and recruiting agency that specializes in product management, software engineering, and project management roles.
So when you're ready to start looking for a new job, chances are you're bringing a pretty impressive skill set to the table. "High performing product managers tend to be curious, organized, and self-aware. They're great at breaking down complex problems, prioritizing use cases, and designing solutions," says Lucy Chen, a career coach and product manager who's worked at companies including LinkedIn and Facebook. "They excel at setting clear, measurable goals and leading cross-functional teams to deliver meaningful outcomes." As a product manager, you're also skilled in gathering information, interpreting data, identifying opportunities, connecting teams, assigning resources, and delivering results.
The big challenge: How do you show off all those skills and experience in a resume?
Because product managers are so multitalented, it might be tempting to include all of your past responsibilities and career achievements on your resume. But an overly stuffed resume isn't the goal. "Your resume's job is to secure you an interview, not explain everything you've ever done," Davis says. Think of your resume as a highlight reel, rather than a comprehensive representation of all the things you're capable of.
You'll find product manager roles across all types of companies, from tech and finance to retail and medicine. The examples here will mostly be focused on technology (I'm writing this from my home office just north of Silicon Valley after all!), but the advice is still relevant no matter what type of product management role you're pursuing.
Follow these steps to write a product manager resume that hiring managers will love—and scroll all the way to the end to find a great example resume.
1. Tailor Your Resume for Each Position
It's safe to say that most products are created in order to solve a specific problem, be it delivering a better user experience, creating a safer medical device, or making an existing product more efficient.
Your resume is no different. It should be designed with a specific purpose: to make it easy for your prospective employer to understand what you're capable of and how your skills might line up with their current needs. The best way to accomplish that is by tailoring your resume to reflect each specific job posting you apply for.
I know that can sound daunting, but it's actually quite simple. As you read through a new job posting, make note of all the skills and responsibilities that are listed. If you have experience with any of them, you'll want to feature them on your resume.
It's usually safe to cut any skills or accomplishments that aren't mentioned in a posting, too. Think of it this way: if the hiring manager is your customer, what do they need to see in order to be satisfied with the product? Would you add a feature to a product if you knew your customer didn't care about it? Probably not!
Another benefit of tailoring your resume for each job you apply to is that it'll be more likely to make it past the applicant tracking system (ATS). These programs scan resumes for relevant keywords and phrases to determine whether an applicant has the right experience. If the ATS doesn't find enough of the right keywords, it might automatically reject an application—even if the candidate has the right experience. Most applications will pass through one of these programs before they get to a human recruiter, so it's important to make sure you're incorporating relevant keywords into each draft of your resume.
The "right" lingo will vary from one job posting to the next, but here are a few examples of commonly used product manager resume keywords to help you get started:
A/B Testing
Best Practices
Beta Testing
Budgets
CSS
Cross-Functional Teams
Customer Analysis
Customers
Data Analytics
Digital Advertising
Financial Analysis
Forecasting
HTML
JavaScript
Marketing
Milestones
Presentation
Product Cases
Product Design
Product Launch
Product Life Cycle
Project Management
Quality Assurance
Release Management
Revenue
Risk Management
Roadmap
Stakeholders
Strategy
SWOT Analysis
Troubleshooting
User Research
UX/UI Design
Value Propositions
2. Highlight Your Problem-Solving Expertise
Product management is a complex process and hiring managers need to be sure you can handle every step. "Hiring managers want to know that an applicant has a strong product sense," Chen says. "Can they break down complex problems, prioritize use cases, and ultimately design a solution? Can they set clear and measurable goals and use data to break down problems in a structured way?"
Be sure to include an overview of your problem-solving prowess on your resume. Do you have expertise in a specific methodology, like Agile or Waterfall? Are you particularly good at connecting teams? Are you exceptionally efficient with resources? Drilling down into targeted questions like this as you write will help you to create a compelling resume, rich with relevant information about how you work.
3. Keep the Focus on Results and Outcomes
"When a hiring manager reviews a candidate's resume, they're looking for consistently demonstrated results in previous product management roles," Chen explains. "Resumes should include specific, tangible outcomes from the products and features they shipped, with metrics and numbers if possible."
So your goal is to craft a resume that focuses on your specific skill set and achievements, not just a vague list of past responsibilities.
That means, instead of writing a simple bullet point like "Designed new products for the advertising team," you might say, "Partnered with digital advertising team to identify and design six new targeted ad–serving applications, resulting in a 140% increase in client spend." While both of these examples technically describe the same job duty, the latter relays a lot more information in a more specific and compelling way.
You'll find great advice on quantifying your experience here. But I'll let you in on a shortcut. Most bullet points can be transformed from simple to snappy using this formula:
Action verb + job duty + tangible outcome, number, or metric
If you've worked on numerous products for a single company or client, it might be easier to separate your relevant day-to-day responsibilities from your specific accomplishments using a "key achievements" subsection. Check out the example resume below to see how it works.
4. Showcase Your Technical Expertise
"One of the most important skills in product management is an understanding of best practices. I recommend that product managers learn about many different frameworks, processes, and methodologies," Davis says. If you have experience with frameworks like AARRR, orioritization, or HEART or with methodologies like Agile, Kanban, Scrum, or Waterfall, make sure you include them on your resume, especially if they're listed in a particular job posting. You can do this in a dedicated skills section and, better yet, put them in the context of the projects you've worked on.
There are also myriad tools that a product manager might use to drive their processes, so depending on the job you're applying to, you may want to list experience using software like Jira, Pendo, ProductPlan, Typeform, Gartner, Trello, Visio, or Hotjar (to name just a handful), or familiarity with coding languages like CSS, HTML, or JavaScript. Just keep in mind that your most relevant hard skills might vary from one job application to the next (which is why tailoring is so important!).
5. Don't Forget the Basics
There are a few universal resume writing rules that span every job, specialty, and industry—product management included.
Be concise. Unless you're a super tenured executive, you'll probably want to keep your resume to a single page. This will help (or force!) you to cut less relevant content and keep the focus on what matters most: your relevant skills, experiences, and accomplishments.

Keep it simple. Most recruiters favor a traditional resume format, with your work history presented in reverse chronological order. This straightforward layout is easy to follow, which is important when recruiters may only spend a few seconds on each resume. That said, a combination resume can also be a great option to help you highlight your key skills. And if you're making a career pivot, a functional resume can give you more flexibility, allowing you to focus on your most transferable experience. Need help deciding? This guide will help!

Make sure your resume is easy to scan. Creating clear section headings, drafting concise bullet points, and leaving just enough white space will make it much easier for recruiters and hiring managers to quickly understand your experience and determine whether you're a fit for the role you've applied to.

Check your work. No matter how many times you've read through your resume before, you should always proofread it one last time before you submit an application. You never know what you might catch! If you're sure it's perfect or can't bring yourself to give it another read, ask a friend to take a quick look. A fresh set of eyes could catch something you missed.
Special Advice for Career Changers
There's no single "right" way to make the switch to a product management career. Working in complementary roles like project management, software engineering, or UX design (among many others) can help to prepare you for a job in product management, as they require a lot of similar skills. But if you haven't actually worked as a product manager before, you'll need to write your resume a little differently. Career changers should focus on their most relevant transferable skills and education to help hiring managers understand why this move makes sense. Here's how to do it.
Identify (or Start Building) Transferable Experience
If you're looking to make any career change, you first want to identify your transferable skills and experience—that is, any skills or experience you already have that might be related to the field you want to pivot to.
For product management, desirable transferable skills might include project management work, designing websites or applications, or experience collaborating with product managers as a member of a complementary team, like marketing or engineering. (You can read more about what skills are vital for a product manager here.)
Just be sure you don't overstate your transferable skills. "If you have limited product management experience, you'll need to highlight relevant areas of responsibility and build your value, without overstating or exaggerating," Davis advises.
If you truly don't have transferable skills, you'll need to build them up before you make a career pivot. Chen has some recommendations: "Partner with product managers at your company to find opportunities to shadow or help them with their projects, find your own projects in your area that you can pitch and execute, apply to lateral transfer opportunities at your company, or find your own project outside of work to design and build to prove you have the product sense."
Feature Relevant Education
Continuing education or certification courses can also be a great way to build credibility and get some product experience under your belt. If you've recently earned a relevant degree (like a master's in computer science) or certificate (like an AIPMM), you might want to feature your education at the top of your resume (below a summary and above your work history) so that it's easy for recruiters and hiring managers to spot.
Consider Including a Summary
Resume summaries can be a helpful way to add context to your experience—especially if you're looking to make a career pivot. They're best kept short and simple (no more than about three sentences) and should serve to explain where you're coming from, what your transferable skills are, and what you'd like to do next. For example, a former front-end developer looking to move into a product management role might say:
Solutions-minded UX/UI specialist with five years of hands-on experience consulting on product development initiatives in the finance and fintech space. A collaborative, organized, and communicative team member, well-versed in product life–cycle methodologies and frameworks, excited by the prospect of expanding product development experience in a junior product role.
The Finished Product: An Example Product Manager Resume
In addition to checking all the basic boxes (single page, chronological layout with scannable section headers and concise bullet points), the below resume details the applicant's experience using specific, tailored language, quantifiable metrics, and demonstrated results. This candidate has also abbreviated their less recent (but still relevant) experience in order to let their current role shine without spilling over onto another page.
Your resume doesn't need to look exactly like this one, but the idea is to capture all the necessary elements so that hiring managers can envision you in the role they're looking to fill.
Download a sample product manager resume.
Product managers bring a lot to the table. They're consultants, connectors, innovators, and problem-solvers who play a vital role in the success of an organization. Whether you specialize in building innovative prototypes, roadmapping applications that'll delight customers, or troubleshooting existing features, your resume should highlight your most valuable skills and contributions.