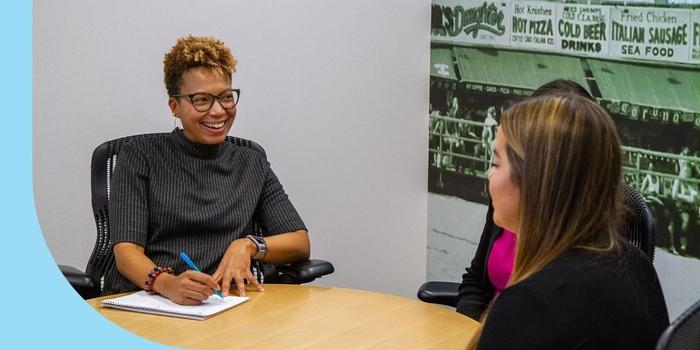 Just because it's summer doesn't mean companies are slowing down on hiring. Case in point: The amazing employers on this list are actively looking for candidates right now.
You'll recognize many exciting businesses like Coca-Cola, Royal Caribbean Group, Intuit, and Instacart—and each has a variety of roles they're looking to fill (some are fully remote!).
You can also find out what it's like to work at each company right here on The Muse, where we feature interviews with real employees. Take Ivon Tarazona, for example, who talks about her work as a software engineer at Memorial Sloan Kettering Cancer Center. "We are able to solve real problems and impact people's lives in so many different ways," she says.
Keep reading to see the opportunities that are available now, and make sure you have your resume updated to apply!
1.
Coca-Cola
2.
Memorial Sloan Kettering Cancer Center
3.
Instacart
4.
Healthfirst
5.
BlueTriton
6.
Royal Caribbean Group
7.
Intuit
8.
Samba TV
9.
Health-E Commerce
10.
Flatiron Health
11.
Accolade
12.
BrainPOP
13.
Arcadia
14.
Oscar Health
15.
Mast-Jägermeister US
16.
AWL
17.
Boundless Immigration
18.
Paperless Post
19.
Mendaera
20.
UBS
21.
Small Girls PR
22.
CGI
Here at The Muse, we partner with a lot of great companies to bring you insider looks at their offices and awesome job listings. These employers pay us to be featured on the site, but these Muse-worthy brands made this list not just because they want to be included, but because their culture, policies, and employee feedback showed us that they deserve to be.
Think your company should be on a list like this? Learn more and get in touch!