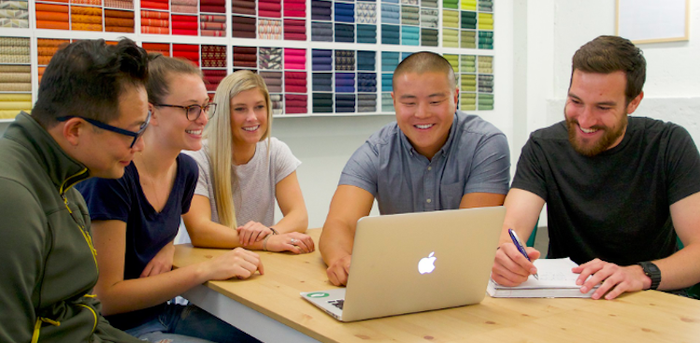 Need a little boost in your job search? Don't worry, we've got your back! That's why we've compiled this list of 27 amazing companies.
So, polish up that resume and get ready to rock some interviews because all 27 of these awesome companies are hiring right now.
1. HomeAdvisor
2. Peloton
3. Allstate
4. Clearlink
5. Gap Inc.
6. Ellevest
7. Bridgestone Americas
8. Curalate
9. The Knot Worldwide
10. Stantec
11. VSA Partners
12. Airtime
13. Brighton Jones
14. Graham Technologies
16. The Washington Post
17. Teachers Pay Teachers
18. Veeam
19. Leesa Sleep
20. Yotpo
21. Wilton Brands
22. Avanade
23. The Medici Group
24. PCORI
25. Rainforest QA
26. Taboola
27. TEAGUE


Here at The Muse, we partner with a lot of great companies to bring you insider looks at their offices and awesome job listings. These employers pay us to be featured on the site, but these Muse-worthy brands made this list not just because they want to be included, but because their culture, policies, and employee feedback showed us that they deserve to be.


Think your company should be on a list like this? Learn more and get in touch!