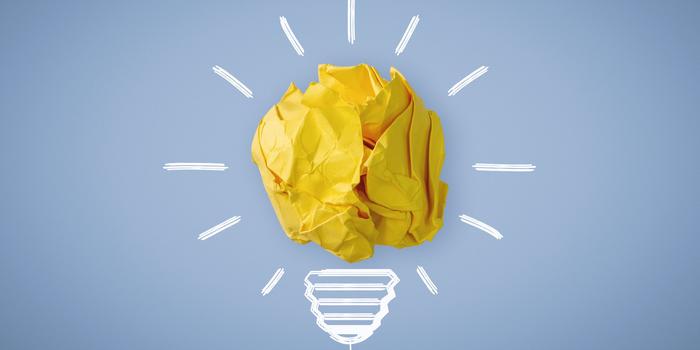 Are you looking to pick up a new skill, but don't feel like you have the time? Do you want to go back to school but need to take some prereqs or background courses beforehand? Or do you want to change careers? We've got the answer for all those problems: online classes.
They're shorter than a college semester, they're typically self-regulated, and they cover just about every skill, topic, or hobby you can possibly imagine.
SEARCH OPEN JOBS ON THE MUSE! See who's hiring here, and you can even filter your search by benefits, company size, remote opportunities, and more. Then, sign up for our newsletter and we'll deliver advice on landing the job right to you.
But with this luxury comes great responsibility—mainly, the task of finding a site that works best for you. Have no fear, we've done all the hard work for you and compiled the ultimate list of resources that offer quality classes for cheap—or free!—right here on the internet.
Now all you have to do is sign up!
Read More: An Online Course or Degree Can Help You Achieve Career Goals—Here's How to Pick the Right One
ALISON has a large range of free, comprehensive classes on technology, languages, science, financial literacy, personal and soft skills, entrepreneurship, and then some. It targets all kinds of learners, from professionals and managers to teachers and freelancers. You can also search by the career you have or would like to have to find the courses most useful to you.
Udemy has plenty to offer for the learner on a budget, from completely free courses taught by experts, professors, entrepreneurs, and professionals, to frequent discounts and specials on its paid classes. In addition to classes in tech, business, design, and marketing, you can also explore options in productivity, health, hobbies, lifestyle, and the arts.
If you want to take college-caliber courses without the high cost of college tuition, Coursera is the best stop. This website offers amazing classes in all kinds of fields—from professional development and job skills to psychology, history, and literature. And they're all created and taught by professors at top institutions nationally and across the globe, including Princeton, Johns Hopkins, Stanford, and plenty more. Coursera gives you the ability to audit thousands of classes for free or take the full class and earn a certificate starting at $29. If you want to earn one of their "specializations" or "professional certificates" you can do so for less than $50 a month.
Just like Coursera, edX offers anyone, anywhere the chance to take university classes in various departments—and get certified. Also like Coursera, auditing most classes is free, but to earn a certificate and complete assignments, it's going to cost a bit more ($50 to $300). Some of edX's big partners include Harvard, Berkeley, Dartmouth, Georgetown, and the University of Chicago.
Udacity focuses on software development, offering free courses in programming, data science, web development, and other areas of tech like product management, marketing, and cybersecurity. The website also offers a nanodegree program for individuals who want to master a skill set or pursue a full-time career in tech—albeit for a higher price.
By subscribing to LinkedIn Learning, you'll have access to thousands of courses in business, design, art, education, and tech as well as career and personal development. You can display completed certificates right on your LinkedIn profile and gain insight into what others in your network are learning. Plus LinkedIn Learning offers a free one-month trial so you can test the waters!
As a coding bootcamp and technical education provider, General Assembly offers both online and in-person classes as well as full-time and part-time options. But these options are a bit pricey. What earns General Assembly a spot on this list is its free workshops—that give you an intro to topics like digital marketing, software engineering, data science and analytics, and design—and Dash, a free basic coding class, all of which can give you a taste of new skills before you commit to a longer course.
Skillshare provides "bite-sized" classes so you can learn something new even if you only have 15 minutes a day. It has more than 27,000 free and premium classes to choose from on topics such as film, writing, tech, visual arts, productivity, and entrepreneurship. Skillshare will give you a free seven-day trial (which is long enough to complete several short classes), and then costs about $14 a month.
Codecademy wants to teach you how to, well, code—often for free. It covers all kinds of programming, including JavaScript, Ruby, HTML, CSS, and Python.
After subscribing to Pluralsight (or using its free trial!), you'll be able to explore classes in software, 3D development, VFX, design, game design, web design, cybersecurity, cloud computing, and CAD software among other topics.
Not sure how to use Photoshop or InDesign? Don't worry, Adobe will walk you through its programs with its free Creative Cloud tutorials.
In a similar vein, Google Skillshop offers free certifications on Google's many web, software, and hardware tools—including YouTube, Android, and Waze—for a range of careers like cybersecurity, marketing, design, teaching, and data analysis. There are also free courses on digital skills and growing your business.
All of FutureLearn's classes have a tier that's completely free. You can find a range of course types taught by universities and special organizations, covering subjects like e business and management; creative arts and media; law; literature; IT and computer science; healthcare and medicine; science, engineering, and math; politics and society; psychology and mental health; study skills; and teaching.
And if you're looking solely for academic classes, this website is perfect for you. It has courses in the arts, science, humanities, economics, computer science, and more, all for free.
Still don't know where to start? Try Class Central where you can narrow down your search to what you're interested in learning and from whom. You'll see results from Coursera, edX, and other entries on this list, making the process of taking an online course even easier!
Regina Borsellino also contributed writing, reporting, and/or advice to this article.