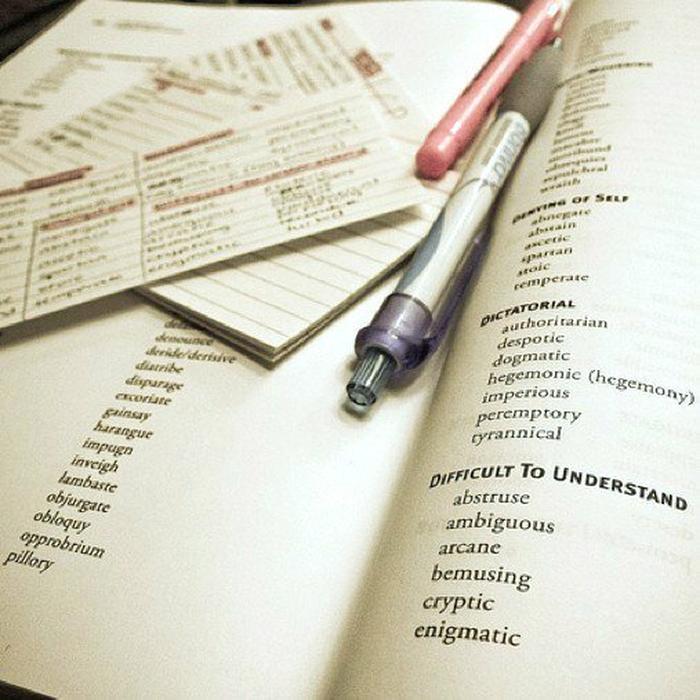 Thinking about going back to school? A graduate degree will let you focus on a field you're passionate about, and it can open up many doors (and job opportunities).
But before you start combing through next semester's course list, remember that there's an important step ahead of you: taking the GRE. Here's all the basics on planning, preparing, and test-taking to help you get started.
Think Far in Advance
Your first step (yes, before you even start thinking about the exam) is to do some research on the schools to which you want to apply. While the majority of graduate programs require you take the GRE, there are a handful that don't (and some require other tests, like the GMAT). And if you do need to take the test, you'll want to get an idea of what scores the program is looking for so you know how high to aim.
Get to Know the Test
Next, you'll need to figure out which GRE exams are applicable to you and the programs you'll be applying for. There's a General Test, but also several Subject Tests that focus on specific topics, like Biology, Math, or Psychology. Nearly all programs will require the General Test, but you should find out whether they also require (or strongly recommend) taking one or more of the Subject Tests.
The General Test contains five sections: two of each in Verbal Reasoning and Quantitative Reasoning, and one in Analytical Writing. You're allotted just under four hours for the entire test, with short breaks in between. You'll want to become intimately familiar with the types of questions in each section, which you can find on the official GRE website.
Book it Early
The computer-based test is offered at testing centers all over the world, with some countries still offering the paper version as well. Keep in mind that all testing centers operate on a first come, first served basis, so plan well in advance and schedule your date as soon as you know you'll be ready to take the exam. You don't want to have to drive three states away just because you didn't make the appointment months ahead of time.
Get the Right Study Tools
When it comes to preparing for the GRE, resources are endless. If you prefer the old-school pencil-and-paper route, pick up a study guide like The Official Guide to the GRE Revised Test. But technology now also offers a whole slew of new ways to get ready for the big day, and it's wise to take advantage of them.
Software like POWERPREPII, available (for free!) on the official GRE website, not only gives practice questions, but actually simulates the test taking experience with a test preview tool.
You can also sharpen your writing skills for the Analytical Writing part of the test with ScoreItNow!, practice test software that presents you with actual topics seen on the GRE. Once you submit your response, you'll immediately get a sample score and additional feedback on where you need to do some extra work (all for a mere $13).
If you prefer a more structured study environment, consider test-prep companies like Kaplan, which offer not only preparatory courses and tests, but also simulations to give you a feel for what you can expect on test day. Not only do these practice rounds teach how the test will go, but they'll also make you aware of just how much time you'll have for each of the three sections and help you pace yourself.
Getting Your Score
Once you've completed the test, you'll receive preliminary scores for the Verbal and Quantitative Reasoning portions, right then and there on the computer screen. For each section, your score will range from 200 to 800 points (though after December 2011, this will shift to a scale of 130 to 170).
However, the Analytical Writing section will take a few weeks to get back. When you do receive that score, you'll also get a report of exactly where your scores fall compared to other GRE test takers.
If you're happy with your scores, great! They're valid for up to five years after the year you took the exam. Of course, if you think that you could have done way better, go for it again—just keep in mind that you can only take the test once every 60 days and no more than five times a year. (I'm guessng that's for the sanity of all potential test takers.)
Good luck, soon-to-be graduate school students! Load up on study guides, appropriate GRE software, and make yourself some tea. You have a tough few months ahead of you, but once you're accepted into a great program, the hard work will all pay off.
Photo courtesy of d3b...*.