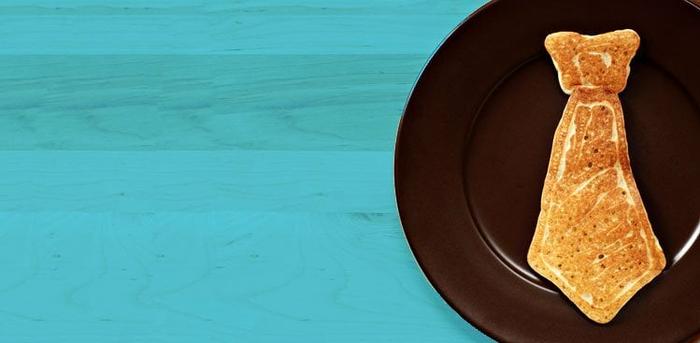 When a friend of mine invited me to come to a lovely brunch at her apartment last summer, I was hesitant. Why? She explained that it was a "networking brunch." Networking? On the weekend? I shuddered at the thought.
Like most professionals, I consider my weekends to be sacred; I like to do things outside of work that I can't normally do during the week—things that do not include trying really hard to build professional contacts. However, because this was a good friend asking, I decided I'd suck it up for an hour and head over to brunch.
Within 10 minutes of showing up at the apartment, I was already a fan of the get-together: The group was small (there were only eight of us), and it felt like my friend had really gone out of her way to invite people she thought would get along well. Turns out, people were much more relaxed than they would be if I had met them after a long day at work, and not only were these well-rested people more pleasant to talk to, it was easier to find common ground with them in a more casual environment. I ended up actually getting to connect with several people, many of whom have become valuable professional contacts (and even friends!) since last summer.
Since this initial love affair with networking at brunch, I've had my own little professional get-togethers over slow weekend mornings, and I've gathered a few pointers if you want to hold your own.
1. Don't Start With Brunch at Home
My friend who held the brunch at her apartment didn't start out letting work friends and semi-strangers into her abode; initially, she invited people to a popular brunch spot down the block. A home is a really personal place, and other people (especially those you don't know well) may feel awkward invading your personal space.
While restaurants are typically more expensive than a home-cooked meal, they're an easier place to break the ice. See if you can find a spot that will let you reserve a table or sectioned-off area so your group can have some space to mingle and chat.
2. Keep Your Group Size Small
Anyone who's ever hosted any sort of gathering or party knows that the more guests you put on the list, the harder it gets to control the situation and make sure that everyone is having a good time. And unless you're like my brunch-hosting friend who's an A+ networker and has a good feel for who would get along, you might not be able to figure what the perfect guest list would look like.
Instead, start with a one-on-one brunch, or bring together two or three professional contacts who either already know each other, work in the same industry, or have similar interests or positions. It's much easier to make sure everyone is engaged, and it's easier to find common ground if you steer the conversation away from just work. Then, as you become more comfortable, you can grow a little from there—but brunch networking generally works best if you keep it around five or six people.
3. Start with Familiar Faces
It might be hard to drag a new professional contact to brunch ("Hey, person I don't know very well! Give up part of your weekend to hang out with me at a diner!"), so starting off by connecting with old networking buddies may be the way to go.
The first couple of times I took professional contacts to brunch, they were either people I hadn't seen in a while and wanted to catch up with or work friends I knew would be down. This makes everyone feel a little more relaxed, and people are more likely to want to meet up on the weekends if they know the person inviting them well.
How do you introduce the idea of a brunch to a contact you don't know well or haven't met before in person? When you two are emailing about meeting up to chat, feel free to throw in a short offer in your message. I've personally used something along the lines of, "I'm free on [specific weekdays and times], and I can also do a short brunch or something on Saturday if that's easier for you!" That way, you're not making someone feel like they have to dine with you on the weekend, but the option is out there.


No matter what you end up doing with your brunch, remember that it has the ability to be a lot more fun and go-with-the-flow than a normal networking meeting. Don't be afraid to talk to people about things other than their careers, and enjoy the good food.
Oh, and don't forget the mimosas.