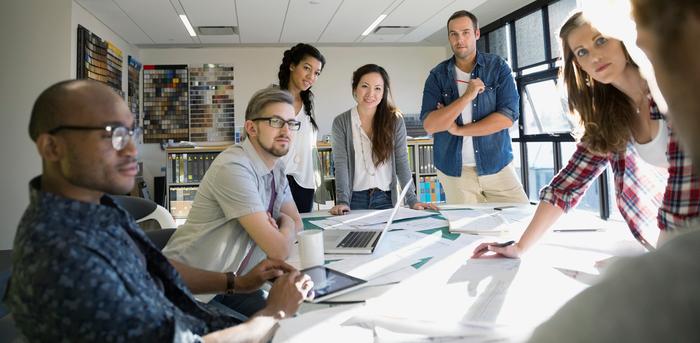 Your co-worker pitched an interesting team project, and you'd love to be a part of it. Just one little catch: You're not an obvious choice. Other people in your company have more experience or directly relevant skill sets.
What can do you to bolster your chances of being picked?
Good news: You might already be doing it.
In an article for New York Magazine about "the office jerk," writer Cari Romm references research by Tiziana Casciaro and Miguel Sousa Lobo, who found that:
When people need help completing complex projects, they select the colleagues best able to do the job—not just those they like. Right? Wrong. Faced with a choice between a 'competent jerk' and a 'lovable fool' as a work partner, people usually opt for likeability over ability.
It's the other side of the "office clique" coin. Yes, if you're the qualified person on the outside looking in, it's incredibly frustrating.
But if you're someone longing for more interesting opportunities, it means that by simply being friendly and inclusive you can increase your chances of being picked. It's a reminder that it's not a waste of time to eat lunch away from your desk, or to spend 2/3 of a status meeting talking about a TV show you both watch, or at the very least, to ask your co-workers how their weekends were (and actually listen to their answers). In fact, knowing this should motivate you to take out your headphones more often.
Not only will you up your chances of getting picked for cooler projects, but you'll
get along with people you work with—and that makes going into the office five days a week so much more bearable.