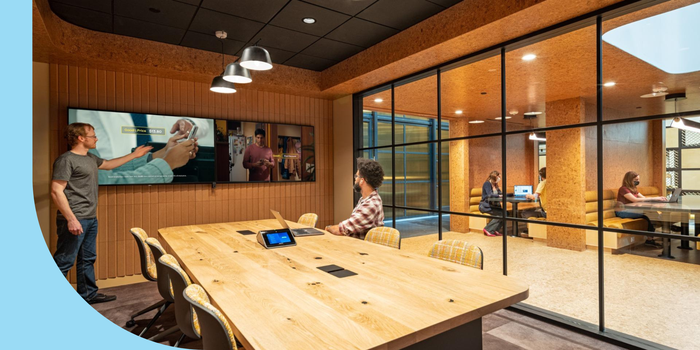 Technology has changed many industries—including healthcare. Case in point: the healthtech companies on this list, which are dedicated to revolutionizing the industry for the modern world. If you're looking for a job that can make an impact on that progress, check out these 14 employers here—they're all hiring now.
On this list, you'll find both established and up-and-coming businesses that are innovating in the healthtech sphere. Take Flatiron Health, which focuses on accelerating cancer research while simultaneously improving patient care. Or Mendaera, a startup that combines real-time imaging, robotics, and artificial intelligence to aid physicians.
Before you apply, make sure to read their profiles on The Muse. Here, you'll find information about each company, including their benefits and values. You'll also hear directly from employees such as Anne Mayer, a program manager at Biogen. "I love the way they invest in their people. I really cannot stress enough the wonderful opportunities for growth and development," she says.
Keep scrolling to see the list below—you may just find the perfect fit for you.
1.
Biogen
2.
Bamboo Health
3.
Medidata Solutions
4.
Flatiron Health
5.
WellPower
6.
GoodRx
7.
Mendaera
8.
InterVenn Biosciences
9.
Howard Hughes Medical Institute
10.
Stryker
11.
Labcorp
12.
Stride
13.
Sedera
14.
Accolade
Here at The Muse, we partner with a lot of great companies to bring you insider looks at their offices and awesome job listings. These employers pay us to be featured on the site, but these Muse-worthy brands made this list not just because they want to be included, but because their culture, policies, and employee feedback showed us that they deserve to be.
Think your company should be on a list like this? Learn more and get in touch!