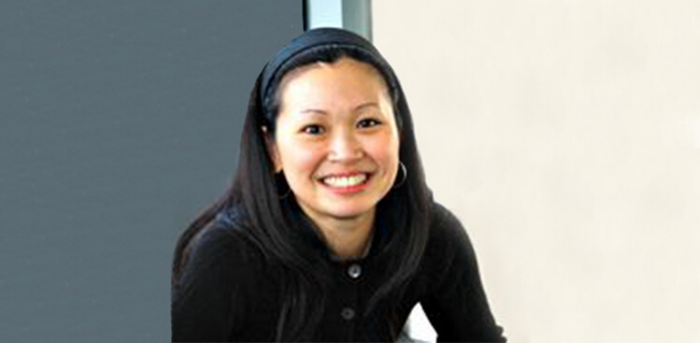 Here at The Muse, we know that there's no better way to understand how to ace your own employer brand than by seeing some best practices in action.
Well, you're in luck—because that's exactly what our Employer Spotlight Series does. We feature all sorts of helpful advice and insights from companies that are totally crushing their employer brands, so that you can learn from their success.
This month, we chatted with Marie Lo, Senior Employer Brand Marketing Manager at T-Mobile, about leveraging diverse marketing strategies to connect with candidates at every touchpoint and why internal collaboration is key for bringing their campaigns to life.


Tell us a little bit about your career journey. How did you discover your current role? Does it align with your background (education or previous work experience)?
I discovered my current role through my previous experience working on the recruitment marketing agency side where I was handling the T-Mobile account. Now, I'm on the client side!
Prior to joining T-Mobile, I was in the digital marketing space focused on paid social, paid search, and SEO. As employer branding and recruitment marketing have shifted into mainstream marketing practices and principles, my combined background of recruitment advertising and digital marketing aligned perfectly with my current role doing employer brand marketing.
What is one tool or piece of advice you wish you'd known about when you first started working at T-Mobile?
I wish I had known the value of having visibility within a big organization like T-Mobile. If you take the time to build visibility at the start of your role, it can allow you to invest more of your time and effort in promoting your strategic initiatives.
What makes a great employer brand marketing team? How do you partner with other departments across the organization to build out the most effective content strategies?
We heavily leverage partnerships with other teams across the organization in our efforts. We work with our media marketing team on our search engine advertising campaigns, which run year-round. We partner closely with our PR and corporate communications teams on earned media and social content opportunities. Internal collaboration like this is key for implementing many of our non-paid marketing efforts and seeing success.
How do you communicate what makes T-Mobile an engaging place to work throughout the entire candidate journey?
Modern candidates act like consumers. They research companies, read employee reviews, and listen to their social networks when exploring new opportunities. They touch a dozen sources, if not more, before deciding to apply for a particular role. As such, we need to reach and engage candidates across a mix of channels and touchpoints. There's no longer a single touchpoint that serves as the source of applications or hires—but rather, each touchpoint acts as a source of influence.
As part of T-Mobile's employer brand marketing team, my teammates and I are responsible for creating and managing integrated marketing strategies across paid, owned, earned, and leveraged media.


What role do your current employees play in telling these stories?
If you check out #BeMagenta on social, you'll find a lot of organic employee generated content capturing what makes T-Mobile a great place to work. We also share a lot of employee stories across our @tmobilecareers social channels.
T-Mobile and The Muse have been partnering together since 2016 but most recently, our teams collaborated to create editorial content that aims to increase T-Mobile's brand awareness. What are some of the biggest results you've seen?
The Muse partnered closely with our employer brand marketing team as well as our corporate communications team to create these pieces of editorial content, and we were excited to see them launch between June and August!
During this period, we saw a 64% increase in profile views compared to the previous period.
What are you working on now?
We recently did a paid social campaign to promote our CEO John Legere being recognized as a top-ranked CEO by Glassdoor. In this one-month campaign, we generated over three million impressions and an above average click-through rate of 0.73% across Facebook, Twitter, and LinkedIn.
Typically, between different social channels, we would see different winning creative. But for this campaign, we discovered a consistent winning creative across all three channels. Every campaign gives us learning and insights and this always excites me.
What is the most rewarding part of your job?
So many to choose from! Aside from being part of a mission-driven company that's working to make impactful changes for our customers, the most rewarding part of my job is creating brand awareness of T-Mobile as an employer of choice and best place to work. And then, as a result, seeing our audience actually take the action of applying to join the Magenta family.
What's something you do outside of work that makes you a better employee?
I live by this quote by Tom Kelley, a partner of the global design firm IDEO:


No matter how high you rise in your career, no matter how much expertise you gain, you still need to keep your knowledge and your insights refreshed. Otherwise, you may develop a false confidence in what you already "know" that might lead you to the wrong decision.
Tom Kelley


So outside of work, I enjoy growing my knowledge of different topics that satisfy my curiosity—AI, digital advertising concepts and technology, and analytics platforms that help me become a more well-rounded employee.