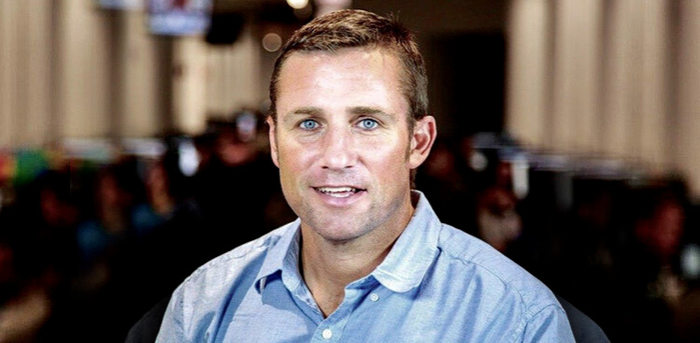 Here at The Muse, we know that there's no better way to understand how to ace your own employer brand than by seeing some best practices in action.
Well, you're in luck—because that's exactly what our Employer Spotlight Series does. We feature all sorts of helpful advice and insights from companies that are totally crushing their employer brands, so that you can learn from their success.
This month, we chatted with Kraig Baker, Talent Attraction Program Manager at Echo Global Logistics, to find out how their dedication to providing exceptional service for their customers extends to their recruitment strategies and programs.
How did you find your current role? Does it align with your background (college or previous work experience)?
I found my current role simply through networking. My connection learned that Echo was growing and looking to develop a role similar to what I was looking for. The role aligns well with all my previous experiences: recruiting, HR program management and project management, managing teams, brand employment. It's exciting to be part of a team that changes lives, and our Talent Acquisition team does that!
What is one tool or piece of advice you wish you'd known about when you first started working at Echo Global Logistics?
Never be afraid to try something new and push the envelope. One of our values is "Bring Your Own Passion," and that's a great value to live by, whether here at Echo or in general. I now always think, "What can I do to take this to the next level?"
Echo provides many opportunities to be a leader in our space, and we can't do that without thinking ahead of everyone else.
One of our values is 'Bring Your Own Passion,' and that's a great value to live by, whether here at Echo or in general.
Echo's core values include a "Work Hard and Hustle" mentality, across-the-board perseverance, and client-first dedication to exceptional service. How do communicate this aspect of your company culture to potential candidates?
The Echo Way encourages our employees to push for tenacity and teamwork every day—to "Work Hard and Hustle" and "Carry the Load Together." Our core values are designed to ensure we provide exceptional service and fulfill our promise of simplifying transportation management for our clients. Being leaders is in our DNA, and this shows in the recognition we've received over the years as a top-rated 3PL.
When you bring someone in for an interview, how do you determine if they're the right fit?
There are a lot of determining factors, depending on the role and responsibilities. Overall, those who are the right fit for Echo have a competitive drive: they strive to win; they work well in team environments; they are eager to jump in; and they see opportunities, not obstacles.
Our team members spend time with new employees to determine which individual team would suit them best. Echo has an incredible culture. There's a place for anyone who has the right attitude.
How does The Muse help you tell your company story and engage top talent?
Echo has many success stories to share and The Muse gives us that platform. We encourage employees to send out our Muse profile link to potential candidates and individuals who are curious to know what Echo is all about. The Muse is an easy-to-navigate, one-stop shop that connects us to some of the top talent out there. Plus, we get to show off our many great offerings!
The Muse is an easy-to-navigate, one-stop shop that connects us to some of the top talent out there.
What types of recruitment programs have you been able to create from your profile content?
Our Muse profile is often used by our employees to share the Echo story with potential referrals. It provides a window into what's going on at Echo, and potential candidates can easily scroll to our open roles.
What are the most rewarding parts of your job?
I love to help others and my role gives me that opportunity. In the last few years, I've contributed to the development and growth of many great programs geared toward military veterans and campus recruitment. These programs allow Echo to attract talent who may never have heard about our company otherwise. It's exciting to hire someone who fought for our country and then watch that person grow within Echo and make a strong footprint. Now, that is rewarding!
What's something you're currently reading or listening to that you love?
I am reading The Boys in the Boat. It's about nine students who all joined the same rowing team in college. They all come from working-class families who do not have the same resources as many of their counterparts. However, they trained extra hard, fought through adversity, and constantly persevered, all while everyone told them they had no chance. They eventually conquered the ultimate goal: achieving a gold medal in the Olympics.