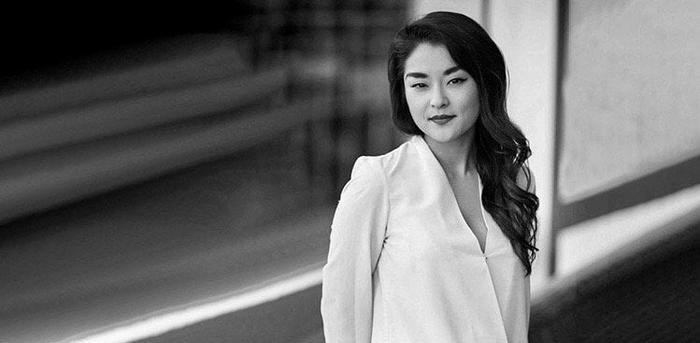 Here at The Muse, we know that there's no better way to understand how to ace your own employer brand than by seeing some best practices in action.
Well, you're in luck, because that's exactly what our Employer Spotlight Series does. We feature all sorts of helpful advice and insights from companies that get employer branding right so that you can learn from their success.
This month, we chatted with Kayla Vatalaro, Global Head of Talent at Asana, about the company's mission to make collaboration better for teams around the world, hiring and engaging employees on a global scale, and more.
Tell us a little bit about your career journey. How did you get to where you are today?
I've had a fairly unconventional start, even for a career path that often isn't linear. While I was studying neuroscience to pursue a career in medicine, I started working in genetics with a focus on researching Autism. But it wasn't until I began working in consulting that I saw how critical people strategies are to the success of businesses. I realized that I could have a profound impact on lives in a different way: connecting people to their dream jobs while helping them grow in their careers. That's when I started building my own career at the intersection of business and people.
Early in that journey, I was fortunate to have met people who saw that I could add value in unique ways and offered me roles that didn't perfectly align with my experience. As an advocate of strengths-based positive psychology myself, I also recognized the importance of maximizing the things I was already good at when presented with those opportunities. I've found that by continuing to lean into my strengths throughout my career, I've been able to become a better leader.
What is one tool or piece of advice you wish you'd known about when you first started working in the recruitment and talent acquisition space?
I was hiring for my own teams before I started working in recruiting. Back then, I wish I'd recognized that someone's ability and motivation to learn new things (as well as their emotional intelligence, resilience, and communication skills) is a more accurate indicator of a great hire than the job titles listed on their resume. Also, that people's capabilities can be improved and developed through professional and non-professional experiences.
When I'm interviewing someone today, I let them know that they can draw from all parts of their lives. Not confining someone to what's on their resume or LinkedIn profile has led me to hiring incredible teammates with diverse backgrounds and experiences who thrive in their roles.
Your team supports hiring and diversity across Asana's nine offices in eight countries. How do you keep employees engaged on a global scale?
When you have team members across the globe, ensuring that everyone feels connected and stays informed about decisions being made in our headquarters is a critical part of the company's success—and that work doesn't stop. I'm constantly iterating and finding ways to improve engagement among my growing global workforce. Some of the things I'm prioritizing right now:
Rotating big meetings as much as possible and optimizing them for people who are the furthest away. Things like giving virtual attendees the opportunity to ask questions first, or positioning a few laptop cameras around the conference room to more clearly show who's in the meeting can go a long way.

Prioritizing time at least once a year for the entire team to get together in person with a primary goal of bonding and strengthening connection. (We're excited to get back to this in the future!)

Readily traveling to visit my teams in other offices versus requiring them to come to our headquarters in San Francisco. While this has been put on pause for the time being, it gives me the opportunity to experience some of the challenges of working from those locations for myself and strategize solutions.

Hiring and developing managers and leaders—people who are deeply invested in the team and our company vision, and understand how their work rolls up into the greater mission of Asana—and then giving them the resources to build their own great teams.

Asking for feedback, often. It's important to continue creating safe spaces to collect ideas for how we can do better.
In addition to your role as Global Head of Talent, you lead Asana's social impact accelerators program. Can you tell us more about what this involves?
I think many of us can agree that all teams would benefit from being able to work together better. Asana's mission is to help humanity thrive by enabling the world's teams to work together effortlessly. If we're successful, we'll make groups of people collaborating to achieve a common goal vastly more leveraged and effective—and improve people's lives by eliminating the drudgery of work about work. So the net of everything we do at Asana brings us closer to achieving that mission.
The impact accelerators team is dedicated to identifying additional ways to advance progress and expand our company's positive impact. Most recently, we delivered a coordinated effort to provide free business licenses to nonprofits on the frontlines of the COVID-19 pandemic.
In support of the nonprofit organizations on the front lines of research & testing of COVID-19, we are offering a free one-year subscription to Asana Business. Fill out this form to see if you qualify: https://t.co/kONEMOydrz pic.twitter.com/4oYRbThZ8J

— Asana (@asana) March 13, 2020
As various sectors come together to play a role in improving people's lives, we'd love to find ways that organizations can leverage Asana to more effectively collaborate between one another, and to help foster solutions to our most urgent social and environmental challenges.
You're also an executive sponsor of Gradient, Asana's employee resource group for people of color and allies. Can you tell us more about Gradient's initiatives to help promote a culture of inclusion and community?
Gradient is a voluntary, employee-led group that aims to cultivate community by creating safe and supportive spaces for real talk, providing leadership opportunities and increasing professional development for members, and finding ways to advance affinity awareness throughout the entire organization. As a sponsor, I champion and elevate Gradient member voices by bringing their ideas to life. This year, for example, we'll be launching allyship training for our senior leaders, starting with our most senior executives.
What are the most rewarding parts of your job?
We're a mission-driven company, and our mission statement goes beyond the products we build. It represents our values in action. It's what brought me to Asana. As Asanas (what we call ourselves internally), we're connected by a goal that serves something beyond ourselves. It resonates with each employee in various ways, but it's a core motivator for me and a huge part of why I love the work that I do here. I get to be at the forefront of hiring and leading teams that bring our mission to life. Being able to build this team and help people thrive at a company that supports learning and growing through one another—it's a special job, indeed.
What's something you do outside of work that makes you a better employee?
I've been practicing various forms of meditation for years now. Mindfulness meditation in particular has helped me learn how to be more present in the moment, and develop a clear and focused mind when making decisions. It prevents me from acting rashly by bringing attention to all aspects of decision-making (rational, interpersonal, emotional, and ethical) before arriving at a resolution. It has also allowed me to recognize that we can learn from the past without dwelling on it. Dedicating a few minutes each day to be kind and patient with myself has not only made me a better employee but also a better partner, friend, and human overall.