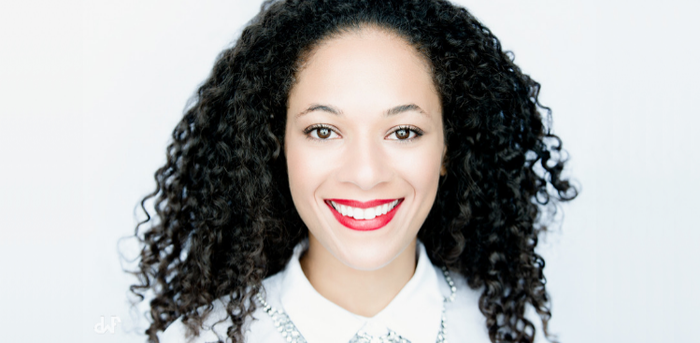 Here at The Muse, we know that there's no better way to understand how to ace your own employer brand than by seeing some best practices in action.
Well, you're in luck—because that's exactly what our Employer Spotlight Series does. We feature all sorts of helpful advice and insights from companies that are totally crushing their employer brands, so that you can learn from their success.
This month, we chatted with Jasmine Khan, Director of Marketing at The Medici Group, to hear how the company pushes the limits—and finds talent that's willing to do the same.
How did you learn about your current role, and how does it align with your background (college or previous work experience)?
I first learned about The Medici Group through its "Casting Call" recruiting event. At the time, I was a Brand Manager in the retail and luxury goods space, and exploring opportunities in purpose-driven work. I applied for the Casting Call, made the cut to the event, was surprised and challenged in unexpected ways, and advanced through the interview process. Unfortunately, there wasn't a position that suited me at the time. But I stayed in touch (it's part of my ethos to stay connected), and less than a year later, they tapped me for a project and then made it a full-time role.
Joining The Medici Group is a bit of a left turn for me, but reflecting on my professional journey, it's been one of unlikely paths. I am driven by passion and am up for taking smart risks. These divergences have taken me on some adventures. After completing my undergraduate studies at Syracuse University, I worked as a Paralegal in Corporate Law for a few years. I ultimately decided to pass on my plans for a dual J.D./M.B.A. Instead, I went on to get my M.B.A. from the University of Rochester Simon Graduate School of Business and would use my degree to explore my passion for fashion and beauty. Now, I'm bringing that brand lens to a completely different type of business at The Medici Group, and feeding another one of my passions—diversity!
What is one tool or piece of advice you wish you'd known about when you first started working at The Medici Group?
Don't be afraid of the unknown; it's the new normal, so embrace unpredictability. In The Click Moment, Medici's CEO Frans Johansson hones in on how to seize opportunity in an unpredictable world. The rules of the game are constantly changing, so what used to work in the past can no longer guarantee success. That is why serendipity is such a large part of the Medici culture. When something surprises us, or we have an unexpected outcome, we pay attention. And if we think there's something worth exploring, we will. At Medici, you can expect to wear multiple hats and grow in ways you won't expect.
What part does The Muse play in your current employer branding strategy?
We're growing and The Muse is the perfect platform to share more on life at Medici. Over the last several years we've relied on our personal and professional networks, but it was time to take a more proactive approach to managing our employer branding. Our Muse profile brings our brand story to life through photos, video interviews, and shareable content that connects us to top-tier talent.
What are the most rewarding parts of your job, and what is the most challenging? Do you have any advice on how to make those more challenging tasks or aspects a little less so?
One of the aspects that I love about my job also happens to be the most challenging. Earlier, I alluded to the very different culture we have at Medici. Similar to many young companies in growth mode, we pivot and we often wear many hats, but we do this much more aggressively than most. It is embedded in our company's innovation approach to test often, test small, and test cheap. This creates an amazing opportunity for much more exploration and experimentation than most companies would allow.
We push the limits of what is possible—and that can be very exciting and often rewarding. However, it can also be challenging to work in an environment where uncertainty is embraced and limits are regularly challenged. While the Medici culture is intentionally extreme in this, I believe that operating in the gray is increasingly the norm. My advice is that we all get comfortable being uncomfortable to truly thrive.
What is your favorite interview question, and why?
"Tell me about a time when you faced a hard decision, with each choice leading you down possibly very different pathways, and how you made the decision."
I like this question because it creates a few different opportunities. One being that divergent paths can be very interesting, and not always evident on paper, so it is important to explore the story behind the experience. It is especially insightful if the candidate challenges him or herself to take the path less traveled, understanding why that is, and how it fits into the larger picture of who they are as a person and a professional is revealing. In some places, divergent pathways are frowned upon, but at a company like Medici it can increase your value, because your diversity of experience will allow you to offer so much more to the team.
What's something you're currently reading or listening to that you love?
DAMN. Kendrick Lamar's Pulitzer Prize winning hip-hop album. I LOVED this album before it was even recognized by the Pulitzer board. Lamar's work has a beautiful yet provocative consciousness that touches real subject matters that people can relate to on many levels. This album captures the complexity of modern African-American life and signals a change in the terms of engagement. Lamar is the first rapper to win the award since the Pulitzers expanded to music in 1943—this work moves the culture.