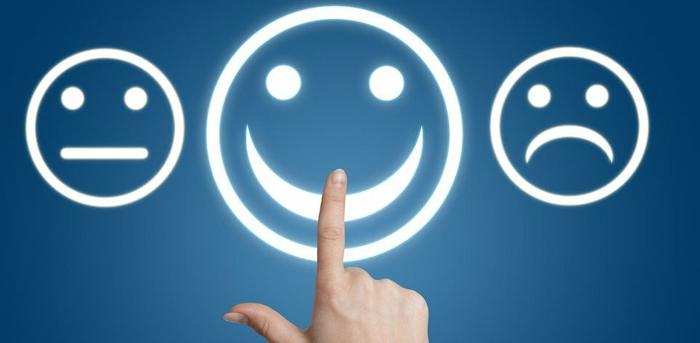 You're the boss. It's your job to support and challenge your team, so that together, you can achieve the results you need.
To do that effectively, however, you need to know if you are supporting and challenging your staff in the right ways—or if, despite your good intentions, you're holding them back. You need to know what you do well, so you can build on it, and you need to understand your weaknesses, so you can correct them. In short, you need feedback.
Traditionally, businesses have relied on exit interviews to gain insight into a manager's effectiveness. But what good does it do to figure out how an employee feels about his boss as he's sauntering out the door to greener pastures? While it's not too late for the manager to learn from the information, it's too late to use it in a very meaningful way.
So how do you move away from the one-time, archaic exit interview and into real-time feedback? Here are a few ideas.


1. Show Interest
The best way to get candid feedback from your team is to create a culture of open and honest communication.
To do this, start by showing a genuine interest in how your people are doing, what's causing them problems, and how you can help. Ask questions that will help you gauge how your employees feel about their environment, workload, and productivity.
For example, when inquiring about an employee's assignment, you might ask:
How is your project coming along?
What's going well?
What's stopping you from reaching this goal?
What do you need in order to reach your goal?
Think of a time you've been highly productive: What factors influenced this productivity? What factors get in the way of it?
This will help you determine when and where you need to offer more support and when you might need to back off.
You can also throw in questions specifically about you and your performance, as long as you don't come across as an egomaniac or, conversely, someone who needs constant reassurance. Instead, you want to ask these questions in a way that encourages dialogue, such as:
How can I help?
What could I have done better to support you?
What do you need from me?
How can I best support you on this project?
What can I do differently next time that will be more helpful?


2. Pay Attention to Non-Verbals
Look around the room when you speak to your team. Do you see downcast eyes? Averted gazes? Tight faces? At times, such reactions may be appropriate—like if you announce bad news, or if an employee really messed up and you call her out on it. However, if you regularly see body language or non-verbal reactions that convey distrust or frustration, you may have a problem on your hands, and you should take the time to dig a little deeper.
Again, you need to ask meaningful questions at the right time. For instance, you might approach an employee individually and note, "I noticed tension when I announced the new project assignments. I was obviously hoping for a different reaction. Maybe I missed something in planning for this project. Can you tell me a little bit about what's going on?"
This lets your employee know you're aware of his frustration and provides him an opportunity to enlighten you. Whether you believe your employee's frustrations are warranted or not, it's better to know why discontent is breeding than to dismiss or misunderstand it. You can't adequately address something you don't understand.


3. Ask for Feedback From Others
You want to know how you're doing as a manager? Take a deep breath and ask some of your contacts within the company for their insights. If you're really brave, you can even ask what they hear about you.
A helpful starting point is to ask your own supervisor about his or her observations of your management style. You can also ask your colleagues who are also managers about their own styles, which can open the door to a discussion about the way you manage your team and any feedback they may have for you.
Do you have a trusted friend or mentor in the company? Let her know your interest in strengthening your leadership style, and ask if she has heard feedback that she would be willing to share (without disclosing the sources, of course).
Now that you know how to get the information, it's equally important to consider how you respond—which brings me to:


4. Avoid Defensiveness
This one may seem obvious, but I hear stories about managers' defensive reactions to their employees all the time. However, one poor response can shut down all your efforts to build rapport and get feedback. For example, if an employee shares with you her disappointment that a colleague's part of a project isn't coming along as planned, you might be tempted to shut her down with a sharp, "Well, there are things going on behind the scenes that you don't know."
A more productive response would be, "I get what you're saying. Our CEO made some last-minute changes that were out of Sarah's control, and she's working diligently to complete her responsibilities. I didn't realize that I hadn't updated the rest of you about the situation. I'll call a meeting this afternoon to make sure everyone is up to speed. We can look at our overall timeline together and address any other issues."
When an employee tells you something that makes you think, "Wait, she doesn't know anything about this situation," just clamp your lips shut for a minute. Breathe. Think. Yes, as the boss, you have a high-level perspective on many things that your subordinates don't have. But they have a perspective you don't have. Your employee just trusted you enough to tell you her perspective. Listen. Turn the feedback over in your mind. Then respond.


5. Own Your Mistakes
The most effective thing you can do to endear your employees to you and gain their trust is to be genuine with them. That includes admitting to your shortcomings and saying "I'm sorry" if an apology is warranted. Being honest about the ways you can encourage your employees to communicate more openly.
Once you do this, you'll find that your employees will be more likely to tell you when they need your support instead of resenting you when they don't get it. They'll more often come to you with an issue before it escalates into a major problem that can cause resentment and anger. They'll be more likely to tell you when they're upset about something—before "upset" evolves into "enraged."


Remember what it was like to work for someone you didn't like? If you don't want to be that person, you need to actively build a team culture that allows you to receive real-time feedback from your employees, so you can fix what needs fixing before you drive people away. Or, you know, you can just wait for the feedback from those exit interviews.