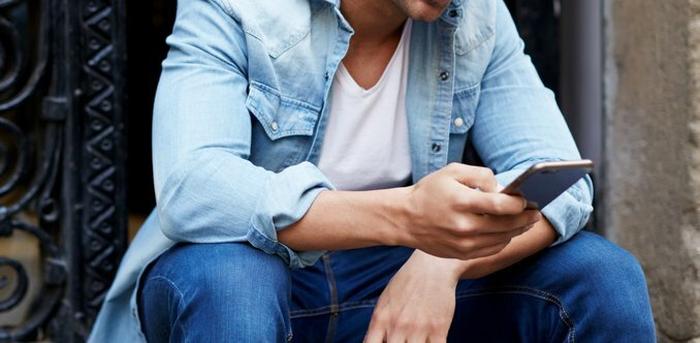 If you want to make an impact in social media—whether for yourself or for your business—the number one thing you need to do is establish a visible, credible online presence.
Why? As you probably know, every day, recruiters turn to the internet to find their next great hire. They want to be able to clearly see that you fit with the company's culture and make sure the things you post wouldn't be harmful to the organization in any way.
But once you find your dream job, the importance of your social visibility doesn't go away—you simply move from representing yourself to representing the company you work for, and a credible online presence will help you and your company be successful.
To build a solid reputation and boost your social media visibility, start with these five tips.


1. Complete Your Social Profiles
It's a simple but essential tip: If your profiles aren't complete, they're not as effective as they could be. Each social network provides a different opportunity to show off your personality and your accomplishments—which are both important for professionals. To establish a compelling presence on the social media platforms you use, make sure to leverage the advantages of each.
Here's what to keep an eye out for on the top three social networks:
Facebook: People often forget about Facebook's "About" section, which is where you can share information about what you like to do, who you are, and other fun facts about yourself, like your favorite movies, quotes, or books.

Twitter: Twitter allows users a short and sweet bio, giving you 160 characters to express the essence of you. However, that character limit doesn't have to be the end of the story; one of the great things about Twitter is it allows live links in your bio, so you can add in relevant hashtags and a link to your blog or portfolio.

LinkedIn: LinkedIn offers the most in-depth profile for professionals. Fill out every section as thoroughly as possible, and don't forget to include awards, volunteer work, academic accomplishments, interests, skills, and, of course, work experience.


2. Include Links to Your Work Samples
To build professional credibility, it's not enough to simply list out your job duties on your social media platforms. A more effective approach is to demonstrate your capabilities and accomplishments by including links to work samples.
LinkedIn makes it easy for professionals to showcase their work by providing the option to attach work samples to your profile. Whenever you add a new job title, you have the opportunity to upload media such as documents, photos, links, videos, or presentations.
Just as you would if you were building a paper portfolio, only include links to your most impressive work. I also recommend uploading a variety of samples, so you can demonstrate the breadth of your capabilities and accomplishments.


3. Use LinkedIn's Recommendations
One of LinkedIn's most overlooked features is recommendations—comments written by other members to recognize a colleague, business partner, or student. As a LinkedIn member, you can request recommendations from your peers, and you can also endorse other people.
These reviews instantly add credibility to your portfolio. Potential employers may look at your recommendations to determine how others view you, and clients or employees may use them as way to evaluate you before agreeing to work with you.


4. Add Social Links to Your Email Signatures
More than 100 billion emails are sent and received every day. Whether you're sending an email to apply for a job, check in with a client, or say hello to a fellow employee, your email signature can be a powerful tool for promoting your social profiles.
In your signoff, provide a link to each of your social networks—and don't be afraid to have a little fun with it. For example, here's a look at what's included in my company's email signatures:
Awesomeness: www.shortstack.com
Be our fan: www.facebook.com/shortstacklab
Follow us: @shortstacklab
Master ShortStack: http://www.youtube.com/shortstackresources
Get creative with how you reference your links, and you'll drive more traffic to your profiles.


5. Be Engaging
You've probably heard this tip time and time again, but following and interacting with people on social media can be what separates you from the masses.
I don't want to age myself, but when I was growing up, the internet wasn't around to assist job seekers in doing research about companies and their employees. Interviewees would learn the details about the company's mission and the job description during the interview.
Consider social networks today's version of the informational interview. Every social network offers a different way to connect with influencers—for example, by using hashtags, participating in Twitter or Facebook chats, publishing, commenting, and more. As you expand and interact with your network, you'll gain valuable information about your industry, and as a bonus, you'll likely see an increase in the traffic to your profiles.


Bonus Tip: Consider Creating a Personal Blog or Website
Using social media to enhance your online reputation is a powerful marketing strategy, but I believe there's value in creating a website—personal or business-oriented—to act as a "hub" for all of your online activity.
A website provides a space where you can upload projects, blog posts, and videos, and brand them in a way that reflects you. Sure, you can upload most of these things on LinkedIn, too, but you're limited in how creatively you can package the information. On your own website, you have much more freedom.
By combining all the key points from your social networks into one place, you'll create an in-depth online portfolio—and altogether, you'll have a more professional social presence.
Today, 92% of companies are using social media for hiring. And once you've been hired, your reputation and social presence represents you and the company you work for. Establishing a professional reputation and staying and up-to-date with your social profiles can keep you ahead of your competition—personally and professionally.