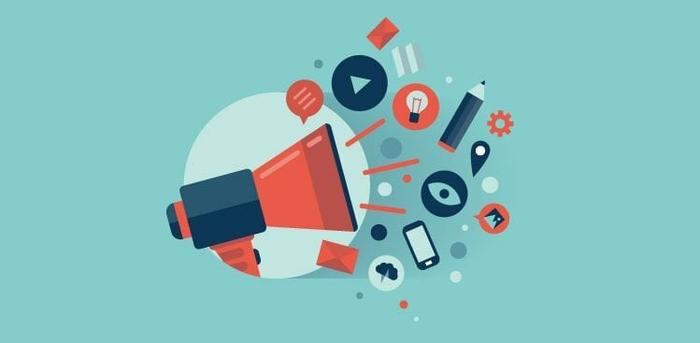 People in multimedia love to tell stories. Whether it's through words, videos, audio, signage, design, or a combination of them all, their work is to engage others in a compelling way.
And their purpose can be just as varied: They may be sharing the mission of a company, pulling in readers online, getting a message across to potential customers, or teaching users something new—but whatever their method and end goal, they're a driving force behind how their company is seen, heard, and perceived.
But with so many different vehicles to deliver that message, what does it take to land a career in multimedia?
As these five professionals will tell you, there's no one way to get there. Whether you have a relevant degree, a passion and an inherent talent, or anything in between, it's possible to snag a multimedia role you love. Read on to learn more about these professionals' paths—and how they put their creative talents to good use at their current gigs.
Jamie Pent
Videographer and Editor, charity: water
When she was young, Jamie Pent had her eyes set on the crime-fighting career of a police offer. However, that began to shift when she received a camera as a birthday gift and began to realize the power of multimedia, photography, and video.
In college, she majored in media production and worked on a documentary right after graduation—and that led her to her current position at nonprofit charity: water.
As the company's videographer and editor, Pent spends time both filming in the field and piecing together stories that convey the company's mission. "When you're a videographer, you love to tell stories," she shares, "and I love the story that we're telling. We're trying to get across to the Western world the need for people to get clean water."
Jamal Gay
Vice President of Production, Semester Online, 2U
"Growing up, I was really athletic," Jamal Gay shares. "And that drove me through middle school, high school, and into college." But in college, that focus on sports shifted to a new passion: multimedia.
A business major at the time, Gay headed to the film department to see what it would take to switch into a different path—and he did it. Once he graduated, he was easily able to turn his passion into a career, producing media for NASCAR, IndyCar, and cable television networks.
Now, at 2U, every multimedia skill that Gay has picked up—from his first day in the film department to his jobs in traditional media production—comes into play. He develops online courses from start to finish, which gives him plenty of room to exercise his creativity and spontaneity.
Tanya Ballard Brown
Editor, Digital News
Born with the gift of conversation and dreams of becoming the next Oprah, Tanya Ballard Brown first wanted a career in broadcasting. However, her insatiable curiosity eventually altered that goal a bit and led her to journalism and NPR.
As editor of digital news, Brown collaborates with teams across the company to come up with content that compliments NPR's Morning Edition, as well as web-only content. When the company has big projects in the works, Brown's not only thinking about what she can put on the web to correspond—but what will be fun for the readers, too.
After all, radio reporters will engage listeners with the meat of the story, so, as Brown explains, "we want to find other ways to pull people in. If you have someone captive in front of a screen, there are other ways to interact and engage with them than you can if they're captive in their car."
Clare Dunnett
Director, Publisher Development, BrightRoll
Clare Dunnett graduated with a degree in English and American literature, but by the time she had her degree in hand, she'd developed a strong interest in media, too. She snagged a role with British Airways as part of the media team, which was in charge of the airline's in-flight media and entertainment.
Next came some experience in online media, following "a stint away, trying to save the world," Dunnett explains. Finally, after getting a taste of Silicon Valley, she decided she wanted to connect with the West Coast on a deeper level and further explore her interest in video.
"I knew how powerful [video advertising platform] BrightRoll was out here," she shares. "I found a role on LinkedIn, the stars aligned, and here I am!" In that role, Dunnett oversees the team of people who are in charge of the company's publishing partners—finding them, onboarding them, and keeping them going strong.
Sebastian Duque
Assistant Director of Digital Media, Lincoln Center
From a young age, Sebastian Duque knew he wanted a tech-related career. Out of college, he landed an internship at Lincoln Center in the customer service department. However, he actively looked for opportunities to do more—so when he saw that there was only one person running the organization's website, he decided to offer his expertise.
When the internship ended, he continued working there part-time, until the Digital Media department was created and he was offered a full time job.
In his permanent role, Duque is able to work with different departments on a variety of projects, but his current focus is on digital signage—after creating an application that allows companies to push content to Lincoln Center's digital screens and signs, he's responsible for constantly improving it and keeping it running smoothly.