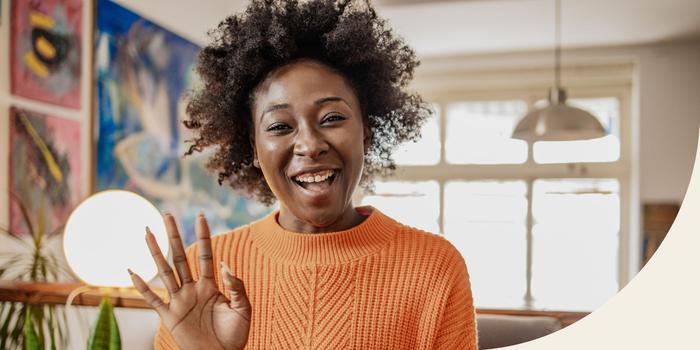 Do you know what I just spent way too long doing? Scrolling through all of my sent messages. I realized two very important (and slightly embarrassing) things. One: I send way too many emails. I mean way too many. Two: I start nearly every single one with, "I hope…" Seriously. Every. Single. One. Has anyone ever been full of more hope than me?
Jokes aside, you wouldn't think that an email greeting beyond, "Hello X! I hope this email finds you well," would be that complicated to write. But I've learned that landing on that perfect email opening that seamlessly segues into the rest of my note is an art form in and of itself.
Do you find yourself as stumped as I do? You're in luck. I've put together some tips for starting your email and rounded up lists of greetings and opening lines you can use to kick start your message. Because, let's face it—nobody actually means "Happy Monday!"
Read More: How to Write Professional Emails That Get the Results You Want
Why it's important to start your emails right
People get a lot of emails—and some people get a lot of emails—and they don't always have tons of time to devote to reading each one thoroughly. If you don't hook your reader right away, they might not get to the middle or the end of your message. They might promise themselves they're going to read it later (i.e., they may let it slip slowly into the void of their inbox with little chance of it ever escaping) or they might decide right away it's not worth their limited time.
How to start an email
Here's how to start any professional email:
1. Pick the right greeting or salutation.
Once someone opens your email, the first thing they'll see is your greeting, also known as a salutation. So ask yourself, is this a "Hello," "Dear," "Good Morning," or "To Whom It May Concern" situation? (Note: If this is a cover letter or similar, it's never a "To Whom It May Concern" situation)
2. Address your recipient appropriately.
In many business communications, addressing someone by their first name is usually appropriate, but if they work for a more formal company you may want to go with their first and last name or a Mr. or Ms. (not Miss or Mrs!) followed by their last name. Keep in mind though, that full name or first name only is always preferable to possibly misgendering someone. If they're a doctor or professor stick with "Dr. X" or "Professor Y" unless they tell you otherwise.
3. Set the tone with a strong opening line.
You don't usually start a conversation—especially with someone you don't know or don't speak with often—by just saying their name and launching into a story about how you need their help, so you generally shouldn't do this in an email.
4. Get to the point.
That being said, you do want to tell your recipient as soon as possible why you're emailing—remember, you want them to keep reading. So by the second or third sentence of your email, you should usually be explaining your reason for reaching out.
Example email greetings and salutations
Here are a few email greetings you can use to kick off your email depending on your situation:
Dear
Good morning
Good afternoon
Good evening
Greetings
Hello
Hello all
Hey everyone
Hey folks
Hey
Hi
Hi team
Hi [department name] Team
Hi there
To Whom It May Concern
Example email opening lines
For greetings you don't have too many choices, but for opening lines, the choices are almost endless, so we've put together 40 to get you started—and grouped them by situation.
If you need something formal
Allow me to introduce myself
Good afternoon
Good morning
How are you?
Hope this email finds you well
I hope you enjoyed your weekend
I hope you're doing well
I hope you're having a great week
I hope you're having a wonderful day
It's great to hear from you
I'm eager to get your advice on…
I'm reaching out about…
Thank you for your help
Thank you for the update
Thanks for getting in touch
Thanks for the quick response
If you're following up
As promised, I'm…
As we discussed on our call…
Can you provide me with an update on…
I'm checking in on…
I'm getting back to you about…
To follow up on our meeting…
If you want to get (appropriately) personal
Congratulations on [recent accomplishment]
How did [recent project] turn out?
I hope you enjoyed your [event or vacation]
I loved your recent [photo/article/social media post]
I was just laughing the other day about [inside joke]
I was just thinking about you and [shared memory]
It was great to see you at [event]
This [article/video/GIF] made me think of you
[Mutual Contact] recommended I get in touch with you
If you're feeling funny
Happy "Not Monday"
Hello from the other side
Here's the good news: Only [number] more days until Friday
I hope this email doesn't find you. I hope you've escaped, that you're free. But just in case…
Hope you're surviving another work week
I hope you've had your coffee already
It's me again
I'll keep this short
Just what you want: another email!
It's important to keep in mind that not all of these opening lines will be appropriate for every email you send. An important client or your boss, for example, will probably require something from the "formal" category. But a close colleague or long-time friend? Well, they might get a kick out of a funny greeting that strays from the tried-and-true standards.
At any rate, there's no need to follow in my footsteps and begin every single one of your messages the same way. Now that I have these lists pulled together, you can bet I'll be using them as inspiration for all of my emails—and I think you should too.
Regina Borsellino also contributed writing, reporting, and/or advice to this article.