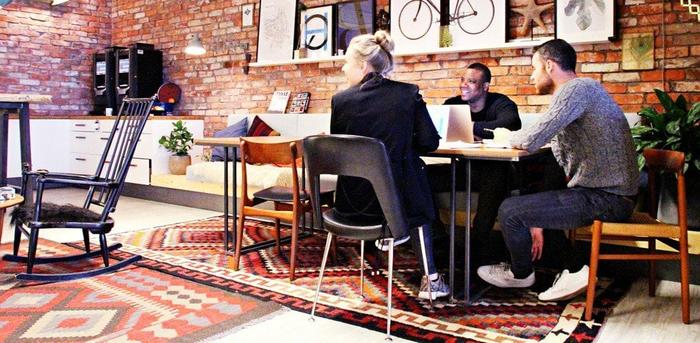 There's something so thrilling about working for a startup, isn't there?
There's the collaborative spirit and the shared excitement of rolling up your sleeves and working toward something major together. There's the emphasis on values, plenty of innovation, and a strong culture. There's tons of hard work—but also tons of awesome perks that make your time in the office not only tolerable, but fun.
Think you can only get those characteristics at a small company that's just starting to get off the ground? Think again. These 20 companies are well-established, while still making strides in technology and maintaining those startup vibes we all know and love.
The icing on that cake? Just like many startups, they're all hiring right now.
1. New York Life Technology
2. Booking.com
4. Mohawk Industries
5. VIZIO
6. LiveRamp
8. Thryv
9. Lithium
12. Northrop Grumman
14. Covius
16. Trustwave
17. Amplify
18. Addteq
20. San Francisco Chronicle