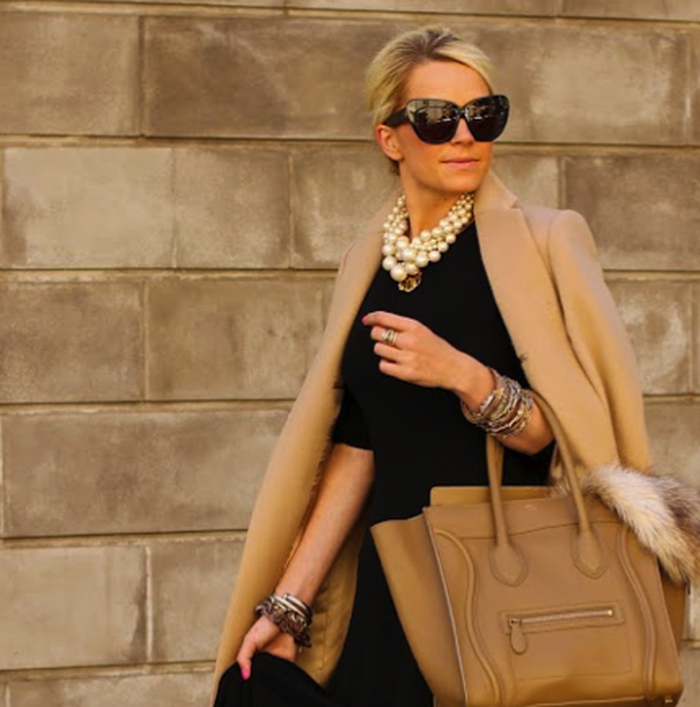 My career revolves around large-scale events—corporate events, fundraisers, political campaigns, and more. So, over the years, I've had the opportunity to see all kinds of things people choose to wear to professional functions, from the best of the best to, frankly, the worst of the worst.
Men, of course, have things pretty easy. Their choices can be put into four categories, with little room for variation.
Casual: Whatever they want
Business attire: Suit (tie or no tie, but that decision can be made in 30 seconds flat)
Cocktail: Suit with tie (not much different than business)
Black tie: Tuxedo
But, for us, it's not so simple—especially when invitations use terms like "creative," "festive," "funky," and "splendid" to describe the dress code.
Wouldn't our lives be easier if our event attire could be boiled down into a few rules, too? Well, you're in luck: I've put together four categories for women that mimic the simplicity of the male dress code, giving you easy guidelines to follow no matter what the event:
1. Casual (or No Dress Code Specified)
This is the easy one, because it's really about whatever you're comfortable in. Whether it's a daytime BBQ, a weekend brunch, or a Friday happy hour, simply make sure your attire is casual, comfortable, and fits the season.
Think of "casual" as a chance to be comfortable and stylish and to show off a little bit of who you are outside the office. (Just choose something you wouldn't be embarrassed by if your boss saw you on a Saturday.)
2. Business Attire
The most important thing to remember when choosing business attire is timing. If it's an after-work event that starts between 5 and 7 PM, choose something that looks like you stepped right out of an important client meeting. A great staple is a high-waisted pencil skirt or sleek black pants with a tucked-in silk blouse.
If the event is on a Friday or weekend and it starts after 7 PM, feel free to move a bit closer to cocktail attire. Think "day to night"—something that would be appropriate for the office (like a conservative black dress), but that you can dress up by changing your shoes and adding statement jewelry. Frequently, I'll stick a necklace or earrings in my purse if I know I'm going to be out late—it tricks people into thinking I've had time to change!
3. Cocktail
This term is often disguised by terms like "festive" or added on to, as in "creative cocktail." Don't get sidetracked—just keep your eye on "cocktail."
I like to think of this guideline as meaning something I would never wear to work because it's way too fancy, but that I'd feel underdressed in if I was standing next to a man in a tux. One key rule of thumb is to never choose a cotton fabric or cotton blend—a silk material is always a safe bet.
My recommendation: Own at least one non-strapless black cocktail dress that you absolutely love. You can use bold accessories and fun shoes to give the dress an entirely new look—and wear it over and over, without looking exactly the same.
4. Black Tie
For black tie events, simply close your eyes and picture yourself standing next to a perfectly groomed man in a penguin suit. Does your dress match? Then wear it. It can be long, tea length, or knee length, but anywhere an inch above your knee or shorter, and that's a cocktail dress. (Note: When you try on a long dress, make sure to sit down and walk around in it, so you know it's comfortable!)
When it comes to color, don't think you have to stick to black! A formal event gives you a great opportunity to distinguish yourself from the 80% of attendees who will be wearing black by donning a beautiful color.
There you have it—four easy sets of guidelines to follow for your next workplace function. Maybe it's not quite as simple as the guys have it, but, well, that wouldn't be quite as much fun, either!