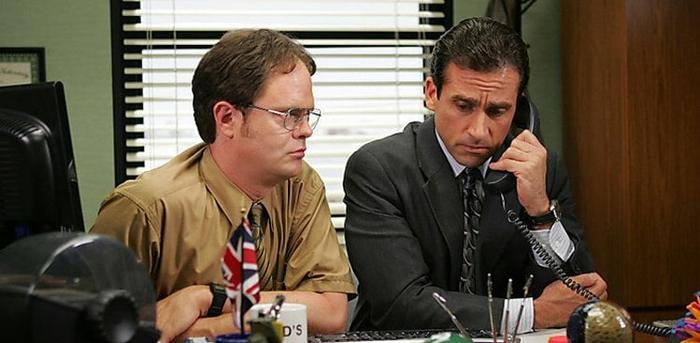 Should you stand back and observe the room, or jump right into it and show everyone how smart and full of ideas you are? Should you strike up break room conversation about last night's episode of House of Cards, or keep things strictly professional? More importantly, which version of you is your boss going to appreciate the most?
If you're furiously sweating through your button-down while assessing these questions, let's cross one clear of your list: Whether or not you should kiss up to your boss. For anyone considering this technique, we've put together a few reasons why brown-nosing can only lead to your downfall at a new office.
1. Fellow employees can smell a kisser from a mile away. You'll be given an office label before your first week is up.
Image courtesy of giphy.
2. If your boss appreciates a little mooching, everyone else will be jealous. Prepare yourself for a multitude of scoffs and "Seriously?" eyeballing.
Image courtesy of giphy.
3. And if your kiss-up techniques don't work? Remember that there's nothing worse than having a boss who can't stand you.
Image courtesy of giphy.
4. Either way, people will undoubtedly alienate you.
Image courtesy of giphy.
5. And you won't have any buddies to sit with at lunch.
Image courtesy of giphy.
And there you have it folks, five very valid reasons to avoid butt-kissing territory. What's our advice here at The Muse? Do great work, be yourself—and the rest will follow.