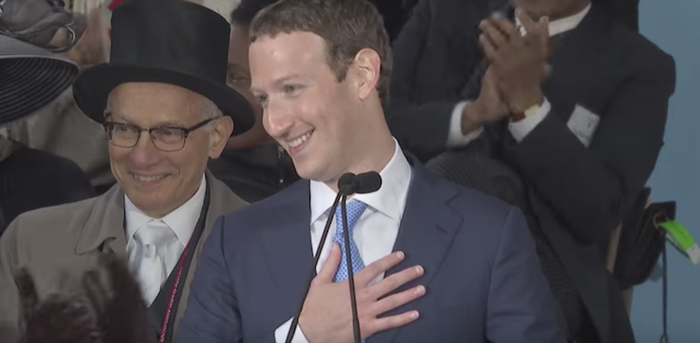 It's what drives us to find a job we love. It's what the world tells us is even more important than money, fame, or success.
But what does it actually mean?
Here's a twist: Purpose isn't exactly about you.
Or, so says Mark Zuckerberg in his 2017 commencement speech at Harvard University, his (almost) alma mater. His pride and glory, Facebook, started as a way to connect students, but what he didn't realize—but is so grateful he discovered—is that Facebook could be so much more powerful. That it could become a way to connect the world.
And this is how he uncovered the meaning of purpose:
Purpose is that sense that we are part of something bigger than ourselves, that we are needed, that we have something better ahead to work for. Purpose is what creates true happiness…But it's not enough to have purpose yourself. You have to create a sense of purpose for others.
Finding meaning in your career takes more than just helping yourself thrive. It's about working toward something that will ultimately make everyone better and happier.
And more importantly, you don't have to save the world to do this. Maybe it's about applying to jobs that work with clients to improve processes, or working for a company with a strong mission of doing good, or even initiating a new project in your current role.
As Zuckerberg says, we reward people for personal success, but don't get rewarded enough for taking the leaps that'll help everyone succeed.
And those leaps may just be the key to career happiness.


If you're now in the mood to watch even more inspirational speeches, check out: