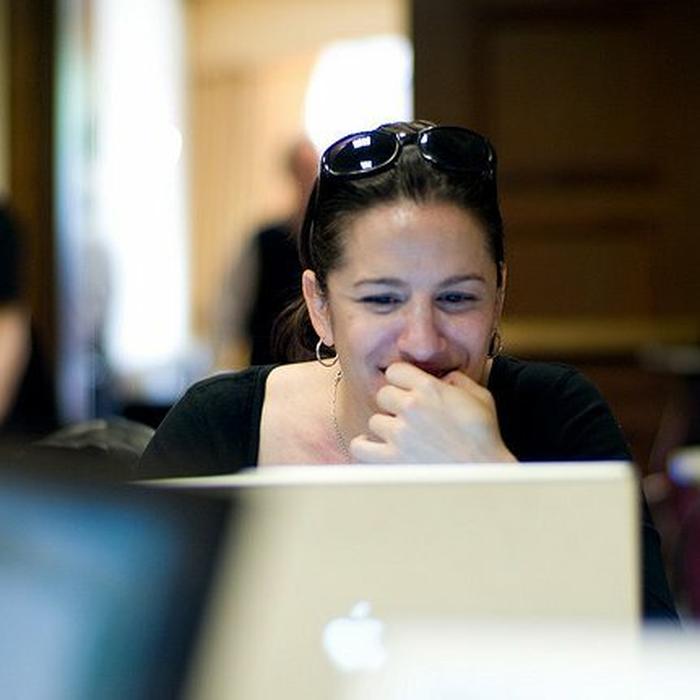 So you've finally decided to get yourself a legit, online presence and build a website or blog? It's about time!
Seriously though, having a corner of the web to call your own is a smart move. It's a place where you get to call the shots, publish and share whatever you like, and establish your own unique voice. And perhaps most importantly: A site of your own gives you a much better chance of making a good first impression when that potential employer (or blind date) Googles you.
But even if we can agree having a site is a good idea, making that happen might just induce a panic attack. Aren't there 14 million (give or take) different platforms to choose from? Which of them is right for you?
Fear not—this guide to three easy-to-use platforms will help you get off the ground and start creating the online presence of your dreams. Best of all, the basic versions of all three are completely free, and they can have you up and running in 10 minutes or less. (And for those of you looking for something a bit more full-featured, I've got that covered, too.)
Whether you want a simple blog or a full-fledged website, here are my picks.
Tumblr
Simple, slick, and super-easy to use, Tumblr is a straightforward blogging platform that lets your content shine. Most folks use it to share quick posts containing photos or videos (like Garfield Minus Garfield and The Documentary Group), but it's also good for wordier types (check out Running Chicken).
You can customize the look of your tumblelog (that's what the cool kids call it) via an abundance of free themes, or invest in a premium theme (for a fee) if you're feeling saucy. By default, your blog will be accessible via yourusername.tumblr.com, which is free, but, with a few extra steps you can buy a domain from a third-party (usually $10-20 per year) and have a URL without ".tumblr" tacked on at the end.
Weebly
If you're looking to set up more than a blog, but still want to keep it simple, Weebly is your best bet. It offers more features and customization than Tumblr—like adding a Google Map or a photo gallery—all within a handy drag-and-drop interface, so it's easy to use. A few examples:
Your free Weebly site will be published at yoursite.weebly.com, but for $40 or less per year you can easily have it living at your own dot-com address. You can also upgrade to a pro account for around $5 a year, giving you a few extra features, premium support services, and the option to remove the Weebly credit in your site footer (this will show up on all free sites).
WordPress
You've probably heard of WordPress before, but before you sign up, make sure you know the difference between the free version—WordPress.com—and the self-hosted one—Wordpress.org.
WordPress.com offers free software that will let you have your own site up and running in minutes, complete with multiple pages, sections, categories, and galleries. There are also a seemingly infinite number of free themes to choose from, many of which look pretty slick (in other words, don't look free). While WordPress does require a bit more of a learning curve than Tumblr, once you know your way around, you'll soon appreciate all the added bells and whistles.
As with the previous platforms, WordPress' free option will include the company name at the end of your URL, but for around $12 per year, you can get it working at your own domain.
If you are really serious about having a kick-ass, highly-customized blog or website (and you're comfortable shelling out around $100 per year), there's also the self-hosted version of WordPress. One major benefit to this option is the plugins, which allow you to add many extra functionalities to your site in minutes. Need a map showing the progress of your trip around the world? No problem. Want to display your latest Instagram photos in your sidebar? Done. Just keep in mind, in addition to the added cost, you'll need a little technical know-how to install and maintain the software.
If you're still undecided, try this: Since the basic versions of all three platforms are free, there's nothing stopping you from signing up for all of them and experimenting to see which best floats your boat. Getting started is the hardest part—but the next time someone asks, "Do you have a website?" you'll be glad you did.
Photo courtesy of Joi Ito.