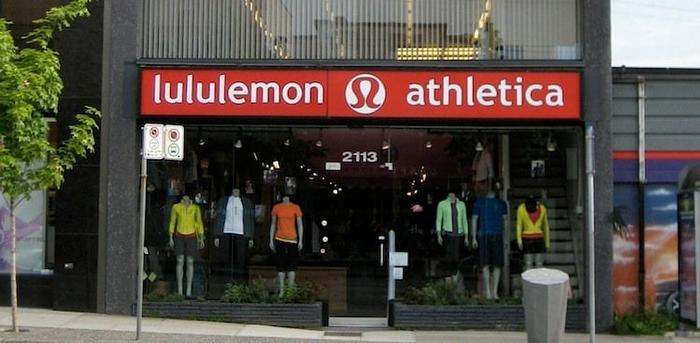 Company executives are some of the most heavily media-trained people in the world. With a seemingly endless circuit of media interviews, speaking events, and investor calls, they become pros at delivering their key messages and negotiating tough questions.
But, as Lululemon founder Chip Wilson reminded us earlier this month, they can also have some serious fumbles. And when they do, the repercussions not only negatively affect their personal reputation, but that of the brand they've worked so hard to create, promote, and make successful.
Here are three notable executive flubs—and what we innocent, grimacing bystanders can learn from them.
1. Lululemon
On November 8, Lululemon founder Chip Wilson was interviewed on Bloomberg TV about Lululemon's recent "sheer pants" problem. During the interview, he was asked about claims of the pants pilling. His response? "Quite frankly, some women's bodies just actually don't work for it." He went on to say that some of the issues with the pants had to do with the way women's thighs rubbed together when wearing them. When Bloomberg published the interview on its website, the headline read: "Lululemon Pants Don't Work for Everyone: Founder." Oy.
What We Can Learn
The easy lesson here? Don't offend your customers. No matter how much your people love your products, they love their morals more. And while Wilson apologized in a video on Facebook, many Lululemon fans felt his apology wasn't genuine and that it was geared more towards his employee than it was to the Lululemon customers he offended. As one Facebook follower wrote, "Not sure about you other ladies…but I'm sick of being blamed for this companies [sic] lack of quality." Another wrote: "Chip should probably just stop talking."
Wilson also reminded us that, as a spokesperson, you need to live and breathe the guiding principles of your brand through both your words and your actions, in and out of the office. Lululemon's mission is to "make you feel as at home as we do." But the Bloomberg interview and subsequent apology didn't leave many people feeling warm and fuzzy—and that's a huge hit to the brand. So much so that an online petition was created on Change.org titled "Lululemon founder Chip Wilson: Stop shaming women's bodies. Apologize and make clothes for women of all sizes."
2. Barilla
This September, Guido Barilla, the non-executive chairman of Barilla Holding, said on an Italian radio show that his company would not create ads featuring gay people, because "for us, the concept of the sacred family remains one of the basic values of the company" and "the family that we speak to is a classic family." When asked how he thought gay consumers would react to his stance, he said: "Well, if they like our pasta and our message, they will eat it; if they don't like it and they don't like what we say, they will…eat another."
A social media firestorm ensued with the hashtag #biocottabarilla trending on Twitter within hours of the interview. Equality Italia launched a boycott campaign and, Bertolli, a Barilla competitor, issued a pro-gay ad. In the end, Barilla apologized.
What We Can Learn
As a founder and CEO, it's tempting to align your company to your own moral compass. But before you do, consider how that affects your customer base. Does it excite and inspire them? Or does it offend and upset them? If, like Barilla, your audience is extremely large and diverse, be extra careful about the topics and issues you comment on.
Oh, and remember that your audience is always bigger than you think it is. Especially if you're a global company! What you say to a small Italian radio station can make headlines around the world.
3. American Apparel
During last year's Superstorm Sandy, American Apparel sent an email blast to customers in the areas affected by the storm offering 20% off "in case you're bored." The promo code was "SANDYSTORM." Needless to say, people were offended. Businessweek spoke with the CEO of American Apparel, Dov Charney, a few days later. When asked how the campaign affected American Apparel's sales, he said, "We're here to sell clothing. I'm sleeping well at night knowing this was not a serious matter."
What We Can Learn
Be sensitive to the issues and experiences that are affecting your audience. Was Superstorm Sandy boring for some people? Maybe. But for thousands of others that lost homes, family members, and treasured belongings, it was the worst day of their lives. As a brand, you want to support your community through difficult times, not mock people's suffering.
If you do mess up, take ownership of the problem. Then apologize (sincerely!). Then get back to being the standup brand your loyal fans know you to be.
If you don't want to offend your audience, practice, practice, practice what want to say and how you want to say it before any speaking opportunities. If you're already dealing with a company crisis, like Lululemon's sheer pants issue, stick to your talking points. If you feel cornered, take a deep breath, and gather your thoughts before answering. You can be uncomfortable. You can be nervous. You can even be emotional! You just can't be a jerk.