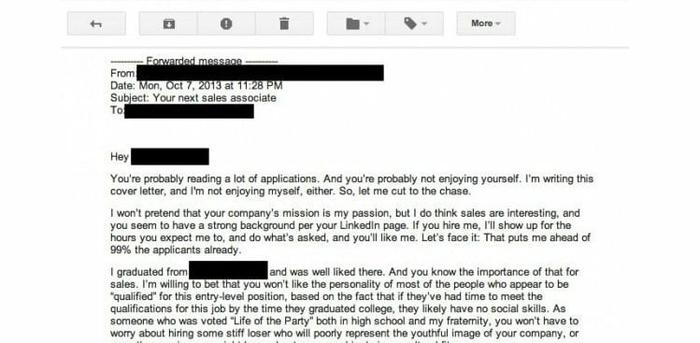 Here at The Muse, we're fans of unconventional cover letters—doing something a little different that sets you apart from other applicants and lets your personality shine through.
As long as, you know, it's done well.
We've spent our morning cringing after being forwarded the World's Worst Cover Letter (as we've officially dubbed it) and couldn't resist sharing it with you as an example of what you should never, ever do. Please.
And, fair warning: If you do send in something like this, the hiring manager might just pass it along to us.