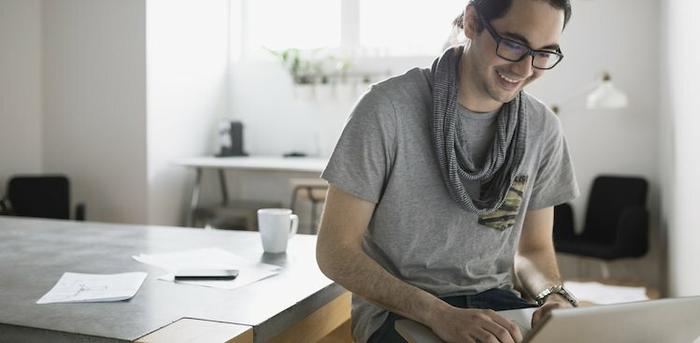 Not too long ago, my wife and I spent a few days at an amusement park where I constantly had to resist the urge to buy a wizard's cape. It was my mother-in-law's birthday and it was technically a time to celebrate (again, I was at a place that sold wizard capes!).
But I'd been out of work for months and all I could think about was the job search waiting for me back home. I had a few freelance gigs that were helping us make rent and buy groceries, but I was still consumed by the fact that I wanted a full-time position ASAP—and was having the hardest time finding one.
A lot of people (especially my wife) couldn't understand why I refused to mentally step away from my hunt. And I really wished I could. After all, we were on vacation and I'd have plenty of time to search when I got home. On one hand, I knew that. On the other, I couldn't stop searching and scrolling. I pretty much applied for any positions I could find that seemed relevant to my career.
Long story short, I had no strategy. Sure, applying to opening after opening made me feel productive, but it was also adding a ton of unnecessary stress to an already stressful process and wasn't leading anywhere.
After spending my trip going through the motions and seeing no results, I knew I had to find a better strategy—and that strategy became more obvious when my wife reminded me that my job search was my job for the time being.
I'm a firm believer in scheduling things for myself on my personal calendar, but for some reason I hadn't been doing that with my hunt. It seemed silly at the time, but I finally realized that if I wanted to feel less anxious about my progress, I'd have to be intentional about how I spent every single day of my week.
So, here's the weekly schedule I ended up implementing for myself:
I went into this schedule making thinking that it would actually stress me out more. What I found was that not only did it help me stay productive on a consistent basis, but that it also gave me a little more autonomy over my week.
Of course, when I scored interviews, everything got pushed back (and for good reason). But this even had an impact on my personal life. If a family event was scheduled last minute, I knew exactly what on my calendar needed to be moved, and when I could do it later in the week. And when everything did go to schedule, I was able to enjoy my days off more because I knew how much I had done to keep everything moving.
If you're having trouble separating your job search from your personal life, give this a shot. Your schedule might look a little different than mine (especially if you're employed), but that's perfectly fine. Find something that works for you, do your best to stick to it, and don't be too hard on yourself when certain things need to wait a day or two.