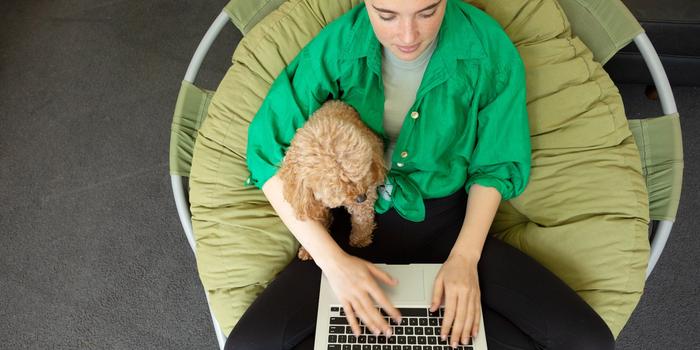 So you've found a job posting that feels like it was made for you. You feel like you'd enjoy and excel at the role, and the company seems like a great place to work. You know it's important to tailor your resume, so you've spent time customizing it to show off everything that qualifies you for this position.
What's the worst thing you could do next? Just swap the position title and company name on the cover letter you used for your last job application and hit submit.
OK, well maybe that's not the worst thing, but it would negate all the time you just spent on your resume. When it comes to cover letters, you want to provide a super concise highlight reel that shows why your background and experiences make you an ideal fit for the position in question. So using the same cover letter each time and just swapping in company names and job titles (at the bare minimum don't forget to do that!) robs you of a golden opportunity.
But that doesn't mean you have to start from scratch every time—each cover letter you submit can follow the same basic structure and formulas. That's why we've come up with two cover letter templates that will save you some of the time (and possibly agony) that comes with writing a new cover letter for each application. We've also included tips for using these templates and a list of elements to include in every cover letter whether you use a template or not (and we've also got a few full-fledged cover letter examples for inspiration).
Cover letter template #1: Highlight your past positions
Our first template is position-based. In other words, it's arranged so that each of your body paragraphs focuses on one of your past jobs or experiences. If you've followed a fairly linear career trajectory and it's easy to highlight how each of your past experiences has fed into the job you're applying for, you might choose this template.
[Hello/Hi/Dear] [Hiring Manager's Name],
When I saw the posting for the [job title] position at [Company Name], I was immediately drawn to [something that immediately excited you about the job/company]. [Company] is [unique feature of company that makes you want to apply]. I'd love to bring my [experience/quality/knowledge that qualifies you for the job] to help [Company Name] [way you would help the company in this position].
For [time period], I worked as a [job title for current or past position that gives you the most relevant experience for this role] for [Company], where I [description of key responsibilities and impact emphasizing what's most relevant to the job you're applying for]. Through these experiences, I learned [describe a relevant insight or skill you gained]. As your [position title], I'd apply this knowledge to [how you would help the company].
I also spent [time period] as a [other relevant past position title] for [Company]. In this role, I worked on several projects, including [mention two or three relevant projects]. When I worked on [most relevant project] I was able to [something significant you achieved] by [method you used]. I believe that this past experience would allow me to [something else you'd do for the company].
Again [Company/job]'s [quality that drew you to the position] has [how it's affected you]. I'd love to bring my [one or two most relevant experiences or skills] to your team. [Optional closing line that further highlights why you'd be a great hire.]
Sincerely,
[Your Name]
Cover letter template #2: Emphasize your skills
For many of us, tying together three tangentially related experiences, a side gig, and some outside-of-work interests or volunteer work to explain why we could do a job will be more useful than a straightforward career history. That's why our skills-based template is laid out so each body paragraph highlights one of your transferable skills. This template is ideal if your career hasn't followed that perfectly trodden path but you still want to thoughtfully showcase why you're the right one for the position.
Dear [Name],
With the utmost enthusiasm, I would like to express my interest in the [position title] position at [Company]. My interest in [field, industry, or other theme] has taken me from [experience] to [experience]. I believe that my passion for [aspect of your field or background], strong commitment to [aspect of your field or background], and interest in [aspect of your field or background] make me an ideal candidate to join the [department] staff at [Company].
There are several skills I'd immediately bring to the table, as I am:
An effective [descriptor that reflects transferable skill #1]: In my role as a [previous job] at [Company], I [action or accomplishment]. I was also able to showcase my [skill] abilities as a [role] in [project name] project by [what you did].
A disciplined [descriptor that reflects transferable skill #2]: I have always displayed my careful approach to [job duty] by [action]. At [Previous Company], I frequently [action]. In addition, I had the opportunity to [action or accomplishment], which further shows my dedication to [aspect of your field].
A passionate [descriptor that reflects transferable skill #3]: Everything I have engaged in so far has been driven by my keen interest in [aspect of your field]. Even as a [previous role], I made sure to dedicate some part of my day to [action]. It is this passion that has motivated every one of my career decisions thus far.
I look forward to contributing my skills and experiences to the [position title] position at [Company] and hope to have the opportunity to speak with you further about how I can be an asset to your team.
Sincerely,
[Your Name]
Pro-tip: You can tailor these templates however you want!
These templates aren't set in stone: They're made to be customized so they work as well as possible for each individual job seeker.
For example, in the experience-based template, each of the body paragraphs is a bit different. Maybe you want to swap their order or use one of them twice and not use the other. Perhaps you have three experiences you want to highlight—go ahead and use one of the paragraphs twice or pull the sentences that help you most to frame your third paragraph. Same goes for the paragraphs in the second template.
You may even choose to pull from both templates. For example, maybe you're applying for a management position and want a paragraph that shows off your leadership skills and another paragraph that focuses on your current job.
Feel free to mix and match and adjust according to you and your specific situation!
But here's what goes in a cover letter no matter what:
Whichever template you pick (or even if you decide to go without a template), these are the components you should include in every cover letter:
Aja Frost, Lily Zhang, and Regina Borsellino contributed writing, reporting, and/or advice to this article.