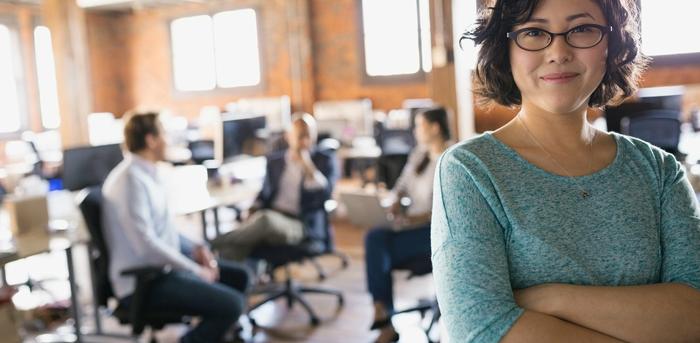 If starting multiple businesses people love is any measure of success for a serial entrepreneur, Tina Roth Eisenberg has got it made. Known as Swiss Miss, she runs a popular design blog, created a company making temporary design tattoos Tattly, and founded Creative Mornings, a breakfast talk series held in 80 cities (and growing!) around the world.
At a 99U Conference, Eisenberg shared stories from her journey as designer turned creative entrepreneur—and one question that helps keep her going. It's a simple question, but one that she says gives her a lot of focus and clarity:
If you were a superhero, what would your superpower be?
Don't worry: This isn't another one of those curveball interview questions. She says that all the most successful people she's met have been able to answer this question immediately: John Maeda, who led the MIT Media Lab and Rhode Island School of Design, responded with "curiosity." Maria Popova, who curates the popular Brain Pickings blog by reading 12-15 books a week, said "doggedness." Eisenberg's own superpower? Enthusiasm.
Figuring out your superpower means you know yourself well enough to have a focus, and that's the same competitive advantage that makes you so great at what you do. It's the quality you're most proud of, the one thing that makes you stand out, and what gives you an edge over everyone else.
So, if you haven't ever considered what your superpower might be, do! Having an answer to this question shows that you've thought hard about your best personal qualities, and you'll even have something prepared for the "What's your greatest strength?" question at your next interview.
And if your current answer doesn't sit well with you? Well, there's no better time to think about what you want to be known for and start getting to that next level.