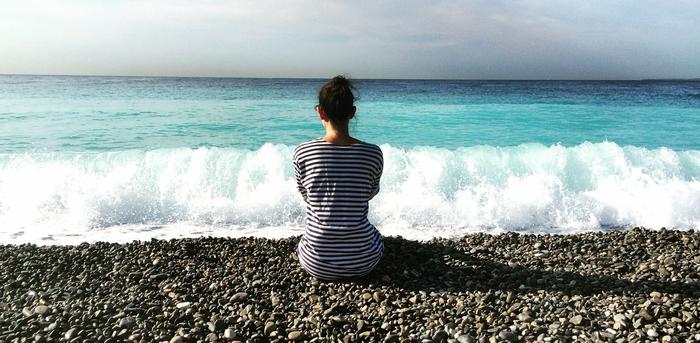 I've worked with professionals in every age group as a career acceleration expert, organizational psychologist, and career coach. I can tell you that these mistakes all have two things in common: They're rooted in beliefs that keep you from going after what you really want in your professional life—and they're avoidable.
No matter how old you are now, you can learn from the common moves people tend to make as they move along their career path. Because, the truth is, while I've put these issues in order by decade, everyone encounters them at different points.
1. Choosing Your Job Based on Limited Information
For those just starting out, there are a massive number of jobs and companies to choose from. Few degrees translate—or limit you to—a specific role. However, many recent grads act off assumptions about what the options are (and end up limiting themselves anyhow). For example, they might assume they have to take a low level administrative job instead of learning how to become more valuable in the market.
The truth is, they're not really in a position to determine what they are (or aren't) qualified for, because they don't even know all the options that exist. There are new job titles that didn't exist five years ago. And that's why this lesson applies to everyone—the world's constantly growing and changing and making your next move (whether it's your first or 20th) based on "what you know" only limits you.
Fix It
Instead of assuming you have to stick with one career path because of your background, spend time exploring what your strengths are and what you enjoy doing. Moreover, don't keep your questions or hesitations to yourself. Reach out to friends, mentors, your network, or even a career coach and learn from others what's out there.
2. Putting Your Career on Auto-Pilot
There's that saying that we overestimate what we can accomplish in one year, but underestimate what can be accomplished in five years. The thirties is often the decade when many people fall into complacency. They stop hustling and stop gunning for future promotions and breakthroughs.
At this point, many people get into a routine of working really hard at their job and don't spend enough time pausing to network or thinking ahead. If they're thinking ahead it's about starting a family or buying a house, but not about what fulfills them professionally.
Fix It
Think strategically about your life at work as well as your life outside of it. Focused on work, but still feeling a bit stuck in a rut? Take proactive steps that would qualify you for advancement like taking classes, learning new skills, or exploring side projects to build out your abilities.
3. Thinking It's Too Late to Make a Change
According to Kevin Kermes, who has experience conducting over 1,000 executive searches, people in their forties can be hesitant to branch out.
They view their time in their current position as a restriction and fear they could never make a decent income doing something different. But since they've mastered their craft, they're no longer feeling challenged or inspired. It's a catch-22—and for some people, it happens far earlier in their careers.


Fix It
Don't just give into your fears. Instead map out what's feasible, maybe changing fields will mean a pay cut, but you decide to save for several months to make it work. Maybe you can shift your duties within your company. Maybe you want to volunteer, take on a side gig, or pursue an encore career. Remind yourself that you have options.
4. Coming Across as a Jack of All Trades, Master of None
By the time people enter their fifties, they've likely accomplished a lot in many different areas. The biggest mistake professionals make at this point is they do not properly leverage their greatest strength: experience. They tend to attempt to detail everything they've accomplished and in the process they dilute their message.
Fix It
Focus on telling a specific career story. Highlight your highly specialized set of accomplishments. It'll allow you to stand out from the competition and get the opportunity to do work you're excited about. With your vast experience, you can lead a conversation that no one else can!


The recurring theme of the career mistakes that people make at every age in their life is that think they're stuck, and let fear hold them back from growing and changing. The first step is to recognize these thoughts and challenge them with real information in the market. Take the time to get the facts. Finding advisors who can serve as a sounding board is the best way to avoid making these mistakes now—and in the future.
Photo of person on beach courtesy of Yulia Reznikov/Getty Images.