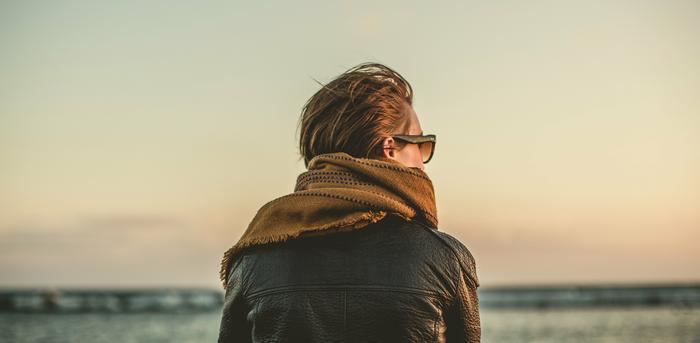 When people are trying to figure out their life's passion, the first question that usually comes to mind is, "What do I want to do with my life?"
It's a daunting question, to say the least—and it may also be the wrong one.
In his talk at the 99U conference, Casey Gerald—founder and CEO of MBAs Across America—suggested that to find the best way to make your mark on the world, you should stop asking yourself "what" and start asking "why" instead.
To explain, Gerald shared a story about one of the entrepreneurs that MBAs Across America was working to support. This particular entrepreneur was working in Detroit right around the time the city went bankrupt. Gerald asked him why he did this work, even when it was challenging. The entrepreneur paused, and then responded, "If you took the blood out of my body and projected it on a screen, it would be this city and it would be this work."
In other words? This was the work he felt he was put on this Earth to do. The cause he was working toward was so critical to him—so integral to who he wanted to be as a person—that he almost had no choice.
All of us wish we could be half that passionate about our work.
But we can. To find your own "why," start by thinking about questions like:
What burning question never quite leaves the back of your mind?
What problems do you consistently see in the world and find yourself thinking, "there must be a way to fix that?"
What topics do you find yourself gravitating toward when you read the news?
What topics of conversation make your heart beat a little faster when you're talking to other people?
What about the world makes you mad?
What purpose do you think flows through your veins?
As you work through these questions, you should start seeing some common themes. Maybe you want to help solve the problem of world hunger. Maybe you want to make it easier for people to get around their cities. Maybe you just want to simplify the process of finding a new TV show to binge watch. No problem is too small if you think it's important and want to be part of the driving force that changes it.
Once you've identified the problem you want to solve, start thinking creatively about how you'll do that. Research organizations that work in that field. If you're not finding anything that resonates with you, consider whether you should start something of your own, even if it's just a side project for now.
These are big questions, but, especially if you feel like you're having a hard time finding your calling, may be a refreshing way to think about where you should go next in your career.
"Purpose is the new bottom line," says Gerald. So, if you really want to make your mark on the world, start putting "why" first when you think about the direction of your career.