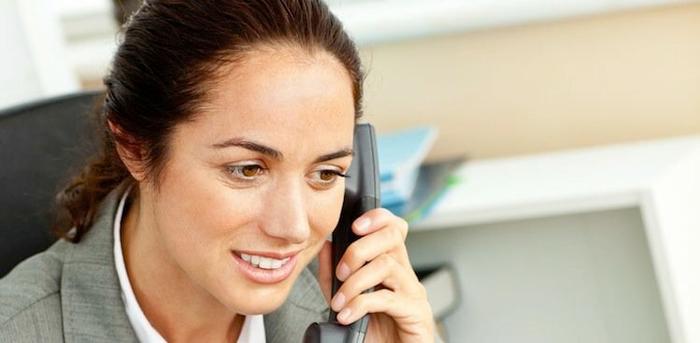 There are a lot of talented administrative assistants out there. I've met many people, both male and female, who have made careers as executive assistants, office managers, or administrative coordinators, cultivating their talents of event planning, project management, and client-concierge into a well-paying career. This type of work is important and keeps businesses running.
I, though, am not an administrative assistant—nor am I especially talented at these administrative tasks. I'm great with clients, but when it comes to coordinating multiple people's travel and transportation, I am not your girl. I am friendly, but my voice, similar in pitch to that of a 10-year-old, does not lend itself to a professional phone demeanor. I do not naturally know how many pounds of potato salad to order for a 20-person lunch. In fact, I've never planned a large party—my mother planned my entire wedding.
And yet, it has often been assumed that I would take on administrative duties at work—taking notes, ordering lunch, making copies—because I am the only woman involved in a project. Many professional women have shared similar experiences with me. In fact, a former colleague in the publishing and media industry recently told me that her male colleagues took for granted that she'd send calendar invites, book meeting rooms, and take notes for a cross-departmental project. She's a senior director and has over 15 years of experience, on par or exceeding that of her colleagues.
What's even more unsettling is the assumption that women are somehow more equipped to do these things than are their male counterparts. Although we've made so much progress, some (though, of course, not all) of our older male colleagues can't seem to shake the belief that us gals are just better at taking notes and sending out invites.
I hesitate to write a "how to" piece about handling this situation because the responsibility for reversing cultural traditions shouldn't fall solely on one gender. But, if you're like me, you have work to do (actual work, the work you're paid to do) and need to nip this problem in the bud as it's happening. So, acknowledging that these are short-term fixes for a problem that will take more than a couple of business days to correct, here's what has worked for me.
1. Ask Yourself: Is This an "All Hands on Deck" Moment, or is This Inappropriate?
I don't mind pitching in during an "all hands on deck" situation. For example, I presently work for a small startup and, as a result of the company's size and budget, have taken on responsibilities relating to operations, finance, and HR that normally wouldn't be required of someone in marketing. I don't consider these additional responsibilities inappropriate, but rather the lay of the land in startup world.
If, on the other hand, you find that your team members are repeatedly asking you (instead of other equally able-bodied professionals, and especially instead of your male colleagues) to take care of administrative tasks that are unrelated to your position—like ordering or picking up lunch—move on to #2.
2. Do Not Establish a Precedent
In one of my first positions out of graduate school, I offered to pick up lunch for my boss on the first day. I was trying to be nice, but I unknowingly set a dangerous precedent: Thereafter, he asked me to get him lunch all the time.
There's nothing wrong with being friendly and helpful, but there are plenty of ways of expressing a willingness to go above and beyond the call of duty aside from running personal errands or jumping up when someone needs something FedExed. Learn from my mistake, and think long and hard before you go down this path.
In fact, you can also set the precedent that you won't: If you're on a project team that doesn't have an administrative person assigned to it, take time during the initial planning meeting to directly address the question of who will be taking care of organizing meetings, getting documents printed, and so on. Recommend from the get-go that these tasks are divided up among everyone or that team members alternate.
3. Teach Them How to Fish
The goal of volunteering to complete administrative tasks should be to show your willingness to collaborate and get work done, not to show that you'll just do work for other people. With that in mind, if you find that colleagues are repeatedly asking you to scan, fax, copy, or schedule meetings, simply say, "Let me show you how to do this so you don't have to keep asking me. It's really easy." And then walk them through the process.
This will both discourage the person from asking this favor again and diminish the silly sentiment of "I am just so helpless and bad with technology, isn't that cute?" that often accompanies these requests. You and I both know that tasks like these don't require magical powers, just a few minutes of time. And speaking of time:
4. Stand up for Your Valuable Time
If a colleague asks you to copy and collate a stack of 40-page documents, he's asking you to dedicate time to a task that many people could do instead of working on your actual projects, which, presumably, only you can do.
Clerical activities are important, but that doesn't mean that you have to take care of them day in and day out. You have another job to do, and taking time away from that could have detrimental effects. If your performance suffers because you were spending too much of your time on administrative tasks, your manager will see this as an inability to effectively prioritize. You could also send a message that you actually prefer operations-related work. Remember, instead, that any "optional" responsibilities should be opportunities to demonstrate your skills, develop professionally, or show your manager that you're consciously thinking about your future with the company.
I can't emphasize enough that there is nothing demeaning about administrative work. But if you are not in an administrative role, there is no reason that your colleagues should demand or assume that you are the default admin just because you're the only woman in the conference room. Stand up for yourself, and get back to work.