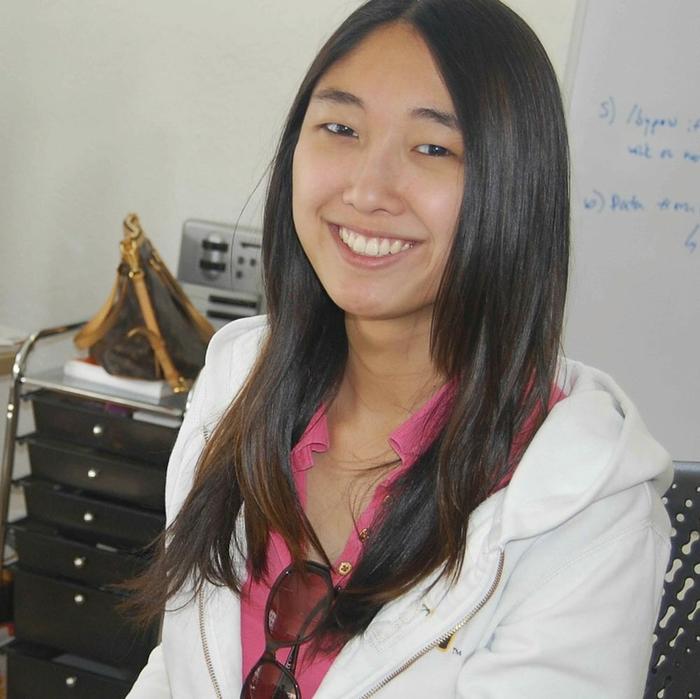 Jessica Mah makes things look easy. She started her first company in middle school, finished high school at age 15, then studied computer science at UC Berkeley, where she founded InDinero, a platform for small businesses to manage their finances (in her dorm room). She then snagged a spot at prestigious Silicon Valley incubator Y Combinator, scored $1.2 million in funding, and grew InDinero to a seven-person team managing over $2 billion in customer transactions.
And this was all before she could legally drink.
But Mah's also one of the most frank, down-to-earth, and cool entrepreneurs you'll ever meet. And today, she's sharing with us her experience—what's been great, what's gone wrong, and what she would change if she could do it all over again. Read on for an inside look at the wonder that is Jessica Mah.
What gave you the idea for InDinero?
Actually, the idea didn't come to me overnight—it was a lifelong struggle that I've had. Every time I would start my own business [editor's note: yes, she's started several], I would do my own marketing, build my own product, and I would just be terrible about managing the money. It was one of those bad habits I couldn't get rid of.
So one day I thought, you know, I'm going to get good at accounting, and I'm going to make sure this is never a problem for me at any future start-up I start. And then I realized how big this need—money management for small businesses—was, and that's when my co-founder Andy and I decided to do it.
We were juniors at Berkeley, and we finished homework early one week, and we said, alright, let's do something for fun and see where it leads to. And that just led us to starting InDinero.
So, at what point did you realize you wanted to pursue InDinero full-time?
All of our friends were applying for jobs, and my co-founder and I thought, we really don't want to get real jobs! We just couldn't get ourselves to apply, we were having so much fun with this. And I don't think either of us would survive at a normal workplace. We would just be terrible employees and get fired. So, out of necessity we applied to Y Combinator, out of necessity we had to make this work. It wasn't that we chose the start-up—the start-up chose us in a way.
On the other hand, having a real job would have helped. I mean, this is our first job out of college!
Right! You're obviously very young—has that been a good thing or tough when you're dealing with customers and investors?
It hasn't been a big deal to our customers. I actually feel like the younger business owners can relate to us—they're used to talking to old, stuffy accountants, so they like us a lot better.
As for investors, I don't think they really cared. But my personal thought is that being young and inexperienced is not all that great. To be perfectly honest, I'd rather be experienced and know what I'm doing.
What have been your biggest challenges—both in the early days, and now, after the business has grown?
Trying to be a little more humble and grounded—that really bit us the first year in business. When you go through Y Combinator's Demo Day, you have this awesome presentation, investors love you and give you money, and you feel like you're on top of the world. And that's when you make mistakes, when you get kind of cocky.
Now, it's keeping on top of everything—making sure that shit is staying afloat. On one hand, we're trying to keep customers happy, and on the other we're trying to grow the customer base as fast as possible. So, not screwing it up and make sure that everything's going the right way.
If there was one thing that you wished you knew when you started out, what would it be?
That this will take a really long time and you will suffer a lot along the way, so stop being anxious and try to have some fun. I've been doing this for 20 months full-time so far, and the first 17 were just awful—they were so hard. I mean, you have fun when an investor gives you money or you see some big growth, or you get mentioned in an article, but there's so many problems that you're just so anxious all the time. I wish I could go back and tell myself to try and enjoy the journey a little more.
That—and undo hiring mistakes sooner! And be really honest about your hires. Every few weeks, you should ask yourself, what's wrong with your team, and how do you fix it? Because we're all junior, right? We have to sit down every week and say, what are the problems, or why are we screwing this up, and what should we do about it?
So, what's next for InDinero?
We're just trying to get through tax season! No, I mean, we're just trying to grow our customer base really quickly right now, and help as many people solve their accounting and tax problems as possible.
But my real answer is: I have no idea! We usually plan about 2-3 weeks ahead at any given time, but no further than that. We're so early in the company and things change so quickly that every time we try to plan a few months ahead, the plan gets completely scrapped. So we don't actually know.
Well, we're pretty sure she'll figure it out along the way.
Check out more from Start-Up Week at The Daily Muse!