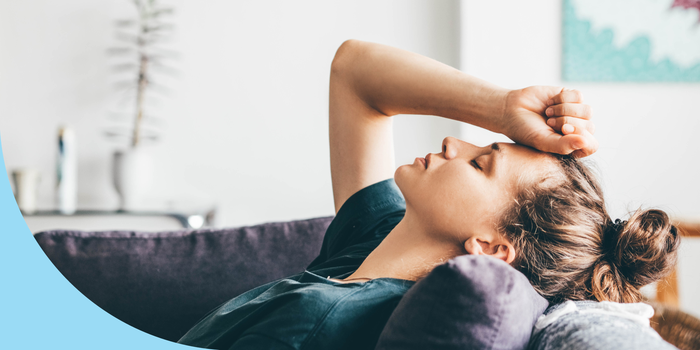 So your job search has hit a wall. Every job you've applied to hasn't panned out (or they flat-out ghosted you), and every time you go looking for new opportunities it seems like there's nothing out there for you.
It's easy to lose hope and motivation in moments like this. I wouldn't fault you if you just wanted to check out for a bit. However, if you're still up for it, there are plenty of things you can do during this slow period to stay in the game, find under-the-radar roles you might be perfect for, and set yourself up for success when the market picks up again.
First, is it you or the job market?
Job search slumps can be caused by two factors: the job market and the job seeker.
While it's hard to predict exactly when companies hire heavily and when they hold off on expanding their teams, Ricklyn Woods, a Muse career coach with 20 years of experience working in HR and recruiting, says the latter half of the year tends to be a slower period for growth. "They've got financial goals they're looking to reach by year end, and sometimes in order to hit those goals, they've got to stop spending, and it costs money to hire people," she notes.
Also, fewer job opportunities tend to pop up, and the hiring process often takes longer, over the summer and during holidays when HR or certain departments go on vacation. If you're job searching during these periods, it could be the job market that's leading you to come up empty-handed.
If you've only just started your job search, you're likely not in a slump—yet. "Clients that I work with take on average three months to land a job offer," Woods says. Past that amount of time, however, she's inclined to believe it's something the job seeker is doing that's affecting their prospects, rather than seasonal trends.
"If someone is not landing interviews or not landing enough interviews, that may be an indicator that their resume needs some improvement. Or maybe they have a good resume, but they're not tailoring their resume specifically enough to the jobs they're applying to," she says.
For candidates who are making it to the job interview but not getting past the first few rounds, she adds that it's possible their technique needs work. Maybe you're coming across as overly anxious, or lack preparedness. Running your application or interview answers by a friend or trusted colleague can give you a sense of whether it's you that's holding you back.
Let's say you've done everything right—your resume and cover letter are highly personalized and well written, you go into interviews with concise and confident responses, and overall it feels like you have a good handle on your job search, except for the amount of jobs available to you.
Here are six additional productive things you can do to weed out opportunities and impress hiring managers now and in the future.
1. Reconnect with recruiters from old job applications
Think back to roles you applied to months or even a year ago—the ones you felt you were perfect for and even made it to the final round before getting rejected. Did the hiring manager and other members of the team seem to like you? Was it clear you were rejected not because of your skill set or fit, but because someone else was a slightly better candidate, they hired internally, or the role was put on pause or changed course? Chances are there's an opportunity waiting for you at that company or on that team that hasn't been considered yet, or will pop up when there's more budget.
Following up with recruiters you've met with in the past is a great way to stay on a company's radar when hiring picks up again, as well as build valuable connections that could be useful down the road. Guess what? This strategy has worked for me and others in landing jobs after being rejected.
2. Grab coffee with people, no strings attached
When the market is slow, it's tempting to lean heavily on your network for referrals. After all, it's often the best way to land a job.
By only focusing on networking for the sake of job searching, however, you're missing out on other benefits it could offer you. Even worse, an approach that's purely transactional will quickly turn people off from wanting to help when they're able to hire or refer people again.
Woods suggests, instead, to connect with people without any intention of turning it into an offer. In fact, make it clear from the get-go that you're just there to talk and catch up. "I always tell my clients, when you connect with people for informal interviews or conversations, the goal should be to learn about them," she says. "How did you get where you are? What's worked for you? What advice would you give for someone like me who's looking to grow in my career?"
Take advantage of their insights to rethink your job search strategy, or come up with new skills and projects to take on (more on that below). Keep those relationships warm by regularly checking in or even offering them help in their careers, job search, or personal lives.
3. Connect with fellow job seekers
Other job seekers are the best support system during slow periods because they can not only relate to your predicament, but they also can give you advice in areas where you may be struggling or they have more experience.
"I would recommend either finding other groups of job seekers, or create your own group and invite other job seekers," Woods says. "And through that community of support, helping each other, sharing job leads with each other, doing mock interview prep with each other."
LinkedIn is a great, low-stakes place to start. Here are our best tips for getting your LinkedIn requests accepted by other job seekers, and getting a stranger to respond to your message.
4. Freelance or volunteer your services
If you're not working, you probably have a lot of free time that doesn't need to be spent solely on your job search. Volunteering your skill set or expertise for a nonprofit or religious organization, or offering your services to local businesses for a small fee, could be a great way to fill your days.
"Whether you do something with computers, whether you work in HR, whether you work in customer service, we all have some skills that we can offer to others. And just by that sheer act of goodwill, good is bound to come back to you," Woods says.
Beyond giving you a sense of purpose and fulfillment during a time where you may be feeling down, volunteering will broaden your professional network, build up your confidence, and help you refine and develop your skills. It could also open doors for future jobs or a career change, such as the case for one of Woods' clients who was a 9-1-1 operator and wanted to break into human resources.
"She connected with someone who had an HR consulting firm, and she volunteered to work with them on a part-time basis as an HR coordinator," Woods says. "And she did that for about maybe two to three months, and then she landed her first official HR role as an HR generalist."
5. Learn a new skill—or hone a current one
Jobs are ever evolving, which means a role you think you're qualified for may actually require skills you hadn't considered. If a role has been posted for some time or was paused for a period, a hiring manager may also be looking for a skill they didn't list initially in the job description. Either way, it doesn't hurt to brush up on new, innovative skills (artificial intelligence and ChatGPT, for example, are only becoming more and more relevant for companies) or hone skills you maybe haven't exercised in a while.
"You can add this learning on your resume," Woods says. She also adds that "you can use this for conversation in an interview to explain what you've been doing besides just applying for jobs."
To get you started, here are 47 free online classes you can take on topics like programming, marketing, writing, and law.
6. Take care of your mental health
It may not feel "productive," but taking care of yourself and your mental health is probably the most important thing you can do during a long and grueling job search. "I'm a believer that if your energy is off—you're feeling frustrated, you have all these negative thoughts going through your mind—that affects the opportunities you invite into your world," Woods says.
When you've hit a snag in your search, consider using this time to practice self-care and self-love. "Focus on the things you do have to be grateful for," Woods says, and maybe adopt habits like mindfulness or a healthy morning or exercise routine. If you experience depression, we also have expert-backed tips for balancing it with your job search.
Woods advises job seekers to remember that there is an opportunity for them with their name on it out there. "Sometimes," she says, "it's just a matter of patience and timing."