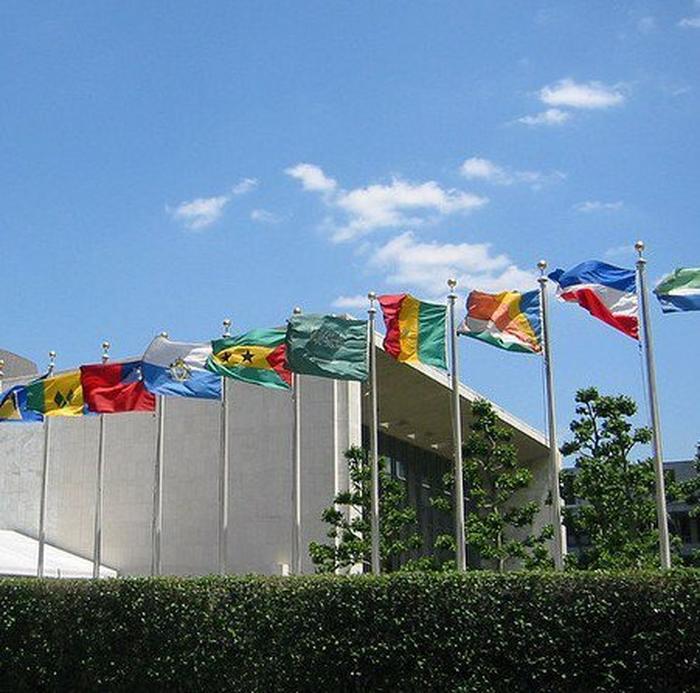 If you've ever dreamed of becoming a secret agent, running for president, or making a difference in the developing world, chances are you've considered a master's in International Relations. But the decision to pursue a graduate degree in IR is not always a clear-cut one. IR is a broad field, and you won't necessarily be making big bucks or signing on for an important job at the UN or the White House right afterward.
There are plenty of reasons to go to grad school for IR, and you want to make an informed decision before committing the money and the time to your degree. Here's a look at some common reasons—good and bad—to help you figure out whether pursuing that master's is really a good choice for you.
4 Good Reasons
1. You Want to Qualify for Better Job Prospects
You've found, time and again, that the job postings you find interesting are calling for candidates with a graduate degree. The career mentors you'd like to emulate have master's degrees—and have good things to say about earning them. If these scenarios sound quite familiar, then pursuing higher education probably will help you get where you want to go.
2. You Want Research and Fieldwork Opportunities
IR is notorious for its drawn-out internship process. It's common for someone in the field to take five or six internships before securing a full-time position with the government or at a development organization. While enrolled in a graduate program, you'll have a career center and faculty members to help you land the internships and research opportunities you need—and you can get started on them while you're still in school.
3. You Know What You Want
If you've already pinpointed several organizations doing the work you want to do—whether that's AIDS in Sub-Saharan Africa or women's issues in Southeast Asia—then a graduate degree in IR can boost your chances of landing a job there. The same is true if you've identified a specific program, courses, and professors that will help you meet your goals. If you've taken the time to do some real background research and that research has reinforced your desire to go back to school, then the degree is probably a good fit—and worth the time and money you'll spend earning it.
4. You Can Get into a Great Program or Get a Scholarship
Degrees don't come cheap, so you'll ultimately need to weigh the pros and cons of the package you're actually offered. Paying a lot of money for a lesser-known program might not give you a great return on your investment—even if you have otherwise good reasons for wanting to pursue a master's. But if you can get into a top-tier program or qualify for a scholarship or fellowship that'll let you attend grad school without getting into debt, the advantage the degree gives you in the job market will likely be a good investment.
4 Bad Reasons
1. You're Hiding from the Economy
When even for-profit companies are having trouble hiring new candidates, it's insanely tough to secure a position in a strapped-for-cash non-profit. But don't go to grad school just to postpone your foray into the world of NGOs or "wait out" the recession. Instead, try volunteering or assisting on an academic research project, two cheaper options for building your expertise while you wait out the recession.
2. It's the Path of Least Resistance
Your co-workers are getting master's degrees in IR. You live in DC, so you want get a graduate degree like everyone else. You aren't happy in your job and want an excuse to get out of it. If these are your only justifications for grad school, reconsider. Your bank account will thank you later.
3. You Want to Figure Out If You Like IR
If you want to pursue a master's to get a survey of all factions of International Relations in general, you're probably not ready. Most universities have highly specialized IR degrees, like NGO Management or Counter-Terrorism. To get relevant experience out of grad school, you should have a solid grip on your desired specialty before choosing a program.
4. You're Eligible for Student Loans
Yes, I know you're eligible. Everyone is! Academic institutions are thrilled to help you find ways to pay them for an education. And after a grad program, it's easy to find yourself swimming in student debt. That's okay if you have a clear direction you want to go or know that your new degree is going to propel you into your dream field. Just don't sign up for $100K in loans lightly—you will have to pay it back later.
Tell us! Have you considered (or done) a master's program in International Relations? Was it the right degree for you? Any advice for prospective students?