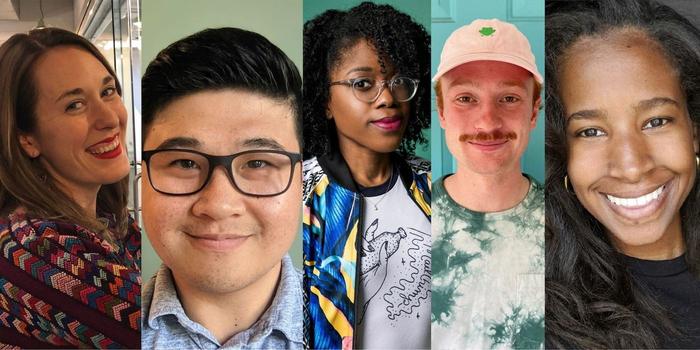 It's no secret working in tech pays well. And with the rise of virtual work and the digitization of many industries, the demand for tech talent—and their compensation—is at an all-time high, per Dice Tech Salary Report: 2022 Edition.
Among up-and-coming tech hubs, Pittsburgh enjoyed significant year-over-year increases in technologist salaries (14% year-over-year), as did Atlanta (13.9%), Miami (11.4%), and Raleigh (4.2%), according to the salary report, which measures salary trends, salary satisfaction, and benefits across the industry.
But there is more to working in tech nowadays than making the big bucks. That's why we talked to several tech professionals about the perks of building a career in emerging tech cities outside of Silicon Valley and NYC.
SEARCH OPEN JOBS ON THE MUSE! See who's hiring here, and you can even filter your search by benefits, company size, remote opportunities, and more. Then, sign up for our newsletter and we'll deliver advice on landing the job right to you.
The Data Scientist: Stanton Man of Raleigh, NC
While many of his college friends were taking tech jobs in New York and the Bay Area, Stanton Man moved to Raleigh, NC, to be closer to his girlfriend (now wife)—and it turned out to be amazing for his career.
"I initially thought moving to Raleigh was a sacrifice, but once I got here, I realized that wasn't true in any way," says Man, 27, who has worked at major companies like Accenture and Verizon, and is now a marketing analytics & insights manager at Cisco. "My work-life balance has improved and, career-wise, I haven't missed a beat."
What Man discovered was a strong tech presence and infrastructure, with legacy companies like Lenovo, IBM, and (of course) Cisco, all having roots in the area.
And the city's tech scene is only getting bigger. There are emerging startups, including Pendo.io and Red Hat—not to mention that both Apple and Google have announced plans to build campuses in the region. Big names in other industries, such as GlaxoSmithKline in the pharmaceutical field and MetLife in the insurance space, have a foothold here as well, which presents new possibilities for technologists across the board. "You have the opportunity to innovate across other industries rather than trying to push the boundaries of one industry."
Besides, while his friends are caught up in the hustle and bustle of working in larger tech hubs, Man enjoys the slower pace of life and a better cost of living. "It's a completely different lifestyle, where the focus is more on you as a person rather than you as a career-oriented person. And that's not to say that you can't have ambitions here…but you're also getting kind of the work-life balance portion of it, which I really enjoy."
The Software Engineer: Shanece Regis of Atlanta, GA
One of the biggest obstacles in ​​Shanece Regis' tech career was getting employers to see past the fact that she never finished getting her degree—even though she had the self-taught skills and a portfolio. But when she moved from New York to Atlanta during her time as a roller derby athlete, she finally got her big break at Mailchimp.
"I had a large network of other athletes, and some of them were working in the tech space," says Regis, 36. "One of my teammates let me know about a program that was going on at her company."
Not only did Regis find it easier to get her foot in the door in Atlanta—and went from junior QA analyst to software QA engineer in four years—but she doesn't think she would've been able to achieve her current quality of life back in New York. "I think I would have to be at a director level living in New York City, and I don't feel like that's necessary," she says. "I don't feel like I need to be making upwards of $300,000 just so I can have a car and not commute an hour and a half to and from my job."
The Machine Learning Engineer: Connor Brem of Pittsburgh, PA
Internships can help you figure out what you don't want as much as what you do want in your career. That's what Connor Brem realized after he completed software engineering internships in Seattle and the Bay Area.
"San Francisco kind of freaked me out how it was all tech people," he says. After graduating from Carnegie Mellon University, he found a great fit right in his hometown of Pittsburgh, working on machine learning at Duolingo. "At no point was I deciding to stay in Pittsburgh for my whole life, it just was a really good option at every point."
Aside from being near his friends and family, living in Pittsburgh has given Brem the freedom to have a more balanced life outside of work. He's a member of the cycling community, a homeowner at 28 years old (his house is only a 20-minute bike ride from his office), and he's teaching computer science part-time at his former high school—a special arrangement he worked out with Duolingo. "I feel like I can work in tech in Pittsburgh and not be required to participate in the tech scene—I'm allowed to go do tech during the day and go home and live my other life."
He's also been able to progress in his career without job hopping. While turnover is normal in other cities, Brem has been able to ask to work on other projects or move into a different role. "I feel a lot of stability and the ability to negotiate about what I want to be doing," he says. "Companies work really hard to keep engineers because the pool is just smaller."
And that includes paying a competitive salary, regardless of the lower cost of living. Brem explains: "If you want to hire people who would otherwise go to the Bay Area, you need to pay them the same thing."
The Product Designer: Bianca Salomon of Miami, FL
Growing up, Bianca Salomon designed her own party dresses with a seamstress, which is why she always knew she would become a designer one way or another. But it was when she was building a website for her e-commerce business that she realized she wanted to apply her creativity into tech rather than fashion.
She joined a web development bootcamp at the University of Miami. At the same time, Salomon got an internship at a digital marketing agency and was teaching girls how to code through the nonprofit Girls Who Code. "My life was consumed by the tech industry," she says. "I wanted to immerse myself completely, and I ended up loving it."
And she's never stopped contributing in the tech space. Salomon, who is now a product designer at Royal Caribbean Group, still spends her spare time on passion projects, like helping redesign VOUS Church's website, and entering competitions and hackathons. In fact, that's how she won a full scholarship to study UX/UI design at Ironhack Miami. "Miami is the perfect place to start off in tech, because you and your work get recognized here," she says.

The UX Designer: Haley Kirk of Miami, FL
For Haley Kirk, 30, tech wasn't an obvious career choice at first. After working abroad at a nonprofit in Central America, Kirk relocated to South Florida—a halfway point between her hometown in Illinois and Peru, where her husband's family lives—and got an office job at a real estate company to pay the bills.
But she eventually took a leap of faith: She quit her job and signed up for the Ironhack Miami bootcamp to learn UX/UI design. "It seemed like a great combination of all these things that I enjoyed, like observing human behavior, understanding problems within systems," she says. "It was a cool opportunity to take a bunch of different things that I really liked and combine them in this space that paid well and was growing."
The effort paid off. A few months after completing her bootcamp, Kirk landed a job as a UX designer at consulting firm PricewaterhouseCoopers. But more than gaining a new career from the bootcamp experience, she also became a part of the tight-knit tech community. "I was meeting so many people, and you would see the same people over and over again," she says. "So you can actually build relationships."
Kirk is also excited to be part of the Miami tech scene just as it's garnering more interest. "I started applying for jobs in early 2019," she says. "You can already see how many more opportunities there are now. It's exciting to see the different companies, especially the startups, that are coming down here. There are a lot of opportunities to fast-track your career if you want to work for it."