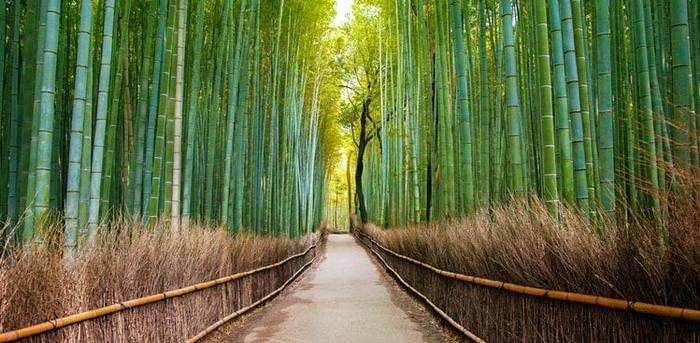 It's easy to feel discouraged if you've been working on a project or personal goal for a long, long time and haven't seen significant results. After consistently putting in hours of work, it's unclear if your efforts will ever pay off.
Would you believe me if I told you that the solution to your low morale might be to consider some bamboo? Hear me out. Leo Widrich, productivity guru and co-founder of Buffer, wrote an article comparing the way bamboo grows to the way people ultimately find success.
For five years after a bamboo seed is planted, it seems like not much is happening. On the surface, only a tiny shoot sprouts from the seed, and it stays like that. Little would you know that an elaborate system is taking root all this time underground, weaving deep within the Earth and creating a complex foundational network. At the end of these five years, the bamboo suddenly starts growing over three feet every day until it is around 100 feet tall—making it seem like the fastest growing plant out there.
Widrich sees a similar growth pattern in startup founders who seem to grow a wildly successful venture in a matter of months:
What is hidden for the eyes of the general public is that [startup founders who seem to suddenly succeed] have been growing like crazy: underground. The learnings and darings you get as a startup founder gives you an unprecedented experience in business, I believe. And that is precisely why they can then create the fastest growing businesses in such short amount of time, 'all of a sudden.'
We think this concept can extend far beyond startup founders. No matter what you're trying to "grow"—be it a professional development goal, a project at work you've been championing, or progress towards a promotion—if you've been putting in hard work without seeing any immediate results, it doesn't necessarily mean that your efforts have been in vain. Just consider the things you have gained along the way, like building an arsenal of relevant skills, expanding your network of contacts, and redefining your priorities for your aspirations. These are the roots that will give you the strength to succeed when you ultimately do reach your goal.