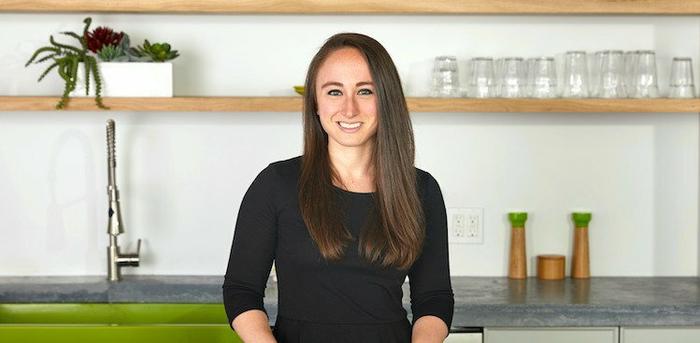 "Remember those times you'd go to a concert and a radio station was stationed outside the arena doing giveaways? That was probably me," says Kim Straus, Public Relations (PR) Manager at HelloFresh.
This summer internship working with a radio station, along with the introductory classes she took in college, helped Straus realize that she definitely wanted a career in PR.
She got her first gig at a top agency, where she worked on everything from press releases to event coordination (Highlight? Meeting Kristen Wiig on the red carpet!). She then moved on to work on a variety of client types—from footwear to fitness to entertainment centers. Eventually, she landed in the food and beverage industry.
"I've always been a huge foodie and a baker," Straus shares. "So, I really wanted to explore food PR. I had clients ranging from healthy snacks to zero-calorie beverages, and my enormous passion and drive to work in-house at a food brand was born."
Flash forward to today, and her role at HelloFresh allows her to do fun stuff such as working with their extensive recipe content, collaborating with the head chef, and helping people try out the product.
"Now, I'm my own client!" says Straus. "I focus on one brand and all the components that come along with it, rather than juggling multiple brands at once. It's definitely a challenge—I'm constantly figuring out how to make us stand out—but I love it."
Read on to learn more about what it's like to be in the public relations world.
What's a Day-in-the-Life Like for You?
I'd say the biggest chunk of my day is researching new writers, reading through the news, reaching out to new editors, and checking in with those I have a relationship with. My daily routine is to build relationships and figure out how we can work together.
What's the Best Part About Working in PR? The Hardest?
I love talking to media about a brand I love and am passionate about. And, this field helps you build an amazing network over time. If it weren't for this, I wouldn't be in the job I have today.
The hardest part is the rejection. PR's very much like dating. You put yourself out there, present yourself and your brand(s) the best you can, and sometimes the media just aren't interested.
What's the Biggest Difference Between Being an In-House PR Manager and Being the PR Rep for Several Clients?
When you're working in-house, you're focusing on one brand and one brand only. You no longer have to figure out which one to prioritize.
The difficult part is that, every day, I need to figure out how I'm going to sell this one company. I need to figure out what similar brands are offering, how ours is different, and have more than one thing to discuss with media. That can be tough sometimes.
What's Your Favorite Piece of Career Advice to Give?
Don't fear rejection. This goes for applying to jobs, getting yourself into PR, and for when you pitch something and they either never respond or decide to pass.
Just remember: Every no leads to a yes. You just have to know your audience.
Non-Career-Related: What's Your Favorite Thing to Bake?
I'd have to say that my favorite is just a chewy, gooey, chocolate chip cookie. Besides being a classic, you can't really mess them up and they're always a crowd favorite.
And, expert tip: For a gooey (somewhat undercooked) cookie, keep the dough in ball form instead of flattening before throwing in the oven. Trust me, it's so worth it.