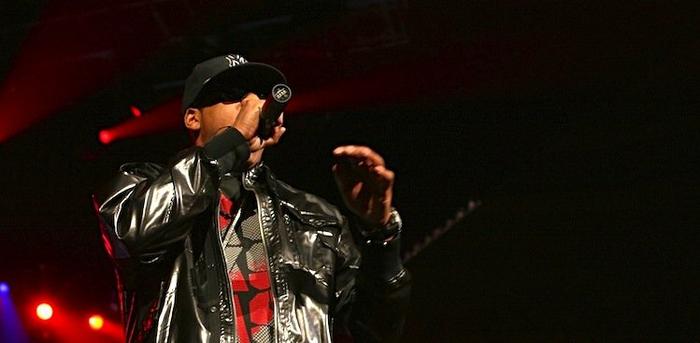 Okay, I admit you're probably thinking, "rap really has nothing to do with my career." You might not even like rap at all. But hear me out—because in between the prolific cursing and visions of grandeur, a lot of rappers actually deliver a surprisingly relatable message.
For one, many come from humble beginnings and have proven themselves successful in the rap scene after many years of hard work. There's a lot to learn from people who've turned their passion into successful careers! But beyond that, a lot of their lyrics make for great career advice and inspiration. So, sit back and start thinking, "Who gon' stop me, huh?"
(Disclaimer: While rappers may be good at giving career advice, they generally aren't as good at being SFW. In other words, maybe throw in some headphones before blasting these tracks at the office.)
Jay-Z
1. Speak Your Mind
Never been afraid to say what's on my mind at any given time of day.


Jay-Z says it like it is—and so should you. Okay, so I don't advise spouting your every thought to your co-workers. But within reason, it's smart to voice your ideas, career goals, and even frustrations at the office as they come up. Help others help you (and your career) by letting them know exactly what's on your mind.
2. Promote Yourself
That D'ussé is the sh*t, if I do say so myself. If I do say so myself, if I do say so myself.
What does D'ussé (the brandy Jay-Z endorses) have to do with your career? Well, in this rap, he's letting the world know exactly how awesome he thinks it is. While you probably shouldn't use the exact lingo he chooses, tooting your own horn from time to time can boost your career tremendously. Here's how to do it without sounding like a jerk.
Eminem
3. Do What You Love
Music is like magic there's a certain feeling you get when you're real and you spit and people are feeling your sh*t.
You're only going to get "that certain feeling" when you're doing something you really love—and who doesn't want to feel that way about his or her career? Life's too short to be stuck in a job you hate, so—be it music or something else—follow Eminem's advice and find something you love and pursue it relentlessly. Your career will thank you.
4. Know Your Impact
Somewhere in this chicken scratch I scribble and doodle enough rhymes to maybe try to help get some people through tough times.
It's important to remind yourself of the various ways your work is helping your co-workers, your company, or the larger world around you. Next time you're working hard or feel like you've stumbled, know that your work means something to others.
Kanye West
5. The Right People Mean Everything
Ain't nobody fresher than my mother*cking clique. As I look around they don't do it like my clique.
Kanye knows just how important it is to have a rock solid "clique" that will be batting for you professionally and personally. In your career, that group is comprised of awesome mentors and advisors who can help you figure out the right moves. In your personal life, it's trusted friends who will be rooting for you no matter what. Your "clique" can give your career—and life in general—a big leg up.
Notorious B.I.G.
6. Don't Fear the Haters
Yeah, this album is dedicated to all the teachers that told me I'd never amount to nothing.
Rejected from a job you really wanted? Nobody gets your awesome startup idea? Boss doesn't recognize your potential? Don't dwell too much on what other people think about you or your career potential—because in the long run, it's not what's important. Dream big, work hard, and prove the haters wrong.
Nas
7. Inspiration Comes From Unexpected Places
I sip the Dom P, watching Gandhi til I'm charged. Then writing in my book of rhymes, all the words past the margin."


Whatever it is you need to do to get excited and motivated—do it. Be it picking up that motivational book, traveling, listening to music, writing poetry, spending quality time with family, or even drinking some expensive champagne like Nas (though, um, maybe not in the office)—those activities are more important to your work performance than you realize.


Kendrick Lamar
8. Trust Yourself
I am your conscience, if you do not hear me, then you will be history, Kendrick. I know that you're nauseous right now and I'm hopin' to lead you to victory, Kendrick.
When making career decisions—big or small—you've got to trust yourself. Yes, you should listen carefully to input from people who have your best interests at heart. But after you digest what everyone else says, make sure the decision is yours—one that you are happy with.
9. Get Rid of Negativity
But even a small lighter can burn a bridge. Even a small lighter can burn a bridge.


It's time to get rid of negativity in your life—now. Take a few moments to sit down and be honest with yourself. Write down the things that are irritating or negative in your life, and stay far away from anything on that list. They may seem like small or insignificant irritations now, but hey, even a small lighter can burn a bridge—right, Kendrick?
Angel Haze
10. Remember You Can Do It
The pinnacle, if they can't reach you, then they can't top you. Man, they can't do anything, that you're about to.




Preach Angel, preach. Self-motivational thoughts are always good. Regardless of whether you're feeling great or feeling down, the only way to get to the top is to tell yourself that you can.