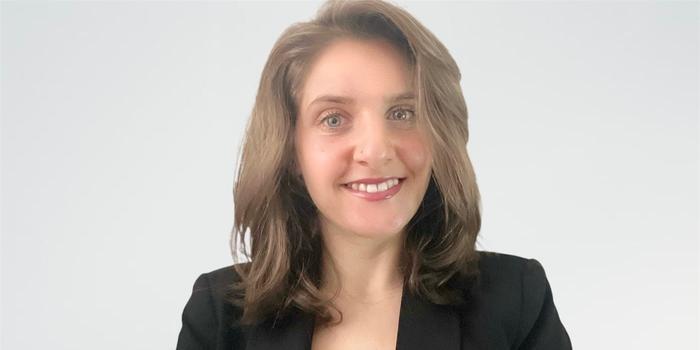 Growing up, Taylor Fishman never imagined pursuing anything remotely close to a career in finance. But to her surprise, that's exactly what she did—and she absolutely loves it. "My adolescent life was focused on the arts and seven-year-old Taylor is probably shocked this is the path I chose," Fishman says.
Not only did she find a passion for numbers, she also discovered that she could take different paths within the industry. Case in point: After starting her career at a mutual fund service provider, she pivoted to take on a role as an investment operations associate at Yieldstreet Inc., a fintech startup that is making alternative investments—anything aside from stocks, bonds, and cash—more accessible—and it's already paying off. In the first six months at the company, Fishman has had opportunities to grow as a leader and even take on projects that are often reserved for more senior employees.
Here, Fishman shares what it's really like to work in fintech, her advice to others who want to make it in the industry, and why it's an exciting time to join her team at Yieldstreet (psst: They're hiring!).
Tell us about your career journey and what inspired you to pursue a career in finance.
In college I studied finance and management, and I had the opportunity to learn from working professionals in multiple industries, including as an intern for a local accounting firm and through a study abroad program in Switzerland for business students.
Finance is a very broad career choice, but my entrepreneurship and banking classes are what interested me the most. My first job after graduation was as a fund administrator, where I handled all admin responsibilities and prepared financial statements and SEC filings for 40 Act Funds. Before joining Yieldstreet's team, I worked as an associate on the investment administration team for a global investment manager, where I was responsible for the daily oversight of the internal portfolio accounting system, regulatory filings, and implementing new policies to enhance internal controls.
What led to your job at Yieldstreet, and how did you know the company would be a good fit?
I was at a point in my career where I wanted to pivot out of the mutual fund industry. I didn't know what my next step would be, which made the job search somewhat challenging, but I was interested in the fintech space and wanted to join a company that would foster my growth. Fintech companies have shifted to a consumer-oriented mindset, and I wanted to contribute to that. The idea of bringing real change to real people was attractive. Traditional back-office roles in financial services can also be limited in terms of gaining exposure.
I was also craving a more fast-paced environment and the idea of working at a startup was very exciting. During the interview process, it became obvious the team was made up of talented and passionate individuals. My previous experience working in a highly regulated industry allowed me to bring value as well as a different perspective to the company. The big picture goal that Yieldstreet is tackling makes investing accessible and engaging, and I could not be happier with my decision to come onboard.
What is a common misconception about working in fintech and how would you respond to it?
Coming from a traditional asset management firm, I had zero idea what working for a fintech company would entail. What I quickly learned after joining is that although technology pushes innovation, there must be strong people supporting those initiatives. Technology is not always dependable and for the products to work effectively, the human aspect needs to work in unison.
What have been the keys to your success as a woman in a predominantly male field?
I believe developing a strong work ethic and building relationships with people who support my career growth are important factors. I'd be lying if I said I wasn't intimidated the first time I sat in a conference room as one of the only women, but the truth is, everyone must start somewhere. I've been fortunate enough to have mentors who I admire in a professional and personal setting. If you talk to any of my coworkers throughout my career, they'll tell you that I ask a MILLION questions, but I have been able to work more independently as well. It is important you are trusted among your peers. Define what success means to you and do something every day that gets you closer to that goal.
What is the FinOps team responsible for at Yieldstreet?
At a high level, the FinOps team supports the business through operational processes and controls. We ensure operations are running in a way that enables foundational confidence for investors. Collaborating with internal teams, such as product, investor relations, and investments is essential as well to resolve requests quickly.
What are you responsible for in your role?
We are a lean team and work very closely, but we divide daily responsibilities for efficiency. I joined about six months ago and hit the ground running, immediately taking ownership of liquidity and warehouse management. This directly affects the multiple deals we pre-fund and launch on our platform to investors. As our team continues to grow, I have the opportunity to train others and lead projects, and I am starting to manage our distribution process.
We understand you're helping to build out the FinOps teams both in New York, NY, and Athens, Greece. What types of roles is Yieldstreet hiring for, and how can candidates stand out in interviews?
Yes! It's so awesome. I get to be involved in the interview process, something that had been reserved for people in more senior roles at previous jobs I've held. We are actively hiring for a deal operations associate, an investment onboarding associate, and a fraud operations specialist. All three roles sit within operations and play a critical part in achieving our metrics for success. We are looking for candidates who add to the team culture we are establishing: people who are willing to put in the work, think critically about situations, take ownership of what they're working on, and are always striving to improve.
Why is now an especially exciting time to work at Yieldstreet?
We finished strong in 2021 despite the challenges COVID-19 presented and we have even bigger plans for 2022! To highlight a few accomplishments, we raised a $150 million Series C to expand investment opportunities, grew our team and investor base, and entered new asset classes. You would be joining a company where every employee is mission-driven and takes pride in the work they produce.
What advice do you have for other women who work in predominantly male industries like fintech?
Set boundaries. Do not be afraid to say no or voice your opinion.
Recognize your own value and how you contribute on a bigger scale.
No one will hand you anything—If you want it, go for it!