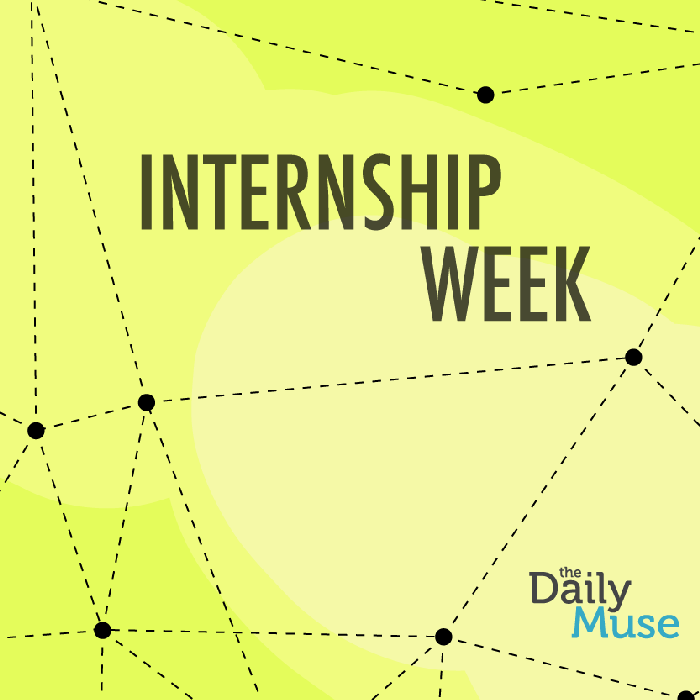 Ready to kick off your summer internship search? You've found the perfect place to start! This week, we're bringing you a week's worth of great advice for scoring a great internship and succeeding once you get there. Check out what we've done so far, then browse through some of our favorite past articles on internships and the job search.
When it comes to internships, the last thing you want is a job that will have you making copies. Enter YouTern, the organization that connects the best students with the best internships. We sat down with founder Mark Babbitt for advice on landing the gig.
Every intern or junior employee is bound to make a mistake at some point. But, take it from this now-seasoned professional and her internship experiences: There are several you never want to make.
You know that internships can be a great way to get some practical experience and make new contacts, but they can actually turn into full-time jobs, too. Here's how to become the kind of intern that gets hired.
We've scoured the Twitterverse to bring you a list of the best career and internship experts out there. Check out the advice from our favorites.
Internships are great—minus the fact that many are unpaid, meaning that you'll have to live without a paycheck, and ask Mom and Dad for money. If you're in that boat, here's how to navigate (and take some pain out of) the situation.
Virtual internships are a great way to get hands-on experience while being able to keep a flexible schedule, but there are some tricky aspects to working online, too. So, before you sign on, check out these tips to help you on your way.
Having an intern to help you out is great, but it's a big responsibility, too! Read on for tips on how you can give your interns a great experience, and develop your own leadership skills at the same time.
Earlier this year, a study concluded that college grads aren't ready for today's working world. That's daunting to hear, but don't give up too fast. We took a look at the report's concerns, and came up with ways you can overcome them.
Our Favorite Internship Articles
Internships can help you get a job, but they won't always get you a paycheck. But before you write those unpaid opportunities off, read on for a few reasons why companies don't pay—and what you could stand to gain from them anyway.
Internships can be a great way to build your experience—or they can leave you sorting mail for three months without even a "thanks" to show for it. To make sure that your next internship is of the career-building variety, here are three red flags to dodge.
Whether you're looking for a summer internship or trying to land a position post-graduation, searching for a job when you're in college can be overwhelming. But there's a way to make it easier on yourself—just treat like a class.
You've completed the coursework, amassed a crazy amount of knowledge, and earned your diploma. But are you really ready for the real world? Here's a crash course in the skills that professors can't teach you—and how to learn them before your first day.
Getting ready for a career fair? Our guide covers everything you need to know—from getting ready for the event to making a great impression to following up afterward.
Interview scheduled? Brush up on the basics for making all the right moves before, during, and after the interview.