Advice
/
Job Search
/
Resumes
Applying for an Administrative Assistant Job? Here's How to Write Your Resume (Example Included)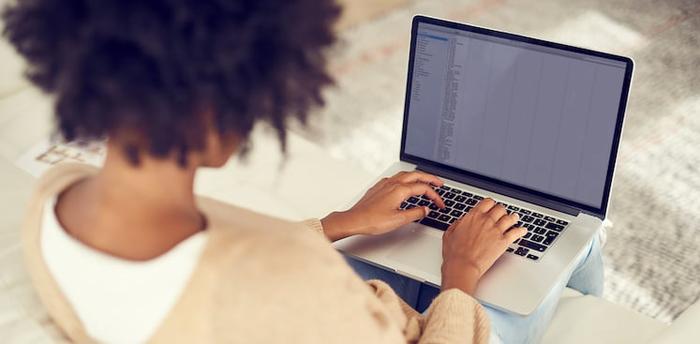 Administrative assistants play a crucial role in keeping a team, department, or office running, often specializing in managing important functions like maintaining files, booking meetings, and greeting visitors so that the people they support can focus on their own specialties. Office assistants are often seen as the "go-to" people in the office. And for good reason—countless tasks and responsibilities fall under their job description.
Being an administrative assistant allows you to flex your organizational muscles, leverage your talent for multitasking, and interact with clients and colleagues at every level of an organization. It can be a fantastic job for someone fresh out of college or returning to the workforce as it allows you to cultivate a diverse array of highly transferable skills. But this field also offers loads of opportunity for growth and variety, enabling you to build a long, happy, and successful career in office support.
Whether you're just starting out, making a career shift, or looking to develop an already established career in the administrative space, you'll need a resume that showcases your most relevant skills and transferable work experience.
Here's how to write a fantastic administrative assistant resume to land your next job.
Learn to Beat the (Applicant Tracking) System
When you apply to a job online, your resume usually gets submitted to an applicant tracking system (or ATS for short). These programs scan your resume for specific terms (like "administrative support" or "calendaring") to determine whether or not your experience is a match for the company's needs. If you don't have enough relevant keywords on your resume, the ATS might automatically reject your application—even if you actually have the right experience. It's far from a perfect system.
The good news is there are ways to work with the ATS to ensure that your resume gets in front of a real human. Tailoring your resume to reflect the job duties listed in each posting is a great place to start because it ensures that you're incorporating relevant keywords.
I know that updating your resume for every opportunity might sound cumbersome, but it's actually a lot easier than you might think! Just remember this golden rule: If a job duty is listed in a job posting and you have experience performing that particular job duty, then it belongs on your resume.
Another great way to ensure that your resume makes it past the ATS is to incorporate keywords that are common to administrative assistant job postings. Here are a few examples to get you started:
Administrative Support
Budgets
Calendaring
Customer Service
Drafting Emails
Expenses
Filing
Meeting Coordination
Meeting Minutes
Microsoft Office Suite
Office Support
Proofreading
Reception
Scheduling
Social Media
Travel Arrangements
Vendors
Be Specific About Your Experience
While administrative skill sets are highly transferable from one company or industry to the next, administrative assistant jobs aren't one size fits all. So in addition to reading up on your work experience, recruiters might be especially interested in learning additional details about your past jobs, like:
The types of industries you've worked in (e.g. pharmaceutical, tech, or housewares)
The company or office size (e.g. 20-person office or 300-person company)
The departments you've supported (e.g. sales, marketing, or human resources)
Take a look at the example resume below to see how you can seamlessly incorporate these details into your own resume.
Write Compelling Bullet Points Full of Details and Numbers
Because administrative assistants play a vital role in the daily functions of most offices, you might assume that everyone knows what you do. But you still have to be specific. So rather than writing general bullet points and expecting recruiters to know what they mean, take this opportunity to tell a story about your unique experiences. I'll give you an example.
Say you were responsible for ordering lunch at your last job. You could write a vague bullet point like "ordered lunch for the office" or you could really spell it out by saying something like "coordinated daily lunch orders for 15-person office while accommodating dietary restrictions and staying within $3K monthly budget." Both bullet points describe the exact same job duty, but the latter paints a vivid picture using specific details and numbers. Plus, it's way more interesting to read!
You can fill your resume with compelling bullet points using this simple formula:
Action verb + job duty + corresponding detail, metric, or outcome
Quantifying your experience by using numbers, metrics, or percentages to describe your job duties or accomplishments wherever possible is a great way to jazz up your bullet points. Feeling stuck? It might be helpful to keep these questions in mind as you write:
How many people were impacted?
Did I finish this on time or within budget?
Did I save the company time, money, or hassle?
How often did I perform this task?
Spotlight Your Specialties and Technical Know-How
Are you a PowerPoint savant? A whiz at finding great airfare or hotel rates? Do you excel at Excel? Whatever your specialties might be, they're worth highlighting on your resume. Creating a dedicated technical skills or areas of expertise section will help prospective employers to fully understand the breadth of value and experience you bring to the table. So don't discount your fluency in Microsoft Office Suite or your event-coordinating expertise.
Not sure what to include? Try reading through a few job postings to get a feel for the technical skills or specialties that are most coveted and making a list of the things you have experience with. These sections are also easy to edit as you're tailoring your resume for a specific job posting.
Looking for administrative assistant jobs? Search on The Muse.
A Few Basics to Keep in Mind
Use a single page, chronological layout. While there will always be exceptions, a single-page chronological resume, which lists your experience in reverse chronological order, is usually the way to go. Recruiters love simple, straightforward resumes that are easy to read (and scan). The truth is many receive hundreds of resumes for every job posting they manage, and they just don't have time to read through multiple pages or decipher complicated layouts.

Make your sections easy to scan. Dividing your resume into clearly defined sections will make the content of your resume much easier to digest. Try using bold lettering, underlining, or centering each heading to make each section stand out. Most resumes will include your name and contact information at the top and sections dedicated to your work history, technical skills, and education. You might also include a summary or areas of expertise section, depending on your experience.

Consider a key achievements callout. If you've had the opportunity to work on special projects (like office moves, company events, or new system rollouts), you might want to consider creating a special subsection to highlight these accomplishments. You can see this in action in the example below.

Don't forget to proofread. Some recruiters will automatically reject resumes with typos or mistakes. Don't let that happen to you! Always give your resume one final look before you submit an application—even if you're sure it's flawless. Better yet, ask a friend, family member, or trusted colleague to proofread it for you.
New to the Admin World? Read This!
If you're looking to land your first-ever administrative assistant job, you're going to need a resume that captures your transferable skills and highlights your most relevant experience in a way that recruiters can easily understand. Don't make them scour your resume in search of transferable experience—spell it out for them! Here's how:
1. Use a Summary.
Summaries are a great way for new job seekers or career changers to explain how they see their seemingly unrelated experience will translate into a new role. As you write your own, be sure to play up your relevant soft skills, mention your most highly transferable experiences, clearly state your intentions, and try to keep it short and sweet (just a couple of lines). No sweat, right?
Let's say you're a recent graduate who's worked summer jobs as a sales associate at a retail store and a front desk attendant at a local hotel. Here's what your summary might look like: "Outgoing, organized, and detail-oriented recent graduate with two years of experience managing files, drafting correspondence, conducting internet research, and interacting with guests in the retail and hospitality space. An adaptable multitasker looking to blend customer-facing experience with office support skills in an entry-level administrative assistant role."
2. Identify Your Transferable Skills
No matter what your past work experience looks like, I'll bet you've had a fair amount of exposure to administrative work. Whether you've worked in retail or food service, spent a semester as a teacher's assistant, taken on a leadership role with an on-campus club, or volunteered at your child's school (just to name a few examples), chances are you've already performed at least a few admin-related duties. Skills like answering phones, greeting customers, taking orders, planning events, scheduling meetings, managing files, and creating PowerPoint presentations are all highly transferable. Before you sit down to write your resume, make a list of all your relevant skills.
3. Consider an alternative layout.
I know, I just said that recruiters tend to prefer a traditional reverse chronological format. But if you're new to the workforce or have a less-than-cohesive work history, you might want to consider an alternative layout.
If this will be your first-ever office job and you don't have much (or any!) directly relevant experience to speak of, a functional resume might be the way to go. Functional layouts allow you to keep the focus on your education and relevant skills (like making phone calls or organizing files), while taking the focus off your dates of employment or past job titles.
Fresh out of college? You might try a combination resume, which will enable you to highlight your relevant skills first in addition to featuring your education, relevant project work, and work experience (summer jobs, on-campus involvement, and volunteering all count!) to make the strongest case for your candidacy. You can read up on the merits of each option here.
Administrative Assistant Resume Example
While everyone's resume will look a bit different, the below example should give you a feel for what a great administrative assistant resume looks like. You'll notice that this hypothetical candidate has used dedicated subsections and compelling bullet points to incorporate details about the companies they've worked for, who they've supported, their specific job duties, their notable accomplishments, their technical skills, and their education. They've even managed to fit everything on a single page by condensing their less recent experience and focusing on what's most relevant.
Download a sample administrative assistant resume
Administrative assistants are the backbone of an office, often managing multiple critical tasks throughout the day. And that's something to brag about! Your administrative support experience is both valuable and essential, so why not celebrate all of the wonderful skills you've accumulated on your resume?