Even if you're happy at your job, chances are good you have passions and hobbies outside of the 9-to-5. And spending time on these projects may give you a sense of purpose and satisfaction you don't always find at work. But what if you've always wanted to turn your passion into something more, and have never been able to make the leap?
We're here to tell you it can be done. Take it from Adam and Charlotte Erace, who launched a short-term rental business, WaterAce Hospitality, after they realized how much they enjoyed hosting guests in their own vacation home on the Jersey Shore.
"We've wanted to work on something together for a long time," says Adam, a food and travel writer. (His wife, Charlotte, owns a bridal hair and makeup business, C.E. Facial Artistry.) "We've really enjoyed collaborating on something together and playing to each of our individual strengths."
Turning a passion project into a business isn't something you can easily accomplish without taking certain steps to set yourself up for success. That's why we turned to real-life business owners to share their experiences and top tips for making it happen.
1. Do Your Research
The number of things you need to know when launching a new business can seem overwhelming, which is why it's helpful to do your research and seek out opportunities to learn from others. That's what helped former clothing designer Caitlin Makary find an opportunity that was ripe for the taking: making vegan banana bread.
Before launching her Brooklyn-based wholesale company Dank Brooklyn, Makary learned everything she could about starting a business and the food industry from her sister and brother-in-law, who are restaurant owners. "I don't think I could have really done it without them," she says. "If you just find the right people, reach out and ask the questions—and actually take their advice—it can change the scope of your business."
Makary also began trying banana breads from other bakeries. This helped her realize there weren't many vegan options available at the time, and her vegan recipe could "fill a hole" in the market. "I got a general feeling of, 'OK, it looks like there might actually be space for this here,'" she recalls.

2. Build Your Online Presence
These days, having your own website is essential for any kind of business. It not only helps you share who you are and what you're offering, but it can also help build trust around your brand. And from a more tactical standpoint, a website can make it easier to actually run your company.
In the case of WaterAce Hospitality, building a website allowed the Eraces to bring together their growing portfolio of vacation rental properties under a single brand. "It legitimizes us to have a website," Charlotte says. "We can brand ourselves and allow people to book directly with us, providing them a more intimate experience as well."
To create the website, the couple turned to Squarespace, which they had previously used for their full-time career sites. "We like Squarespace because it's user friendly and intuitive, and they're always adding features that let people like us build gorgeous and compelling websites," Adam says. "It just makes everything look better and cleaner, and helps build trust."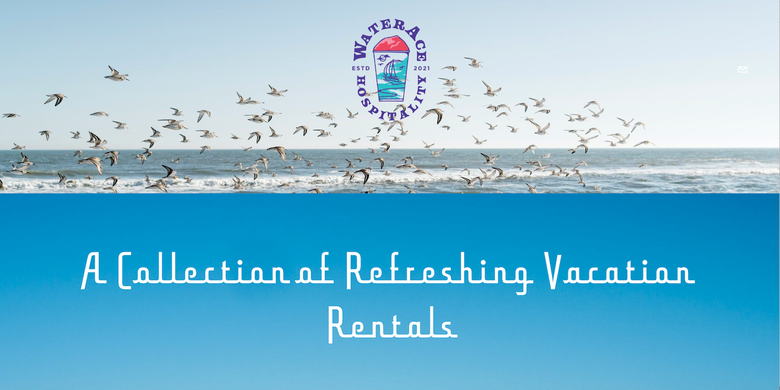 When Makary was getting her banana bread business off the ground, she knew she needed at least a landing page that could be discoverable on Google. Makary, who had never built a website before, also used Squarespace. "If I came across something I couldn't do, customer service was super helpful and would walk me through stuff," she says.
Over the years, Makary has built her site from a simple landing page to a full online store, where customers can easily browse and order her breads and baking mixes—or even sign up for monthly baking kit subscription. And having features like e-commerce were crucial for her company's survival during the pandemic. "I was really glad to have the e-commerce platform set up when COVID-19 happened because we went from selling to about 60 stores around the city to just three overnight," she says.
3. Test the Waters
Whatever your passion is, it's best to start out small to see what kind of interest you'll get from customers (even if you're just testing out an idea on friends and family at first).
For example, the Eraces started out by offering their own vacation home on Airbnb for part of the summer. The success they had renting it, combined with the explosive demand they've seen since summer 2020, encouraged them to purchase their first full-time summer rental property in Wildwood Crest, NJ.
"It was like a case study that let us know there is way more demand that we're able to fill unless we look at another vacation rental that we can use all summer long," Adam says.
4. Make a Plan
Whether it's a checklist or a formal business plan, you need something written down that can help you stay organized and focus on the most important tasks. The number one thing on Makary's list was to perfect her recipe to ensure she could bake a consistent batch of banana bread before making sales or branching out into other products.
"Before, I never even measured anything when I would bake," she says. "It took about a month of me making it every day to get it to where it needed to be."
Makary also spent time going over her budget and product pricing to ensure she would be able to make a profit soon after launching. For this, she turned to a friend who was an actuary for help. "Not only did he confirm that what I had written out was good and that the business would become profitable, but he also gave me confidence to go out and sell," she says.
5. Understand Your Finances
While profitability is an incredibly important piece of the puzzle, you'll also want to think about how you're going to fund your small business. There are different approaches you can take, such as raising capital, taking out a loan, opening up a credit card, or dipping into your own savings (or some combination). No matter what you choose, you need to be realistic about your financial situation from the get-go.
When she started Dank Brooklyn in 2016, Makary put her own money into it—and that's where she drew the line for herself. "I didn't even allow myself to open up a credit card for this business," she says. "I had what I had in the bank account and that's what I used. If the company wasn't able to at least pay for itself and then start to make money, it was going to be done."
6. Think Long Term
If you're trying to get your new business up and running, you'll have plenty to keep you busy day to day, but don't forget to take a step back and look at the big picture. You may find there are measured steps you can take today that will help you succeed in the future.
With short-term rentals, for example, the Eraces realized they would have more success investing in properties that would be in high demand year round instead of just in the summer. That's what inspired them to purchase a lake-front property in Pennsylvania's Pocono Mountains.
"We wanted to turn our summer renters into winter renters," says Charlotte. They started tackling that project just a couple of months ago and it's been fully booked since they got it up and running.
7. Don't Be Afraid to Ask for Help
Part of the thrill of starting your own business is that it's 100% your own. But if you're on a path leading toward growth, there will come a time when you may have to count on someone else's help.
That's what Adam and Charlotte have had to do now that they no longer exclusively own properties along the Jersey Shore. Since they can't be in two places at once, a property manager runs the day-to-day operations for the Poconos chalet.
While it may cost you to bring in outside help, think of it as an investment in your company's future. "As we continue to look to grow, we need to see how we can leverage other professionals in this space to help us run a really great company," Adam says.
There's no question that owning a small business is hard work—but the effort can really pay off. "We're having a ton of fun doing this—we love it," Charlotte says.