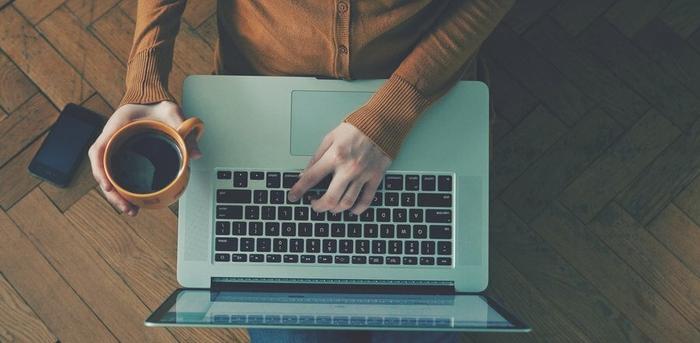 You've probably noticed a trend lately—more and more friends, family, and acquaintances are finding ways to work from home.
Whether you're looking for flexibility, have a health concern that keeps you home, have a reason for moving regularly, or need a way to balance children and work without paying for day care, the ability to work from home might be a crucial aspect of your next job search.
Here's a few tips for finding a job that lets you work remotely.
Honesty Is the Best Policy
One of the most important aspects for any job search is being honest with yourself. In most cases, this pertains to your skills, abilities, and experiences. However, when looking for work that allows you to stay home, it relates more to what you're actually able to accomplish and how much time you can truly dedicate to work if you're at home.
Working from home isn't always as easy as it might sound. Sure, you have more flexibility and the ability to set your own schedule, but you also have deadlines to meet, a need to focus, and sometimes you're still relied upon to be on calls or to show up in the office.
This means that you need to figure out when you're available and how you can cut down on the distractions. Is there someone to watch the kids when these needs arise? Are you able to sequester yourself in a distraction-free zone? How do you work on your own? Understanding and being upfront about your availability from the start is important.
Be Specific in Your Search
If you choose to run a search on the major career search networks like The Muse, Monster, LinkedIn Jobs, CareerBuilder, or another well-known site, it doesn't mean that only traditional on-site jobs will be available. However, if you don't refine your search for those with specific remote-working positions, you'll end up browsing hundreds or even thousands of positions which you'll need to sort through.
When you run your search, be sure to look for boxes that read, "allows telecommuting," "flexible hours," "off-site work," or any other relevant work-from-home terminology. When you select these options, only companies with postings that allow for this type of work environment will be included in your results.
Use the Right Network
If you're having trouble on the more traditional career search networks, it might be best to look elsewhere. Sites like FlexJobs, We Work Remotely, and Working Nomads are designed with remote professionals in mind.
Use the sites to set up alerts and subscribe to daily or weekly emails to have positions delivered directly to your inbox.
Take the time to look for options that are appealing to you and your situation.
Research Telecommuting Companies
If you're hesitant to use traditional search engines to find nontraditional jobs, that's okay, too. There's no reason not to do research and to run searches for companies that are known for allowing employees to telecommute. Some of these companies make it clear that they are family friendly or outline telecommuting policies on their websites.
Consider running a standard Google search for:
Companies that allow telecommuting
Full-time work for stay-at-home moms (or dads)
Careers at home
Careers with benefits at home
Telecommuting positions in (name location here)
Certain companies create positions specifically with military families or working moms in mind, such as the USAA.
Before applying to positions, do research on the company and look through the website to be sure the position is valid. By understanding which legitimate companies offer remote-working situations and avoiding results that seem like get-rich-quick or pyramid schemes, you can find remote work in no time.
Be Clear From the Start
If you find a potential fit for your situation, be sure that you're clear about your needs from the day you apply. While this might not mean including it in your resume, it does mean using your introductory letter or cover letter to outline what you're looking for.
By adding a paragraph that reads something like, "I found the position listed on (name of website) and feel as though I'd be an excellent candidate. I noticed the listing includes the ability to produce quality work from home; this is of particular interest to me," you can be sure the potential employer understands your intentions. This eliminates any awkward situations or questions later in the hiring process.
Start Networking
If you're serious about moving your work to your home, make it known to those around you. Share what you're looking for with friends, family, and on social media. You never know who knows about a position that'd be a great fit. If you have friends who currently work from home, ask questions to find out if something similar would be right for you.
You can take networking one step further by joining a professional organization or association. Look for a local association that fits your skill set or area of interest. Start attending meetings and networking events—be sure to bring your business cards and don't be afraid to share what you're looking for. The more people you share your intentions with, the more likely you are to make a promising connection.
Working remotely isn't a distant dream anymore. Many companies are allowing this level of flexibility. With the help of these tips, working from home might only be a few interviews away.


This article was originally published on Career Contessa. It has been republished here with permission.