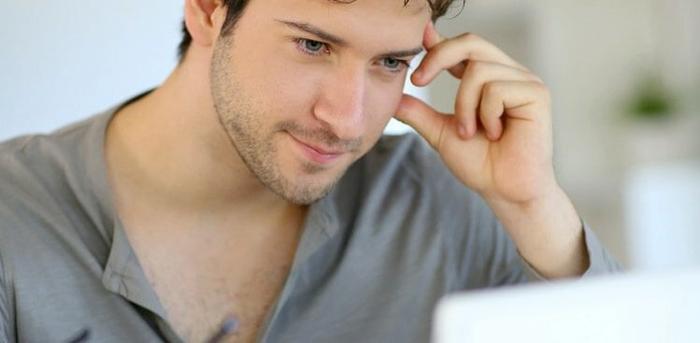 Over the last few years, though, I've noticed that vacations are no longer just a chance to unwind: They've also started to become synonymous with stress. Email-related stress, to be exact: People seem to feel overwhelmed by the idea of being tethered to their email, of not having enough access to it, or of coming back to an inbox that's bursting at the seams.
Well, take it from me: With a little preparation and some clear boundaries, you'll be able to focus on lounging by the pool with your mojito—laptop-free—in no time.
Before You Go
Just like you make your bed, empty the fridge, and take out the trash before heading on vacation, clearing out your inbox before leaving makes coming back a whole lot easier. So, a few weeks before leaving on your trip, set aside a few hours to do a little inbox spring-cleaning to get prepared (think of it like a base tan, except better for you and infinitely easier to do from your couch).
You'll also want to prep your team and clients 10-15 days before you leave. Send them an email reminding them of your away dates, giving secondary points of contact for different areas you are responsible for (i.e., letting them know not to email you!), and asking that they hold off on anything that isn't urgent while you are away. Make sure to request that they send you any work or answers due before your departure date 4-5 days ahead of your trip so have time to get back to them.
I also recommend saying that you will not be checking email often, but to put "URGENT" in the subject line if something truly cannot wait until your return. By priming your team to ask for what they need before you leave and asking them to hold off on contacting you until you're back, you'll drastically reduce your overall email load.
Finally, make sure to put up an email auto-responder before taking off. Some people go to the extreme and fully shut down their email while they're away, but I wouldn't recommend going that route unless you and your workplace can support it. An away message saying "I'm out of the office and not checking email until August 15—please contact so-and-so if you need help" is enough.
Pro tip: Add 1-2 days to your return date in the auto-responder to buy time to catch up before people start bombarding you with emails again.
While You're Away
Now, here's where your personality is a big factor, so I've split out my advice for the two extremes:
For the Take-a-Total-Break-From-Your-Screeners
If the thought of not checking your email for two weeks raises feelings of dread instead of glee, you might be more like me, so skip to the next section. If that doesn't sound like you at all, here's what I recommend: Trade one day less of vacation for a complete break from email.
I know many of you will hate the idea, but bear with me. Either you have a job where you can catch up once you get back, or you don't. If you know that you fall in the latter group, flying home on a Saturday and leisurely catching up on the Sunday before heading back to work has been a very successful strategy for many of my non-email-addict friends.
For the Honest-to-Goodness-Email-Addicts
For email-addicts (like me), I recommend checking your inbox every 1-2 days from a smartphone and focusing on clearing things out. Those two things are key:
1. Use a smartphone: Why? It's a lot harder to get sucked into your inbox via phone—you can't really write long emails or look things up. But, if something important comes up, you'll see it.
2. Focus on clearing things out: It is critical that you resist the urge to answer non-urgent emails, no matter how quick and easy they are, because it'll signal to the recipient that you're available and answering emails. The minute people receive any sort of email from you, they think you're available, and you're toast.
You do, however, have my permission to do the following: Answer emails marked "URGENT" (hopefully you won't have any), delete emails you don't need or want to read, and read and archive informational emails. (Emails that are sent to groups, where you aren't specifically called out, fall into the read and archive bucket.) What will be left upon your return are emails that require your attention and response, but aren't so urgent that you need to answer them before getting back.
On my last week-long vacation, this strategy resulted in me having 90 emails to deal with upon my return (instead of the full 380 that came through during my trip). It took me 15-30 minutes a day. For me, that's totally worth it, and it gave me the peace of mind I needed to truly relax when on vacation.
When You Return
Regardless of the method you choose while you're gone, your first few days back will probably still require a little catching up. Give yourself two full business days to get up and running, and avoid deadlines or big meetings during that time. I usually block off 2-3 hours a day for the first two days back to deal with both my inbox and general catch-up with my team. Make sure to get coffee with your manager to ask about any changes in priorities or timelines or new projects that have started. If you manage others, set up time with them to see how things went while you were out.
With a little prep, a little self-awareness, and some time blocks when you return, you can make sure you get the rest and relaxation you need during your next vacation.