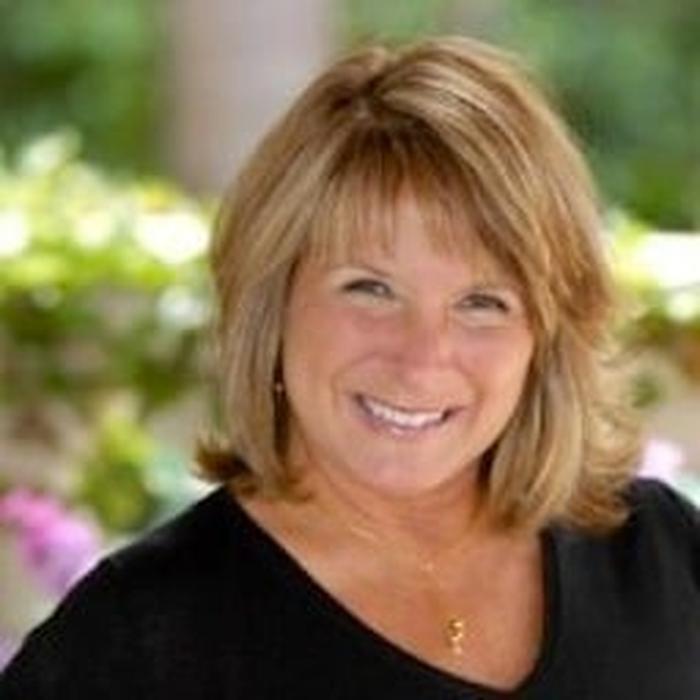 "You're like our Heidi Roizen," a classmate from Stanford Business School told me, after I introduced her to a friend who helped her secure a summer internship.
This was the biggest compliment I had received in my professional life. Heidi Roizen—a technology entrepreneur, venture capitalist, and a Stanford alum herself—is literally a case study on networking. She is the protagonist of an Organizational Behavior case, taught at business schools across the country, that focuses on her strategies for growing and maintaining her large web of professional contacts using email, mutually beneficial introductions, and even holiday newsletters. As we studied the case, we learned how Heidi built a network that was both broad and deep, and how she blended professional and personal networking—for example, by hosting many esteemed executives for dinner at her home.
What we didn't talk about in class, however, were Heidi's accomplishments beyond her expansive network: She became one of the first female Silicon Valley CEOs when she co-founded a successful software company, T/Maker, in 1983, and today, she is a venture capitalist at Draper Fisher Jurvetson, a lecturer at Stanford, and sits on several boards, including those of TiVo and Daily Mail.
Given this experience, Heidi has a lot to say about networking, career advancement, and gender roles in business. I recently sat down with Heidi in her warm Woodside, California home and got her advice on getting out there, knowing what you have to offer, and being remembered as a woman.
You were one of the only students—much less women—in the Stanford Graduate School of Business Class of 1983 to found a company right out of school. How did being a woman affect your success as the CEO of T/Maker?
It was interesting. The fact that I didn't have a technical degree was more of a problem than being a woman. In some ways, being a woman early on in the personal computer industry helped you; you stood out. I'd go to a meeting, try to sell our software into some distributor and I would be the only woman in the room and they would remember me. You'd go to a supplier and later on when everyone wants to go out dancing, you're very popular!
And then the press—I'd have an easier time getting our products reviewed because the fact that I was also a woman in the industry was a novelty. I rose through the ranks of the trade association (the Software Publisher's Association) in part because it's easier to be remembered when you are one of the few women.
So, I think there are ways that it helps you. I know when I say this people think I exploited it; "She slept her way to the top," they think. It was not that; it was definitely not that.
But it is just about recognizing that sometimes you are going to be discriminated against because you are different and sometimes you are going to be remembered because you are different. And the idea is to capitalize on those being remembered days.
You are the "textbook case" on networking in business schools across the country. What tips do you have for professional women seeking to build their networks?
I have a lot to say on this topic, but it really starts with being genuine and open to opportunities. Being genuine doesn't mean you can't develop new skills—a lot of people say "I'm shy, I'm awkward, I don't want to ask people for favors," and so I'd tell them that those are skills that you can develop. But I think that's different than to tell someone to be someone they are not. I feel it is really important to lead with your strengths and build on your weaknesses.
Building your network also means starting with what you can give. I'm always on the lookout for interesting people and always building a collection of people who are doing interesting things, are interesting to talk to, and have the same ethical and moral compass that I do. But I don't go into my daily life, thinking with everyone that I meet, "What am I going to get out of that person?" What I am thinking is: "Are they an interesting person, are they doing interesting things, and is there something I can do to help them?"
If you approach life that way, you build this interesting collection of people—and this is delicate because I don't want it to sound like I am building my bank account of favors people owe me. There is this book called Drive, by Daniel Pink, where he talks about the rule of reciprocity—which means if you do someone a favor, they will feel more obligated to do something for you. I think building a network with that kind of approach—not altruistic, but not immediately goal-driven—is more about the bigger idea than "I need to get to that person to get this thing that I need right now" attitude. That's my number one thing.
In teaching your case at the Stanford Graduate School of Business, Professor Frank Flynn found something interesting when he changed the name of the protagonist from Heidi to Howard: Students said they preferred working with him more. In your view, what does this highlight about the psychological differences in gender perceptions of business leaders?
Yes, they liked Howard better!
When I found out about it, I was most surprised by the fact that all of the biasing was being done by the men. Maybe there was a glimmer of goodness there that at least the women were willing to cut Heidi some slack! When it's about you, that feels bad because you say, "Maybe they just don't understand me because of the way the case is written and maybe if they met me in person they wouldn't feel this way," but you never know!
It would probably be fair to say that I've certainly noticed subtle bias in my life and places where I didn't get the follow-up that I thought I should have or where I realized some people had deeper relationships than I did. But then there are just as many places where you can go to solve that. So what if, in a room of 120, a guy has a 5% advantage over a woman? You have to go find those people that are not the ones closing the doors.
What advice do you have for women just starting out their careers?
I encourage people to get a little out of their comfort zone every day. You do a little something new every day and before you know it, you're doing something really new!
As the joke says, if you want to win the lottery, you have to buy a ticket. You have to go stick yourself out there. I have friends who sit at home and wait for the phone to ring and get dejected when it doesn't. There are periods in our lives when we're the hot property. There are times when the phone rings and times when it doesn't. But it doesn't mean we are good or bad, it's just that we weren't on the cover of TechCrunch that day. What you realize over time is that no one is thinking about how they are going to make you successful—you have to think about that! And that means putting yourself out there and doing your homework.
I found that if you do your homework and go out of your way to be thankful and responsive, you put yourself ahead of 95% of the crowd. Opportunity will come to you because you are the person who wrote the thank-you note, you are the person who sent the email afterward, you are the person who, before the meeting, did your homework and read about the person and brought up something interesting that teases something out of them that took you in a new direction. I just found that so many people just do not do those things.
Sometimes when I talk about this I sound like a kindergarten teacher—"be nice, do your homework." But it is true! It is about recognizing that you have to work hard for your opportunities. It's a very rare person who will have the phone ring for them her entire life. You have to go out and make it happen.