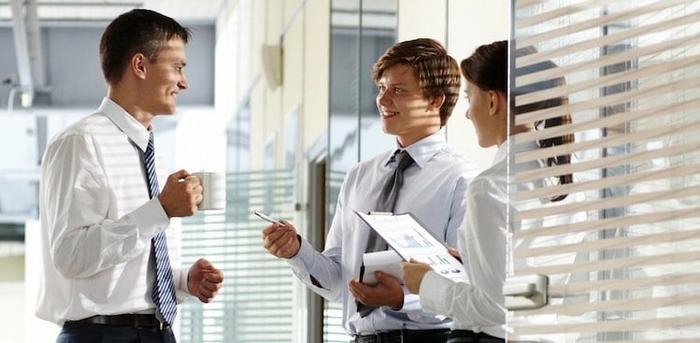 This morning, one of my clients couldn't hold back his frustration as he told me about a process at his company. "I keep asking my manager, 'Why do we manage the client file process this way?'" he explained. But the outcome is always the same: He never gets a good answer, and he leaves the conversation disappointed and exasperated.
The thing is, getting the answers you want doesn't have to be such a battle—because in almost every organization, there's a legitimate explanation for the way things are done. Really! Sure, you may not agree with it, and its inception may pre-date your employment with the organization. But in most cases, there is an explanation.
To get to that answer, though, you have to ask the right questions—and my client was not. In fact, he has been making a pretty common mistake: Using a "why" question instead of a "what" question.
You see, a simple change in the way you ask a question can produce a radically different answer—especially when you're trying to get to the root of a problem or understand the context of a situation. Here's why—plus how to rephrase your questions to get the answers you're looking for.
Starting a Question With "Why" Puts People on the Defensive
Starting with "why" can make your question come across as accusatory. For example, "Why do we manage the client file process that way?" can easily be interpreted as "I don't like the way we are doing this, so please justify it to me."
And as soon as the target of your question starts to feel attacked, his or her response will become more about defending his or her position, rather than providing you with the meaningful information you want.
To avoid making others defensive, try your question with a slightly different angle:
Before: "Why is Herman assigned to that account?"
After: "What selection criteria did you use to place people on the account teams?"
For the respondent, delineating the selection criteria is a much more concrete and objective question to respond to than, "Why Herman?"
"Why" Questions Tend to be Ill-defined
When you ask a bad question, you'll get a bad answer. Garbage in, garbage out, as they say.
For example, "Why do we manage the client file process that way?" could very well be answered with, "Well there's a million reasons and eight years of history as to why we do that. Where would you like to start?" Because your question didn't include any specifics, it's too broad to elicit the answer you're looking for. And as a result, no one is any further along in the conversation.
To prevent an ill-defined question, take a minute to determine—specifically—what you want to know and why. Then, incorporate that into your question:
Before: "Why is the pricing on the ACME contract so low?"
After: "What are the business drivers in the ACME contract pricing? Can you give me more information about the difference between that contract and others?."
The second question asks for more specific facts and will garner a higher quality response. Then, if there's an issue, the conversation will revolve around the facts, rather than someone's perceptions (that the pricing is low).
"Why" Questions Avoid the Point
When I really dug into my client's intentions, he didn't really want to know why the process was the way it was; he flat-out didn't like the process and wanted to change it. What he meant was, "This process makes no sense"—but instead he asked a question that was much more vague.
His "why" question focused on an issue with the person who developed the process, taking the emphasis away from the actual issue (a convoluted or outdated process), and placing it on the creator of that process.
When you're asking a question, make sure to ask it in a way that actually gets to the point:
Before: "Why are you calling a noon meeting?"
After: "What's the need for a meeting at noon? It might be hard to round the team up."
This is a perfect example of taking the focus off of the person who called the meeting and getting to the real point—that a noon meeting might be impractical.
After explaining all this to my client, I suggested that he put his particular situation in context and reframe the question. So, instead of asking, "Why are we inputting the client files that way?" he asked this:
"I know our goal is to make sure client files are put into the system before the end of the day. What was the intention of making it a two-step process instead of just one?"
Can you see how that question totally changes the tone of the conversation?
Shifting from "why" to "what" will get you better responses and richer conversation. And, you'll learn to be clearer about what you really want out of the answer, which will make your communication more meaningful for you and your audience.