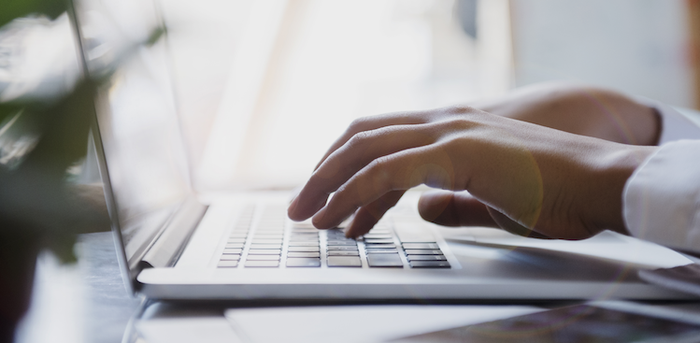 The glamorous life of a diplomat is a dream enticing to many, but realized by few. It's easy to take one look at the first step—the foreign service officer test (FSOT)—and run in the opposite direction. But fear not! Here's an inside look at the FSOT and some tips on how you can ace it.
The FSOT consists of four parts: a written exam, a personal narrative, an oral assessment, and finally, a security clearance.
1. The Written Examination
The written exam is a computer-based test on everything. Literally. From questions about the origin of bee-bop to the specifics of East Asian labor laws, the exam is designed to test general knowledge. You'll also be asked about your work experience, responding to challenges, and communication styles in a short biographical section.
The test takes about three hours to complete, and is offered at several test centers around the US and abroad. The test is given during eight-day windows, three times a year, and can be re-taken once a year.
Tips for acing the written exam:
Know your current events! You can be sure the written exam will ask you about geography, political structures, and modern world conflicts. Make a habit of reading The Economist, The New York Times, Foreign Policy, and other renowned current events periodicals.
Take a look at the State Department's Suggested Course List and Suggested Reading List for an idea of what else you can read to prepare.
Quiz yourself! Websites like sporcle.com allow you to test yourself on your history, geography, literary, scientific, and musical knowledge, and are a fun and efficient way to study. Practice your essay writing with any SAT or ACT writing guide.
2. The Personal Narrative
Once you pass the written exam, you'll be asked to submit a personal narrative to the Qualifications Evaluations Panel (QEP). Here, you'll highlight what you've done, who you are, and what you've learned from your experiences in essay format.
This is your chance to express why you're qualified to be a foreign service officer. The scoring is not concrete, but is instead reflects whether the QEP feels you would make a promising and qualified candidate.
Tips for acing the personal narrative:
Highlight any international relations work and study experience you've had. The State Department favors candidates with work experience or master's degrees in an international relations-related field, so emphasizing your experience here is crucial.
Discuss experiences or situations where you've demonstrated the qualities the QEP is looking for: leadership, clear communication, consistency, management skills, and interpersonal abilities.
Read the QEP guidelines before you begin writing, and read them again when you think your statement is ready.
3. The Oral Assessment
If the QEP is sufficiently impressed by your qualifications, you'll be invited to participate in an oral assessment, a day-long exam where you'll be evaluated on the "13 dimensions" essential for work in the foreign service.
The oral consists of three parts:
A small group exercise, in which candidates work together as a hypothetical task force charged with solving a complex problem and presenting their findings.
A structured, individual interview conducted by two assessors. You'll be given hypothetical scenarios and asked how you would respond to them, as well as be questioned about your background and experience.
A 90-minute case management writing exercise.
Tips for acing the oral assessment:
Practice your public speaking, as you'll be expected to give a presentation during the group exercise. Give a mock presentation to a friend or family member, and focus on speaking clearly and concisely, and looking up from your notes.
Understand the foreign service and your motivation for joining it. In your structured interview, your assessors will be looking for your aptitude and potential to be successful as a foreign service officer. Study up on what your role as an FSO would be, and practice talking about why you think you'd make a great FSO.
Practice summarizing articles in a concise, timely manner. To prepare for the case management writing exercise, pick any article in the news, read it, and write a short summary, thinking about the "big picture." Highlight the most important information and keep your writing style sharp (see any style guide, such as Strunk and White's The Elements of Style.)
Prepare for case studies. Consulting firms like Bain, Boston Consulting Group, and McKinsey offer sample case studies on their websites, as it's part of their interview process. There are also several books on case studies, like Marc Cosentino's Case In Point, that can help you get more comfortable with case interviews.
Sign up for an oral examination prep session, offered by the State Department.
Reach out to any international relations professors you may have known in college. They can likely provide you with helpful material and advice, or direct you to someone in the field who can.
4. Security and Medical Clearance & Final Review
Once you've come this far, the rest is a piece of cake, relatively speaking. You'll be investigated for a high-level security and medical clearance—lots of paperwork, but not an exam—and your file will be submitted to the panel for final review.
A last word of advice: Don't get discouraged if you don't make it all the way through on your first try. It's fairly normal to take and re-take the FSOT before actually acing it. As your experience and education becomes more extensive, your chances of passing the exam will improve. With a little persistence, you'll be embassy-hopping with the best of them!
Recommended Reading
For more, check out:
FSOT Discussion Forums