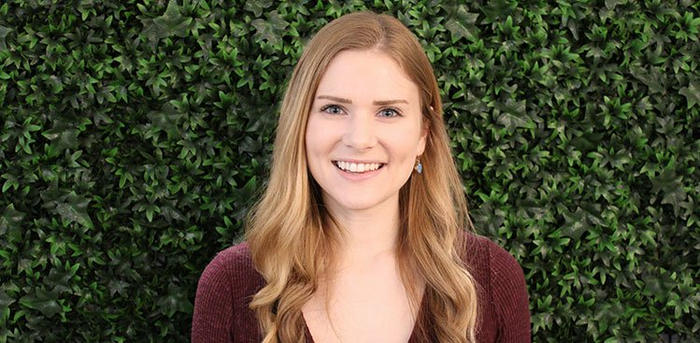 What Is Your Name?
Amanda Corrado
Tell Us About Yourself! Give Us Your Elevator Speech!
I was born and raised in New York, but have also lived in London and Japan. I studied Finance at Villanova University (go Wildcats!), which led me to my first job as a finance analyst at JPMorgan Chase.
It didn't take me long to realize I wasn't passionate about what I was waking up to do every single day. I wanted to work somewhere with a mission I was truly excited about, so I decided to do a complete career-180 and go from crunching numbers at a 260,000-person global finance company to recruiting talented people at a 50-person (at the time!) startup, a.k.a., The Muse. To this day, it's the best decision I've ever made.
What's Your Job Title? What Does This Actually Mean in Terms of What You Do Each Day?
Associate Talent Acquisition Specialist. I help grow our team thoughtfully by finding great talent.
On a day-to-day basis, I'm sourcing passive candidates through Linkedin, reviewing incoming applications, holding phone screens, and moving potential employees through the various stages of our interview process (including making offers). I also work on a variety of other projects related to recruiting, branding, interviewing, etc.
What Were You Doing Before You Landed This Job?
I was in a rotational finance program at JPMorgan Chase. I did a one-year rotation at Chase, and was supposed to do a one-year rotation at JPMorgan, but I ended up leaving early to come to The Muse. In my first role, I was a project manager for Chase on a federally-mandated regulatory program called CCAR (Comprehensive Capital Analysis and Review). In my second role, I was on a business management team supporting an electronic trading function within JPMorgan.
What's the Coolest Project You've Worked on So Far or One You're Really Excited About?
Doing talent acquisition at an HR/recruiting-focused company is incredibly cool in and of itself! But, specifically, I've loved working on our efforts to improve the candidate experience. We want to make sure that every single person who interviews here walks away with a positive view of The Muse—whether or not they get an offer.
Part of that process is to conduct and send surveys to everyone we meet and analyze their responses.
What's the Worst Job You've Ever Had?
Day camp counselor. It made me realize I'm not cut out for working with children (especially in 90-degree summer heat!).
If Money Was Not a Factor, What Would You Be Doing Career-Wise?
Probably dog sitting/walking! I absolutely love dogs and could spend all day hanging out with them.
Best Piece of Advice for Someone Who Wants a Job Like Yours or Who Is Stuck in a Difficult Job Hunt Right Now?
When you're making a career change, creating personal application materials is incredibly important. So if you're applying to a role for which you don't have direct experience, you have to paint a full picture of why you want to make this career change and, beyond that, how you'll make an impact with your transferable skills.
At The Muse we love (like, really love) personal cover letters. I can think of plenty of times when I might have passed on a candidate were it not for their thoughtful application.
Anything Else You'd Like to Add?
My transition from finance to recruiting was a big one, but I've learned so much in the past year and am so happy I decided to make the move. I encourage everybody who is considering making a move to take the leap of faith (assuming it makes sense for you both financially and logistically).