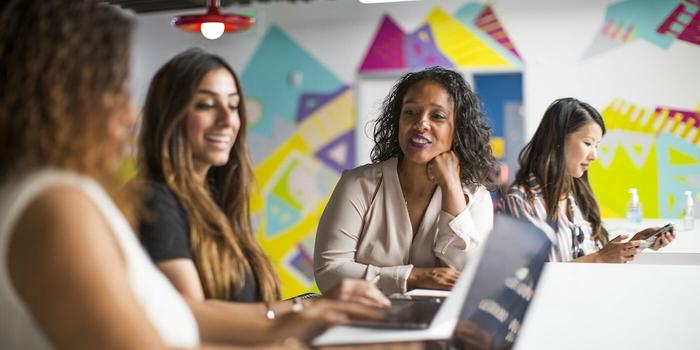 Nothing beats the sense of accomplishment that comes with putting in a hard day's work—unless it's knowing that you're doing it for a company with a meaningful and rewarding mission you believe in.
With so much of your time spent at work, it's important to find your job inspiring. These 29 mission-driven companies are a great place to start. They'll send you home with not just a paycheck, but also with a sense of pride in the work you do.
So whether you want to work for a company like Esri, whose technology is helping fight climate change; join the mission to cure cancer at Memorial Sloan Kettering Cancer Center or City of Hope; or improve people's mental health and well-being at Headspace, you're sure to find an employer—and a job—that speaks to you.
1.
Memorial Sloan Kettering Cancer Center
2.
Esri
3.
Banfield Pet Hospital
4.
Meta
5.
TriNetX
6.
Panorama Education
7.
Asensus Surgical
8.
Philips
9.
Robinhood
10.
Oscar Health
11.
NIKE, Inc.
12.
Everbridge
13.
Howard Hughes Medical Institute
14.
Mattel
15.
Ironwood Pharmaceuticals
16.
Thomson Reuters
17.
PURE Insurance
18.
Wealthfront
19.
Sedera
20.
Food52
21.
Accolade
22.
MUFG
Here at The Muse, we partner with a lot of great companies to bring you insider looks at their offices and awesome job listings. These employers pay us to be featured on the site, but these Muse-worthy brands made this list not just because they want to be included, but because their culture, policies, and employee feedback showed us that they deserve to be.
Think your company should be on a list like this? Learn more and get in touch!