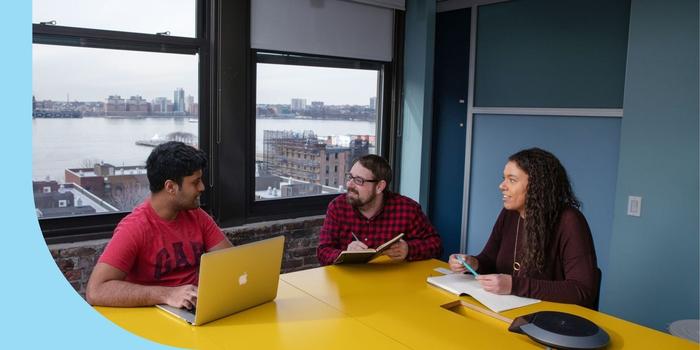 It's important to work for an employer that is truly invested in your success. But what does that look like? Take the companies below, which all actively promote employees from within and provide them with the training and support they need to get to the next level.
Whether you're striving to get into management, want a place where you can try out roles on different teams, or always looking for the next challenge at work, chances are you'll find what you need right here.
Keep reading to learn more about the growth opportunities at each of these companies, and see what roles they have available right now.
1.
Enterprise Holdings
2.
Northrop Grumman
3.
Warner Bros. Discovery
4.
Bloomberg LP
5.
UnitedMasters
6.
Integral Ad Science
7.
Spectrum
8.
Fisher Investments
9.
Stryker
10.
Outbrain
11.
Opendoor
12.
AWL
13.
Equity Lifestyle Properties
14.
TriNetX
15.
Asensus Surgical
16.
Unum Group
17.
Eaton
18.
Protective
19.
Blueprint Medicines
20.
Chick-fil-A, Inc.
21.
Exact Sciences
22.
Trustly
23.
NAVEX
24.
Boxer Property Management
25.
Mast-Jägermeister US
Here at The Muse, we partner with a lot of great companies to bring you insider looks at their offices and awesome job listings. These employers pay us to be featured on the site, but these Muse-worthy brands made this list not just because they want to be included, but because their culture, policies, and employee feedback showed us that they deserve to be.
Think your company should be on a list like this? Learn more and get in touch!